NEW articles daily! Subscribe below to receive daily updates with our new articles!

Back in May, Feyma left for the United States. She was going there to work in Alaska, in the Seafood Processing business. As regular readers know, in 2016, I had a heart attack, resulting in quadruple bypass surgery. That costs a lot of money, and although I got some great support and help from friends (including many readers of this site), it really did drain our savings.
So, Feyma decided that she wanted to pitch in and help replenish our savings, and I did (and do) appreciate that greatly.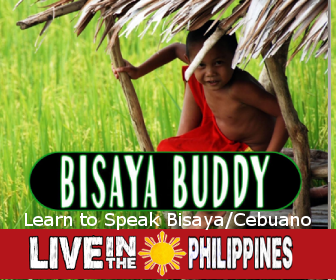 Based on everything that Feyma has told me about her Alaska Job Adventure, she did great. Did a lot of hard work (nothing wrong with hard work!), made some nice money, learned a lot, made some great friends there, and generally accomplished a lot. I am not here, though, to write about Feyma's experience. She has told me that she will soon write a few articles about her Alaska experience, and those will be on this site in coming weeks.
What I am here to write about is my side of the experience of her being away for 6 months.
The Original Plan
The original plan was for her to go to Alaska for 5 months, but things turned out a little different, which is OK. It stretched a  bit longer. It was her first time to do this kind of work, and we had things to learn about when the best months are to get plenty of work, where to go to work, etc. So, we learned a lot, which will be applied in the coming years.
Yes.. I said "the coming years".  Feyma will be going back again in the future. What we have talked about is for her to go back for 5 more years. Our plan is that she will do this for a bit longer and we will likely purchase a home here and be able to pay cash for it. It is a good goal, I think, and something that we both agree would be the right move.
Yes, that will mean being apart for at least a half-year each of the coming 5 years, but it is a sacrifice that will ensure a good life for us in the future.
Why aren't you going, Bob?
Some people have asked me why I am not going to work in Alaska. Well, to be honest, I would love to do it. I have always wanted to go to Alaska, for any reason. There are basically two reasons why that can't or won't happen, though:
With my health history, a heart attack and quadruple bypass, etc, there is just no way that I could get hired for this type of work.
I am here in the Philippines taking care of our businesses that we own and operate here. I can make as much or more money staying here in the Philippines, while Feyma is supplementing our coming. If I went to Alaska, our businesses here would suffer, and staying here keeps things moving forward.
Being Apart
Feyma and I have been married for more than 27 years now. When we first got married, we were apart for 4 months waiting for her US Visa. Since then, though, we have been apart one time for a week, then a few times for a day or two at a time. Over the course of 27+ years, that is very little time apart. Additionally, I have worked out of my home office for the past 25 years, which means we were literally together nearly 24 hours per day! We have become pretty much inseparable.
Both Feyma and I expected that 5 or 6 months apart would be very hard, almost intolerable, but it was for our own good. Truth is, both of us have come away feeling that the time apart was not as difficult as we expected.
For me, most of the time apart, while Feyma was working in Alaska, was not bad at all. In my mind, I knew that she was staying busy, I was also staying busy, and it just was not that bad. The hardest part for me, and I believe for her too, was after she already finished up her work. She needed to spend a week or so in the "lower 48" to take care of some things before coming back to the Philippines. For me, though, once work was done, I was ready for her to get home! Thankfully, just a week later she was here in Davao, and I was (and still am) very happy.
Sparse Communications
During her time in Alaska, Feyma worked for two different companies. The first company she worked for had only a short salmon season, so she went to another company to get more work. In both cases, when she first arrived at the location, our communication was sparse. First, she had to wait a while before she could get a new SIM card for a cell provider that had service in the area, and also being able to get on the Internet was not always easy, or even possible.
One of the good things is that having spent time there, now, Feyma knows which providers give service in the area, and thus, which cellular plans to get next year. For most of our time apart, though, our communication was fairly limited. There were times we had Internet, but usually not available in the remote areas where she was working.
Most of our communication was done through Skype. I have a Skype-In phone number (USA number) and Feyma could call me using her cell phone to call my US Skype phone number. Usually, I could not call her, though, because I did not know exactly what hours she was working on any given day, so I would just wait for her to call me. Usually, I had an idea of what times she was likely to call, so I would try to stick around the house in case she was able to call that day.
It has actually been good for our relationship
Feyma and I both agree that spending 6 months apart was actually good for our relationship. We find that our love is stronger than ever.
In any long-term relationship, you fall into complacency. You take each other for granted. Being apart for a while makes you value your partner more, or at least that is the way it happened for us.
Being back together, we find that we don't argue much, if at all, anymore. We never had bad fights, but any couple bickers. Now, though, who has time to argue, we value our time. In 6 months Feyma will be departing for another season of work in Alaska, so we have to take advantage of the time and be happy! It means a lot to each of us to be happy during our time together.
November 19
Feyma arrived in Davao City on November 19. You can bet that I was at the airport to meet her plane! It was so good to see her come into view after 6 months.
I can't say I am looking forward to May 2018, that is when Feyma will go back.. but I know it will benefit us in the long run, and it won't be forever.
Watch for Feyma's articles soon!