NEW articles daily! Subscribe below to receive daily updates with our new articles!

Today, we have a Guest Article from Jack Emery.  Jack wished to share his thoughts about my recent article, Bob's Plan for ending corruption, which was published in the past week.  Jack sees it a bit different than what I wrote, and I welcome him sharing his view, the other side of the coin.  Thank you, Jack for sharing your thoughts with the LiP Community. MindanaoBob
Mindanao Bob has a plan for ending corruption in the Philippines.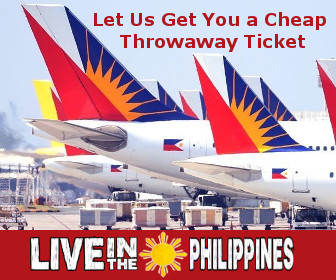 He's right about it being one of the hottest topics on the blogs, the message boards, and, no doubt, in comments on his site.
I respect Bob's opinions, but on this one I would like to offer a dissenting view.
First, let me be clear: I am not talking about high level corruption, such as paying off members of Congress or bribing judges.  That kind of corruption is bad news, but it happens everywhere.  We Americans are hardly in a position to throw stones.  After all, we just presided over a trillion dollar rape of the taxpayer, engineered by government officials with intimate ties to the Wall Street bankers who got the money. Nothing in the Philippines amounts to even a blip on the radar screen by comparison.
I'm also not talking about million peso bribes to get government contracts. Again, the Philippines barely makes the minor leagues, as compared to (for one example) the common practice where an American government official hands out a multi-billion dollar boondoggle to a favorite company, and then, a year or so later, gets hired as the new CEO of the same company, complete with million dollar compensation package and stock options.
But that isn't the kind of corruption that fills the message boards with impassioned moralizing.  Most of the "corruption" that seems to set foreigners' teeth on edge involves the kind of common situation where you need (say) an official paper from a government office, and you find that you have two choices:
You can stand in long lines for hours, and probably get sent on multiple wild goose chases to other offices miles away, as you try to navigate a complicated system that you don't understand, in a language that you don't speak, and (maybe) eventually get what you need for the official fee of 10 pesos.  Or…
You can pay someone — perhaps a government employee, perhaps an independent "fixer" — a few hundred pesos "expediting fee" and get what you need in ten minutes.
This kind of corruption, if you can call it that (I wouldn't), is actually quite benign, in my opinion.
There are two basic ways to run a bureaucracy:
System A (the U.S and many former British colonies):  Government employees are paid high salaries financed by taxes and official fees.  The penalties for getting caught accepting  a bribe or "tip" are severe, so no one does it. A few bucks extra income isn't worth blowing a job where you make an average of 70 percent more than someone doing similar work in the private sector.  (See Link)
System B (the Philippines and many former Spanish colonies):  Lower level government employees derive part of their income from their salaries, which are often very low, not enough to support a family on.  They get the rest in "fees" extracted directly from those who need a form stamped or a paper signed.
In economic terms, the outcome for the government employee is about the same.  In both cases, the total compensation for the employee's services is determined by the marketplace, because employees  who think that they can get a better overall deal in some other job will presumably do so, under either system.
In System A, the employee's income is entirely from taxes and official fees, so the taxes have to be high enough to cover the entire cost.  In System B, the taxes can be lower, since the salaries are lower, and part of the employee's income is from "unofficial" charges.  Not surprisingly, taxes in System A countries are usually much higher than in System B countries.  In the U.S., government taxes rake in 29 cents out of every dollar of GDP, in the Philippines it's only 7 cents (2008 figures).
But here's another important effect: in System A, if you're getting rotten service, there is absolutely nothing you can do about it.  There is no incentive for a government employee to be efficient, or even polite — he can stonewall you with impunity, safe in the knowledge that no one ever got fired from a civil service job for making the customers unhappy.
In System B, however, the customer who is asked for an "expediting fee" can always refuse to pay it, so here there is a strong incentive to get the job done quickly, even pleasantly. (One of the nice things about the Philippines is that even when bureaucrats are being obstructive, they usually manage to be polite about it.)
Of course, you may not get very good service if you stand on principle and insist on paying only the official fee, but even that is really an advantage, in a way, because you do have the option of (eventually) getting the job done very cheaply as long as you don't mind standing in a lot of lines.  So in System B, we have a choice:  cheap but slow, or more expensive but quick and efficient.  In System A there's no choice, we get to pay high taxes and often very high fees, for (usually) consistently wretched service.
Here's a reality check: many of us have undergone the ordeal of obtaining a U.S. visa for a wife or fiance.  For most, it's a very tedious, arbitrary, expensive, frustrating process that takes anything from six months to more than a year.  There is no good reason why it should be so difficult, but it is.  This is System A in action: lousy service, massive incompetence, no options, if you don't like it, too bad. Under System B, though, you would pay someone a few hundred bucks and save yourself the grief.   If I had had that option when I applied for my wife's visa, I'd have taken it in a New York microsecond.
As for the employment of "fixers", I don't see what the fuss is about.  Getting government approvals that you need is usually complicated — complicated is what bureaucracies do, it's how they grow and prosper.  Someone who already knows what forms to fill out, which boxes to check, and which officials' approvals are needed can get the job done far better and faster than I can.  How is this different from paying a lawyer to handle your divorce, or paying H & R Block to do your taxes?
Of course, we would all love it if dealing with government agencies were always so simple that anyone could get what they need quickly and efficiently merely by consulting the helpful government employees. But that isn't how bureaucracies work, in the U.S. or the Philippines or anywhere else.  You can try to figure out the process yourself, or you can pay someone who knows what they're doing. Especially at Philippines prices, I'll happily pay for the help.
Another kind of corruption that everyone loves to kvetch about is the ever-popular police shakedown, in which police officers stop motorists or set up roadblocks and look for trivial or even invented violations so as to be able to collect "contributions".  Annoying? Certainly. But in the city where I come from (Tempe, Arizona), traffic cameras are now everywhere, operated by a private company that receives a substantial percentage of the fines collected.  The cameras are (naturally) in the locations that produce the most money, meaning that they mostly catch drivers who didn't even know they were doing anything wrong, and certainly weren't doing anything dangerous. Everyone perfectly understands that the cameras have nothing whatever to do with traffic safety and everything do to with raising revenue.  Would you rather be shaken down once in a while for 50 pesos to provide a few beers for a Filipino cop who probably makes less  salary in a month than a typical American makes in a day? Or would you rather be randomly extorted for $190 traffic camera fines to line the pockets of the camera company fat cats every time you don't slow down quite fast enough when the speed limit changes? Personally, I'll take my chances with System B and the Filipino cop.
I suspect that the moralistic overtones that often seem to flavor opinions about these things really boil down mostly to cultural differences.  If you're used to System A, System B probably makes you uncomfortable.  I'm not suggesting that it's good for greedy government officials to abuse their authority for profit — we can all agree that it isn't.  But it happens in all systems, and System A isn't morally superior to System B.  It's just different, in terms of what the culture considers to be acceptable.
Another cultural factor: some people really do prefer to live in a culture where there are rules for every possible situation and everyone follows them without question (I understand Germany is like that, and the U.S. is quickly getting there).  Others  of us like a more freewheeling culture where people prefer to live life by doing what seems to make sense at the time, rather than continually worrying about what the rulebook says.   If you absolutely hate the freewheeling-type culture, you probably aren't going to like System B, and the Philippines may not be your best choice of places to live.
So I'd say, be careful what you wish for.  And keep in mind that when you tinker with the social fabric that determines how people make a living in a country, you may get unintended consequences. Suppose Noynoy really could push a button and put an end to all under-the-table payments? Obviously, the government can't afford to hand out pay raises to make up for all the lost income.  Suddenly you have a million or so government employees who just got a massive pay cut.  To see what happens next, just take a look at Mexico, where a few years ago the administration did crack down hard on the long-accepted tradition of "mordida" (the "bite").  One result: an epidemic of police officers who have decided they'd rather sell out to the drug cartels than subject their families to lives of poverty.
Anyway, fortunately, what I or any other foreigners do or think is not likely to change the Philippine way of doing things.
And that's okay with me, because I like the Philippines just fine the way it is.