NEW articles daily! Subscribe below to receive daily updates with our new articles!

Now that is a confusing title.  Hopefully, it will bring a few more eyes to this shorter than normal article. I'm writing it on a smart phone in hopes that some of the smart rubs off onto the words.
What's it all about? you may be wondering.  Well, it's about one of the favorite topics in the Philippine Culture – Food.  Life seems to revolve around food in the Philippines.  In Ilocos Norte  (and other bastions of Ilocandia), even the greeting to another loosely translates to, "Have you eaten, yet?"
So here I sit, a half of the world away from Ilocandia and my beloved Pasuquin, poking the keyboard about food.
How did this come about?
There's a little story involved and I hope you enjoy it.
THE BALIKBAYAN BOX MAN
Today, a rather dismal, wet Saturday, our friend at FOREX dropped by to pick up the first of what will probably be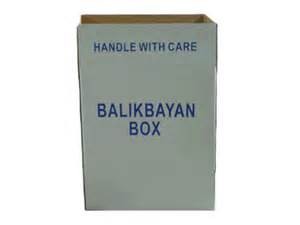 many Balikbayan Boxes that we'll send to the Philippines.  While writing up the paperwork, the agent asked us if we had heard of a new restaurant in the area. He piqued our interest, as restaurants in this area seem to open up new venues and permanently close others on a near-daily basis.
Baket ko (Asawa ko) [my Wife] broke into questioning him in Tagalog – I'm still quite the novice – and, from what I could gather, the new restaurant features an all Filipino cuisine.  Up went our collective eyebrows, and the address was immediately obtained.
Later in the afternoon, we headed out, just down the road, and sought respite in a home cooked merienda.
KAWALI FILIPINO CUISINE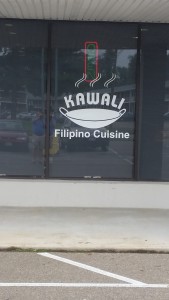 It only took us minutes to arrive at our new destination – thanks Google Maps with speaking directions!  We found Kawali Filipino Cuisine located on a prized end unit of a newer mini-strip mall type of business enterprises, just off the highway.
Here, I must admit that we passed right by it on our first attempt to locate it, but brought Google Maps to the rescue when we knew it was time. Of course, the ensuing blushed face and feelings of ineptitude set in immediately in the parking lot. All of those feelings vanished upon walking in.  The place was full of Pinay, Pinoy, Fil-Ams, and others who know how to eat.
The restaurant opened for business last May 16th, and appeared to be a crowd pleaser.  Offering both dine-in and carry-out fare, it was busy.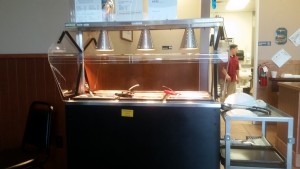 Like most startup businesses, there was that familiar sense of chaos – for both the new establishment and for its two new patrons.  Learning the ropes is definitely a shared task, and we set about to "fit in" and not look too overwhelmed.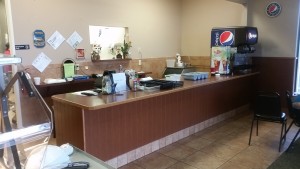 Kawali is open for about six hours, six days a week, and we arrived a couple of hours before closing time – still it was traditional merienda time – and finding a seat after ordering our treat was a little bit of "back home" right here in the States.  Those who have encountered a Jollibee or ChowKing at lunch time know what I'm talking about.
My better half had pancit palabok , and I had shrimp and bitter melon with rice. Not bad at all.  Masarap.  Though not the high quality we've become accustomed to back in Ilocandia, it did hit the spot – I was satisfied. I topped things off with halo-halo while my partner continued to work on the huge serving she received.  All in all, the tab was less than $25, an extremely fair price considering the area and the new, unique cuisine we enjoyed.
Kawali still has a little way to go in decor, food preparation, and employee utilization.  I sense that it's a family run operation with all family members trying their utmost to satisfy customers. I wonder if the family recognized a need in the local food service market and took on the endeavor to fill that need?
As I like to say, a good time was had by all. I'm sure that in a few more months there will be upgrades and improvements that will make the harshest critics "eat their words."
If you're ever in the Dayton-Fairborn, Ohio area, it's worth the time and pera to visit this little bit of home.
Kawali Filipino Cuisine
1178 Kaufman Ave.
Fairborn, Ohio 45324
(937) 873-2400
(Did I say, "Masarap"?  O-o, po!)