NEW articles daily! Subscribe below to receive daily updates with our new articles!

It's getting closer and closer to those magic days — the days when Baket ko (Asawa ko) [my Wife] and I pack our bags for the final time this year, make our way to and through a number of airports, and finally wend our merry way back to our piece of Paradise in the Philippines.
I'm truly looking forward to this trip.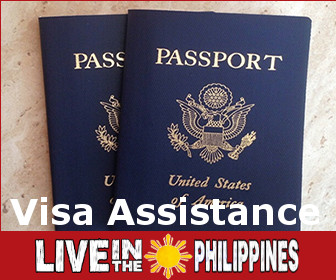 Having successfully fended off many bouts of homesickness, I'm ready to return to our beloved Pasuquin.  As always, coming home is still quite a thrill for me.
It will be great seeing all of our relatives and friends once again.  We'll be bringing our pasalubong and kindest greetings for them, and will have a little party to celebrate our reunion.
FINAL BOX IS READY TO SHIP
Of course, there is always a last Balikbayan box that needs to make the trip, too.  Our "buying for the box" days have finally come to an end.   We're in "stuff the box" mode now.
The old pack and repack techniques have been finely honed, and I'm amazed at how much we are able to stuff inside.  This time around, we've included some new pots and pans, other kitchen gizmos and gadgets, and other "must have" items we believe we'll use.
Once again, we'll use Forex Cargo to forward our box "door to door."  Pick up will be next week — something that I'm looking forward to with heightened joy.
After all, seeing that last box off, and on its way, puts us one step closer to home.
WILL WE MISS THE STATES?
What a question!  Sure, we will miss our Stateside relatives and friends, and I'm sure that there will be those little conveniences, we currently take for granted, on the short list of things we'll miss.
Things like gazillion-channel cable TV.  Back home, we enjoy 32-channel satellite TV — mostly international programming.  Some of our favorite Stateside programs do find their way onto our television screen, but it's adventure in finding them.
We are easily amused, however.  Local radio and television programming rule the day in our house.  So many shows and novella stories have continued in our absence.  We'll have to catch up with all of them.
There will be Stateside programs that we'll have to watch via the Internet, as that will be the only way to view them.
There will be many other things that we've become accustomed to that we'll have to do without, but being in Paradise more than makes up for them.
NEW ADVENTURES AHEAD
Each new trip back home always provides us with opportunities to experience new adventures and relive previous ones.
There will be trips to the beach, both local and somewhat distant.  In Pasuquin, we visit Seksi (Sexy) Beach just a few kilometers down the National Highway.  That's always fun, especially with family in tow.
Then, there's the world-class beaches of Pagudpud, just a scant 50 or so kilometers further up the National Highway.  Known as the "Boracay of the North," the beaches at the "Blue Lagoon" near Pagudpud are a favorite haunt.
There will be many more trips this time around.  We're looking forward to return trips to Baguio, Bataan and the Subic Bay area.  We are also thinking of trips to Cavite, Cebu and, possibly, Davao.
The province of Ilocos Norte offers many more opportunities for adventure.  We haven't seen all there is to see in the province — something we need to rectify.
FRIENDS AND FAMILY
I'd be remiss if I didn't include spending time with family and friends.  Of particular note are our Expat friends in Pasuquin and in Laoag, the provincial capitol.
We try to schedule up little get-togethers on a near monthly basis. Everyone brings a dish or two, pot-luck style, as well as the "adult beverages," and we have a great time "chewing the fat" and solving the world's problems.
The venue for these "happenings" rotates among our houses, so everyone gets to play host and guest.
On the family scene, we have plenty of get-togethers, too.  As seems to be custom, there is never a need for a reason to have a party.  All of the Lolas and Lolos, Aunties and Uncles, and hordes of cousins gather at whatever location serves the purpose to really "party hearty."
ONE MONTH & ONE WEEK
That's all that's left on our Stateside calendar — one month and one week.  It's been fun, but it's time to move on.  There will be a few final visits to various doctors, to make sure we're healthy enough for our next seven-month stay.
Other things will populate that short calendar, including some vacation ending day-trips to family members for a "see you next year" farewell.
When the final calendar page is turned, it's off to the Philippines!..