NEW articles daily! Subscribe below to receive daily updates with our new articles!

I grew up in Houston. Anyone who has ever lived in Houston knows about Antone's po' boys… They are an institution. You think you've had a sub, grinder, torpedo or other sandwich? You ain't had nothin' until you've eaten an Antone's Po' Boy. When God was up there in heaven, playing poker and drinking beer (Yes, God drinks beer: Probably San Miguel), he must have said, I need a sandwich. Now, just any old sandwich isn't good enough for God. It must be the King of all Sandwiches, Manna from Heaven, and something that you could eat on 24k gold plates while sipping your San Miguel. So, God looked around at His sandwich chefs, and except for Judas, who makes a mean pot of Chili, He had nobody with the culinary skills necessary to make an acceptable repast. So, He saw Mr. Antone in Houston, runnin'his little shop, and He  gave him the following po' boy commandments:
1. Thou shalt have awesome bread. Thou shalt not use thine communion wafers.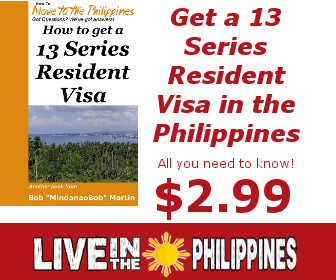 2. Thou shalt have not one, but two kinds of incredible ham. Thou shalt not have one, but thou shalt have two. Two shalt be the number thou shalt have. (Props to Monty!)
3. Thou shalt havest salami of the Roman type.
4. Thou shalt put forth thine cheese known as provolone.
5. Journey thee to the land of Mayo, and bring forth their luscious sauce.
6. Goeth forth into thine garden, slicest yon cucumbers and season them with vinegar, salt of mine Earth, and dill.
7. Create ye condiment known as chow chow, spreading fame across the land. Ensure that thine delicacy remain in Texas.
And Antone did as God commanded, bringing forth the sandwich known as "The Original Po' Boy". And God was Pleased. Amen.
Here's a link to Antone's web site, if you are unlucky enough never to have tried their fare.
The thing that sticks with me about Antone's is the wonderful smell inside their shops… That memory is strong.
What does all of this have to do with the Philippines? Absolutely nothing. Nada. Zip.
Do I have a point?
Yes.
Recently there have been a number of articles on this site, mine included, about costs of products and what it costs to maintain an American lifestyle.
Food is a powerful trigger: I look at Antone's Po' Boys the same way that Rebecca looks at dried, dead fish on rice. Pleasant memories. Comfort food. I was jonesin' for an Antone's Po' Boy. Big time. Unfortunately, it is extremely unlikely that they will ever open up a restaurant here. I would estimate the chances as slightly lower than me running for US President on the "Transvestites for Change" platform and actually getting elected.
Imported foods are sometimes very scarce in the Philippines. High quality deli meats and cheeses are not always easy to find, and when you do find them, they are extremely expensive. They are just not common here. So, in order to satisfy my Po' Boy craving, I went on Yon Quest for the Pinoy Po' Boy, made by me.
So, where to go? The supermarket chain, ShopWise, opened up a new branch on Commonwealth Avenue. This store has a large section devoted to imported foods, a bakery with acceptable, though not excellent, bread, and… a decent deli, with European and American meats and cheeses. They had everything for my Po' Boy except Chow Chow (I would just about damn near guarantee that product is not available in the Philippines… Hell! It's not available all over the United States!).
Wait! My last trip to Houston, I bought a jar of Chow Chow from Antone's and brought it back! Yessssss!!!!!
So, the quest begins (Costs next to the ingredients):
1. Genoa Salami (140 g @ 1599 P per kg) – 183 P
2. Black Forest Ham (340 g @ 583 P per kg) – 189 P
3. Capicolla Ham (292 g @ 576 P per kg) – 168 P
4. Provolone (196 g @ 1,230 P per kg) – 241 P
5. Small jar dill pickle slices (150g) – 156 P
6. 2 Baguettes (Italian Style) @ 60 P each – 120 P
7. Small jar of mayo – 35 P
Total cost (Makes about 4 Po' Boys) – 1,092 Pesos (US$24.82, or $6.21 per sandwich, MADE AT HOME).
The point about blowing through money very quickly while trying to maintain a US lifestyle cannot be more bluntly stated: These same ingredients in the States would have cost about 1/4 of the cost here (Note that the quantities purchased are not huge amounts). This isn't something I do every day, nor even frequently: Just once in a while. I spent $24 on sandwiches. In my book, pretty expensive.
And, for those asking, "What is Chow Chow?". It is a type of sweet relish, unique to Texas and some other parts of the South, made from cabbage, peppers, and sometimes tomato or carrots, that is sort of spicy and sweet. It is actually the secret to the perfect Po' Boy, and Antone's bottles it and sells it. What you have without it is just a sub… With it, the real thing (Cost of Chow Chow was not included, since I didn't buy it here… About $2 in the States.)