NEW articles daily! Subscribe below to receive daily updates with our new articles!

I returned to San Francisco after leaving my fiancé in the Philippines just to find myself getting on the airplane again. I cannot eat or sleep or function correctly because of my constant thoughts of Marivic. My lawyer says the fastest way to get her here is to marry her there, I would later find out what a mistake this was! WOW, I am going to get married for the first time in my life and I do not have cold feet. We prepare for the wedding to be outside on the beach at a resort in Leyte. I have prepared for the deconstruction of my beach house in Dolores; I do not belong there anymore. I love my new family so much item often thinking about them as much as my new wife to be. I will settle on this new island.
On the afternoon of our wedding all the foods that have been prepared arrive. So many familiar faces and then some I don't recognize, but there's so many people I will never know whether they're friends, neighbors or party crashers. We eat, dance and drink into the late afternoon waiting for the mayor. But he never shows up to marry us because he is on the other side of the island drinking with his friends because he lost to the election. Well, that went smooth! We have our wedding paper documents sent by courier to the mayor to have him sign the paper. Later in the week, we attended City Hall and get the approval stamps on our documents.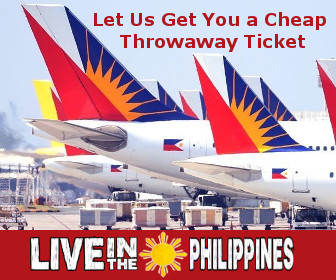 My wife and I honeymoon on the beach for a week getting to know one another and one's habits. I have a place picked out a place to see how rough she can take it; just like backpacking I've had the pleasure of girls saying they needed their hair dryer. There's no conflict or changes to one another, just nice and easy and smooth. No eggshells to avoid stepping on. We now make our way to Manila on a nice ship that will take four days to arrive. I love watching all the islands and especially at sunset. Arriving in Manila we make our way to the embassy and other official destinations to complete the necessary paperwork. We leave early in the morning before Sunrise to get in line but I think people have lived in these lines for some time. It winds around corners and other buildings in the hot sun and when your called for it to be your turn someone closes the window or you find out you're in the wrong line. For days we do this unrelenting confusion to different parts of the city being bounced around.
I am in different parts of the city I do not know nor does Marivic. We change different apartments to meet our goals, one night we got so tired that we just gave out and gave up going any further. We got a hotel room, didn't look like the best but it didn't look like the worst and besides, our taxi took off. We have dubbed this the Motel from Hell. We got inside to relax and found out the door locks did not even work. We could get into trouble very easily here, I didn't see any cockroaches here but somehow I don't think it was up to their standards. One way or another we are going to rest for the evening, so I make a barricade at the door. But still our mission is to get things done in get through to the next day.
I believe that I have done everything that my terrorist lawyer back in California has asked me to do. So I will have to say goodbye to my new wife, again, to get this paperwork to him so he can sort it out and start to the processes of bringing my expecting wife to the United States.