NEW articles daily! Subscribe below to receive daily updates with our new articles!

Well, we've been living in our current house for about five years. However, we won't be living here much longer.
The time has come for us to move again. There are several reasons for the move, which I will get into in this article.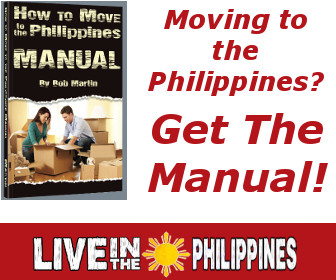 For reasons of security, privacy, etc., I will not be disclosing our location that we will be moving to. I will, however, say that it is a little further out of town than what we have been doing since living in Davao.
Getting a little further from the city center has been a desire of mine for some time, mainly because traffic is getting very bad all around the central part of the city. Even in the residential neighborhood where we are currently living, there is a ton of traffic. Our residential street has become a thorough fair for people because the main arteries are just too congested. The area where we are moving is not very congested at all. Hopefully, it will stay that way for some time.
The main reason for the move
Probably the main reason that we decided to make this move is size. Size of the family. Size of the house. Five years ago when we moved to our current location, there were 10 of us living in the house. Now, we are down to six. For about six months of each year, Feyma, Aaron, and Jared will be working in Alaska. That will leave only three people living in the house. The house where we are now is very large, and we simply don't need the size of a house anymore. Also, the house that we currently live in requires a lot of maintenance. Work in the yard, that sort of thing. When we are down to three people for half of the year, we simply won't be able to keep up with it.
Another reason for the move
Because our house is very large, the rent is very high. As I mentioned in a previous article, Feyma and I are planning to buy a house in the next few years. Moving into a smaller house, with rent that is only half of what we're paying now, will help us in saving more money in the coming years. Really, our goal is to only rent for two years and then buy a house. In order to make it in two years, we really want to maximize our savings.
The search
We started searching for a new place to rent around the beginning of December. At that time our efforts were only kind of halfhearted because we were very busy with business during the month of December. Right after Christmas, though, our search became more earnest.
Frankly, the search was easier than I expected. We only looked at about five or six houses in all, I guess. The first few that we looked at were very discouraging. I didn't think we'd be able to find any place in the price range that we were looking for. However, the last two that we looked at were pretty good. Of course, the last one was the one that we chose, and it is pretty perfect for what we were looking for. A few of the rooms are a little bit smaller than we hoped for, but we can make it work.
Putting up with a few inconveniences will allow us to more quickly by, and get into the house that we really do want. It's a good thing.
Our lease on the new house started on January 8. We will still be renting our current house until mid-February, giving us plenty of time to make the move. We will do it a little at a time until it is done. It should make for a decent and nice transition. Nothing too rushed.
The new area
The last couple of days we have been going over into the area where we will be living. Previously, our thoughts were that it was going to be a little inconvenient living in that area. Not much shopping, a little bit far to the places that we would want to go for our daily needs. However, we were pleasantly surprised when we started looking around. Most everything we need is available in a short distance. In many cases even within walking distance. Actually, upon looking around, we feel that the location is very good. A nice balance of being away from all the traffic, and having conveniences nearby for our daily lives. Sure, we expect that maybe once a week will have to go into the city, but that's not a concern. We may have to actually going to the city more often, depending on our business needs. So, all is good.
New chapter
We're looking forward to starting this new chapter in our lives, and expecting that it will be our final chapter as far as renting property. Over the years, I have been negative about buying property here in the Philippines. I feel differently now. I don't feel that renting property is bad, but I'm at the age where I'm starting to think of retirement a few years down the road, and owning property will make that more realistic.
Anyway, I just wanted to update everybody. As we make the move, I'm sure you'll be hearing more.