NEW articles daily! Subscribe below to receive daily updates with our new articles!

Recently we had tickets to a pretty big concert here in Cebu. Boyce Avenue (a really good cover group)was going to play at the Waterfront Hotel and Casino along with Cebuano favorite Moira. We bought the tickets, "VIP tickets" as it was close to my wife's birthday, a month ahead. Two days before the big event we had to fly to Tacloban for some family matter, but no problem. Our return tickets were the morning of the concert that started at 8 that night. Everything was under control.
When we got to the Tacloban Airport, Philippine Airlines had canceled our flight. "Equipment Problem," they told us. But once again, they would put us on a flight at 6:15 pm; it would arrive in Cebu at 7. All we had to do was swing by our house, grab the tickets and we'd be on time. So for the next 10 hours, my wife, her sister and I sat in the small waiting lounge at Daniel Z. Romualdez Airport for our "just in time" flight. My wife spent the last 6 hours of the wait getting crankier and more nervous.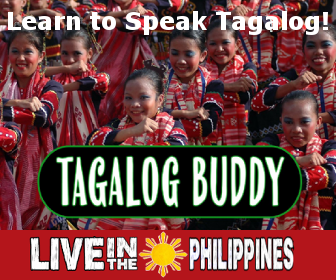 We hit the ground at Cebu/Mactan at 7:05. Lucky I had parked my car at the airport so we wouldn't have to mess with a taxi. "No problem Honey; we'll make it."
We sprinted to the car and hopped in; hit the ignition, backed up, "Fwalump, Fwalump." The right front tire was flat. Newer car; no spare. Now Rachel is really getting testy.
"Don't worry. I have that "Flat Tire Repair Stuff" I bought at the mall."
I bounded out of the car, opened the trunk and found the Tire Inflate can and popped open the top. The nozzle broke off in my hand.
Rachel's blood pressure is now at 150/110 and she's giving me that Samar Warrior look I saw in the film "Samar: The Gateway to Hell."
"We'll just drive out to the main road and find some air at a gas station."
The traffic leaving the airport was horrendous and about three blocks into the flat tire journey, Rachel jumps out and says, "I'm taking a taxi home to get the tickets. I'll meet you at the concert."
Before I can say, "Bu Bu Bu Bu But" like Elmer Fudd, she jumps out and disappears into a jungle of cars.
Within 20 minutes we find a gas station and the tire holds air. I tell Rachel's sister to call Rachel and tell her the update.
" No load," she tells me.
"Here. Try my phone."
Rachel answers. "Talk fast. My phone's low bat. I'm stuck in traffic and still on the bridge."
"Ok, well meet us at the hotel at the end of the bridge. You don't need a taxi anymore."
In about 15 minutes more we make it to the end of the bridge and pick her up; there are three of us again.
For some unknown reason on this Saturday night, the Cebu traffic is worse than usual. Not quite Sinulog Festival traffic, but almost.
We still have to go by the house, pick up the tickets, drop off Rachel's sister and drive to the Waterfront Hotel in Lahug. By now it's 7:50 and we're stuck in traffic that makes downtown Manila look like a Sunday drive in the country.
Regarding my wife, can you say, "Stressed Out?" Did you see the movie "Panic Room?"
As we inch ourselves past SM Mall on the way toward Ayala Mall, Rachel decides she's had enough.
"I'm taking a HabalHabal to get the tickets." She leaps out of the car for the second time, talks to a guy briefly on a motorcycle in the middle of four lanes of traffic and whisks off.
Her sister and I just look at each other and continue on our way toward The Waterfront Hotel. Now it's 8:35, but we can see the hotel ahead in the bumper to bumper traffic.
I'm saying Zen mantras over and over as we move forward at 2 mph.
The Waterfront Hotel parking lot is packed. Not only is there this concert, but I think 12 or 13 graduation or wedding anniversary celebrations and a high school Prom scheduled for that night.
The guy tells us, "No Parking. Lot's full. You have to go park in IT Park (across the road)"
"Where do I park there?"
He waves his flashlight at another car and walks away.
My phone rings. It's Rachel.
"I've got the tickets. This is my last call. My phone's dead. Meet me at the bottom of the Parking garage. I need 300 pesos to pay the habalhabal driver."
As I begin to tell her I can't go there, that the parking lot is full, we're cut off.
Part of me says it's time to bash my head repeatedly on the steering wheel when a guy catches my eye and says, "Here. You can park in this space here."
A guardian angel. The true Luck of the Irish. I pull into the spot and send Rachel's sister to find her in the Parking Garage to give her 300 pesos.
The lobby of the hotel has thousands of people in it. Some in concert clothes, some in Prom clothes, some dressed in native costumes. It looks like a combination of Mardi Gras and an angry wedding. I look for Rachel and her sister and after 10 minutes find the sister coming up the escalator.
"Where's Rachel?"
"I couldn't find her."
"What?"
Rachel magically appears and taps me on the shoulder, and now she's pissed at me.
"Where have you been? I told you to meet us on the bottom floor of the Parking Garage. The habalhabal guy is waiting there."
She grabs the 300 pesos from her sister's hand and disappears into the crowd.
It's now 9:15. We put Rachel's sister in a taxi and tell her to go to our house and run to the concert entrance. We can hear Moira singing.
We ask the usher where to go and he says, "Just go in there and find a seat, uh, over there somewhere. Other people took a lot of the seats."
There are about 4 inches between the rows as we squeeze our way to a couple of seats that are sort of in the VIP Area. Rachel is complaining that she is hot and sweaty. Other than that she won't talk to me.
"I told you to meet me in the Parking Garage. The habalhabal driver was waiting."
I do my quiet Zen thing, honed through years of experience.
Moira, the opening act for Boyce Avenue is about to do her last song. It's "Titibo-Tibo."
"I hate this song," Rachel gasps. Her breathing has almost returned to normal and the color of her face isn't that red anymore.
I squeeze her hand.
The crowd cheers at the end of Moira's song. Now it's Intermission. Not really an Intermission because no one can move. Boyce Avenue takes 1 ½ hour to set up and I have to fight to keep Rachel awake. They do a 70-minute set. It was ok, but at the end of the concert, I realize I like their recorded music better than their live performance.
When my head finally hits the pillow at home, I think back on when I retired to the Philippines. I told all my friends to think of me lying on a white sand beach surrounded by cold drinks with little umbrellas in them. A calm sea gently rolling over me as soft, native music tickles the sunset. My own VIP Section. My Calm life in Cebu.