NEW articles daily! Subscribe below to receive daily updates with our new articles!

As you probably know from reading on this site that I have been intending on applying my dual citizenship here in the Philippines. See, when we first moved here the dual citizenship was not yet approved by the Philippine government. So I came here with my American passport as did  the kids. After a few years of living here the dual citizenship was already approved. Bob's been on me to apply for it, and that includes the kids too. I had talked to a friend before who knows about it. She was willing to help me, but with a hefty price for me to pay for her help. Before Bob was bugging me to apply he has been reading online on what to do and expect in applying for the citizenship. He was also talking to some friends whose wife applied for dual citizenship here, and they said it just took their spouse like a couple of weeks to be approved, 2 weeks since they're living in Manila area. And they told Bob that I don't need anybody to help me.
Finally Bob told me to go and inquire at the Bureau of Immigration here in Davao City, and ask them what I need to apply and what kind of papers do I need to get. Also if I can apply the kids now too? Or should I wait to apply for the kids later after I'm approved? So there I went one day a little over 6 months ago, and did inquire. I just asked the guy that was an expert for the dual citizenship there at the Immigration office and he directed me to the one in-charge of the dual citizenship office here Davao. He gave me some papers to be filled and I told him that I also had 3 kids that I want to include. I asked him if I should apply them with me or if I should wait after my application be approved? He told me and advised me to apply the citizenship with the kids with me now, so that its not going to be another hassle for me and do it all over again. See I was told by that friend before that I had to send my papers to the US since my kids were all born there, that I need so many paperwork, and that I have to pay a lot for the lawyers for that. So that's why I decided maybe I should apply for myself first and the kids later after I was approved. To be honest I kind of believed her on that at that time. Bob encouraged me to just don't listened to that friend and just go to the immigration office and ask them. I'm glad that I listened to what Bob was talking about. I was so discouraged when my friend told me how much she was charging and how much would be the cost to apply and everything.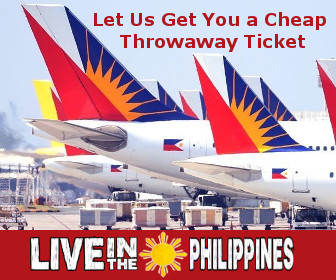 One of the requirements you will have is an oath taking. Since we are in the province they allow the lawyers here do it for them. I asked the immigration people if they knew some lawyers near the immigration office. They told me of a few lawyers nearby that specialize about immigration. So off I went to the lawyers office. I'm glad I went, he is really a nice guy and he knows what papers I need to do. In short at least it's less of a hassle for me. So I had my oath taking and the kids taken there at the lawyers office and he took care of other papers that needs to be notarized.
On the application papers, they list down what was the requirements. Just follow all that and make a copy. Pass the original copy to the bureau of immigration in Manila and the photocopy to you. Follow the order on the requirements paper and at the same time arrange the photocopy the way you arrange it to the original copy that you pass at the BOI Manila. The reason being, if the immigration officer in Manila called you up and ask question regarding your application, at least when the officer talk about certain paper to you, you know exactly what papers the officer was talking about. DON'T FORGET TO PUT YOUR CONTACT NUMBER: Home phone number and your cell phone number. Please don't change sim pack while your papers on the process. They might really get a hold of you. For me, before I mailed my paperwork I went back to the immigration office here and showed the dual citizenship in-charge if my paperwork were all there and if I need anything more or am I lucking of papers. When the in-charge saw it he said it was all there and then he gave me the name and address of the person in BOI manila to send my applications to: He told me to send it to the courier that registered it. I used LBC for it. I sent my application middle of last year. He told me since we are in the province to wait around 6 months for it. I told him wow, that long, he said to me so many applicants too from other areas that they have to take care of so too. So I waited. He was right, around almost at the end of December I heard from the BOI office in Manila. Holly molly, my paperwork was lucking of notarized from my lawyer in the back of the application. My BOI officer here gave me BI FORM: MCL-08-01 PETITION application papers that was lucking of VERIFICATION in the back of the paper. Make sure to look in the back when receiving that papers form from the BOI office. After you fill out the paper have a notarization from the lawyer . I have to do it  for me and the kids. So I went to the BOI and told him what was requested and they gave me the correct paperwork. I sent in my paper works few weeks ago and now I am waiting. I don't think it will take a long time for them to approved.
Honestly, I am so thankful at the bureau of immigration office here in Davao. The dual citizenship in-charge were really nice people and willing to assist me. I'm really thankful for that. Also the person that contacted me from the Bureau of immigration in Manila, she was nice and helpful to me in answering what kind of paper work I need to pass to them. She texted me and when I asked her on the text, she answered back timely. I even called her and asked her who should I send the papers that was lucking. She texted me the name and address. It was not a difficult process.  I was done in a day or two. You know I  have to apply for 4 people including myself. So think how thick my paperwork be. But it was worth it. Now just waiting for my dual citizenship approval.
Thinking of applying the dual citizenship? Try it, its easy. You can do it. For those that applied here and abroad congratulations to you.
Cheers!