NEW articles daily! Subscribe below to receive daily updates with our new articles!

I have read many things about riding a Bus in The Philippines and always thought of trying it. On my visit of 2014 the opportunity came along. One of my friends from Iligan City, a licensed DepEd school teacher got a job in Ozamiz City which is across the bay from Iligan. I asked if I could see the place he was teaching and his new apartment in Ozamiz City. It would give me the opportunity to see another area of The Philippines as well as an opportunity to go on a bus.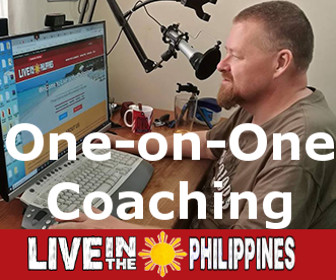 As this was going to take place on a holiday weekend ( All Saints / All Souls days ) I " thought " if we went in the middle of the long weekend we could avoid the rush. That thinking would work well in the USA but you have to keep in mind that you can not compare The Philippines with any other place in the world. My friend came to meet me in Iligan on a Friday evening. Saturday morning we went to the Iligan North Bus Terminal. It has been decades since I have taken a bus and I started looking for bus schedules. It seemed as though they did not exist. We had to go to a place named Mukas to catch a ferry that crossed the bay to Ozamiz City. We were told that " maybe there would be another bus in an hour or two ". While we were inside the terminal I noticed some idle taxis outside and I asked my friend to ask how much it would cost for a taxi to Mukas while I waited inside and out of sight. The quotation was 2000 peso ( about $50 USD ) and I decided to buy some time and we took the cab.
I had an enjoyable 24 hour stay in Ozamiz City and stayed overnight at the Royal Garden Hotel which I can recommend for visitors and tourists.
Returning to the ferry dock at Mukas, the bus station is across the street from the dock. It appeared as though the holiday rush hour was upon us as I remember crowds waiting for busses everywhere. A bus pulled in going to Iligan but it was full and only stopped for a few moments. I discovered we would have to wait for another bus. I could see people pushing and shoving their way into busses headed in other directions and figured to get a seat this was the way it is done. I can push and shove my way through a crowd as good as anyone else but I try to be on my best behavior on my vacations in The Philippines. It was not long before another bus headed for Iligan came along and I ran as fast as I could hoping we would get seats. there seem to be two kinds of busses available, Air Con and Non Air Con. This one was Non Air Con so I thought this would be completely authentic !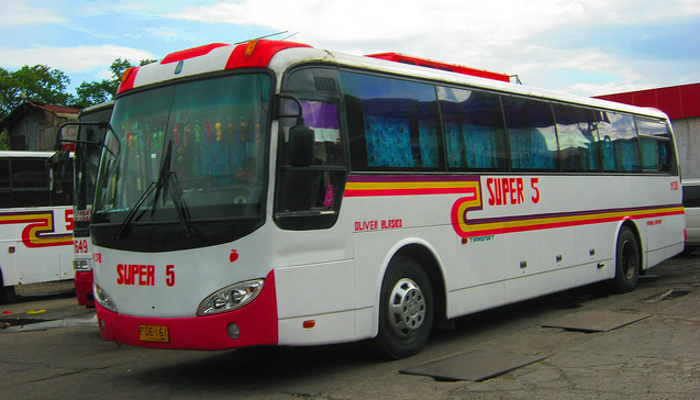 The hour or so ride back to Iligan City was uneventful, no problems and since we were seated right behind the driver it provided me with a good view for sight seeing. We got off the bus at the Iligan South Bus Terminal which was another place I wanted to see since I have read about it many times.
It was after this experience I found out that there are no actual bus schedules for these busses. They wait until they are filled up before departure. In some ways it makes sense but I don't think it would work well in the USA but after all, this is not the USA. I often remind myself, if I want to see the USA I can just stay home but trying to get a bus in The Philippines can sometimes be " More Fun " !