NEW articles daily! Subscribe below to receive daily updates with our new articles!

Once long ago, in the 1970's when I was in college, I was stuck at Chicago's O'Hare Airport in dead winter, after a longer flight from Europe. Planes weren't leaving to the West Coast; it was socked in and at 3 am, the only airport place open for food was called "Terminal Diner." Now this isn't a really good name for an airport eatery at 3 am in the middle of a snowstorm, and I really didn't want to eat there. But, I was hungry. And you know, it all worked out. I got home to the West Coast 12 hours later; the plane didn't crash and the cheeseburger and fries I scarfed down didn't turn out to be my terminal meal.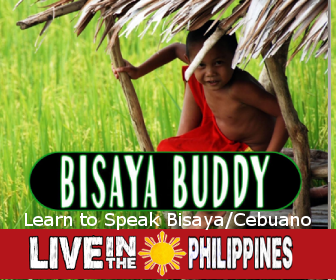 Most of us who live in the Philippines have the need to fly sometimes, either within the country or back and forth to our native countries or within Asia. Airline choices and tickets are many these days and most of this is done online. We've pretty much said goodbye to the travel agency, but like most things in my life, I am a creature of habit. I fly the same airlines and the same routes over and over. I am always looking for discounts but I have personal guidelines. I just don't fly Vomit Airlines (or even Aeroflot) no matter how cheap their tickets are.
International Airlines I Love:
Please note that none of these are US airlines; not that all US Airlines are bad; I fly Alaska Airlines up and down the West Coast and I like it just fine, but generally I absolutely stay away from United, American and to a lesser degree, Delta.
What makes an airline one that I love? Generally On Time Flying, Straightforward Baggage Transfers and Handling, Comfortable Seats, Media on the back of the seat in front of you, Gracious Employees and Tolerable Food.
Most of my international flying is between Cebu/Manila and Los Angeles, Seattle or Portland, Oregon. The choice used to be to fly either through Seoul, South Korea, Tokyo, Japan or Hong Kong and then direct to Cebu, or on a bad day, through Manila. The longest total flights were Cathay Pacific through Hong Kong, but that route usually fried me.
Portland to Narita to Cebu is pretty good on either JAL or the old Northwest (now Delta) Airlines. 10 or 11 hours to Tokyo, a two or three hour layover and then 4 hours to Cebu. There is a great passenger shower place at Narita; for $15 you could take a shower and change clothes. It made all the difference. The flight through Japan was sort of spendy though and so I started flying through Seoul, South Korea and discovered Asiana, Korean Air and EVA Air. The time of the flights was about the same and all of these airlines were first rate. Singapore Airlines is simply one of the classiest airlines around and I always look for good fares that involve them.
Now that I live in the Philippines I have discovered Philippine Airlines and it has become my international airline of choice to the USA, not because it ranks for comfort with the really good Asian airlines but because the routes to the US West Coast are great. For a while there was a direct flight Cebu to LAX. 13 hours, one plane, no waiting between flights. (I heard someone say they are going to reinstate it???) The food on Philippine Airlines is shitty and you can see where they've cut corners.
For example: in case of an emergency water landing the pork adobo doubles as a flotation device. One flight on PAL really tried to cut expenses. They didn't have locks on the bathroom doors; but they told you to just whistle when you were in there. They also hand out these individual little Macbook (they're not) tablets so you can watch movies which sort of work. But the flight to LAX is cheaper, and cuts 4 or 5 hours off the trip time, so I can tolerate the rubberized food AND, I do know how to whistle.
Domestic Flying
I used to really love Cebu Pacific and their cute little smiling airplane signs. I even have a bright yellow baggage tag.
But now that I've flown on Cebu Pacific a bunch of times, there are some things I hate about it: their extra charges for seat selection and baggage, and the fact that if you aren't careful you get automatically charged for travel insurance and meals, even on a 45 minute flight. Cebu Pacific (now calling itself Cebgo) is often late. We have spent many hours at different airports waiting for our plane to arrive from somewhere else. Sometimes they leave early and then announce that we've arrived 20 minutes ahead of schedule. I am not sure how they do this exactly; I guess if you aren't waiting for other passengers you can take off whenever you want. Cebu Pacific was the first airline I flew that used the Cattle Stampede method of loading passengers. It didn't matter what seat you had, but after the Senior Citizens, Disabled and Families with Small Children, it was like the Black Friday Christmas sales at Walmart. This seems to only happen sometimes; you never know and you have to watch, lean forward in your waiting room chair and be ready to be smacked in the butt by a couple of lolas and some families carrying way too many carry-on bags . Once on the plane the flights are usually trouble-free and they play these cute little games where the first passenger to name the capital of Botswana or show a 1000 peso note with writing on it wins a plastic pencil holder. I have three.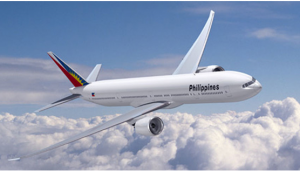 My favorite domestic airline is Philippine Airlines.
They just seem more professional; they are the flagship airlines of Philippines and have aspirations to be a quality, major airline. The criticisms I have of their service is mainly on international flights; here in The Phils, they are usually on time and don't have add-on hidden charges. Even though they aren't a "discount airlines" like Cebu Pacific (I'm sorry; I can't call it Cebgo), their tickets are only slightly more expensive and sometimes not at all.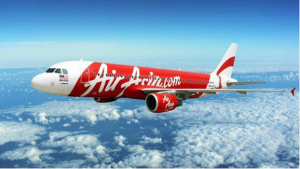 Air Asia: I really do want to love Air Asia. They try and they do go everywhere as long as you don't mind flying through their hub, Kuala Lumpur. Because of this, almost nowhere internationally is direct, but within the Philippines you can fly direct to Clark, Manila, and Davao and Caticlan again when Boracay re-opens. Their flights are sometimes late and because of their reputation as Asia's #1 Discount Airline, their flights are often full of every sort of traveler. I will say that when I want to fly to cities other than Bangkok in Thailand, or Cambodia, Malaysia, Vietnam, India or Indonesia, I always check Air Asia. Their fares are often cheaper and they fly to many places off the usual paths.
The past few years we have been flying in Europe a lot, but that's a whole other story, and I've left out all my tips about how not to get sucked into a conversation with the woman in the seat next to you who is nervous and needs to tell you her life story and about how her brother-in-law knew the winner of the Kentucky Derby ahead of time and her uncle who can get me 15% off really good carpet, direct from the manufacturer as long as I donate at least $10 to her Bible Study Group for Wayward Girls in Peoria, Kansas. These techniques involve rude body language and looks taken directly from Jack Nicholson in The Shining.
I can't wait to hear your flying stories.