NEW articles daily! Subscribe below to receive daily updates with our new articles!

Though I'd been to Cebu City a couple of times before I moved here in 2011, I didn't spend much time in grocery stores. Of course when you are going to move to a new place you read all the Expat Blogs from guys who have gone before you. I'm truly sorry I didn't know about Mindanao Bob. So instead, I read the ones that said, "Retire Like a King in Costa Rica for $3 a Month." "Free Beer in the Philippines for White Guys from Oregon." And through my careful reading, the one "fact" that stuck with me about Cebu was somebody's writing about stuff that was hard to get.
"Cheese. It's almost impossible to find cheese in Cebu."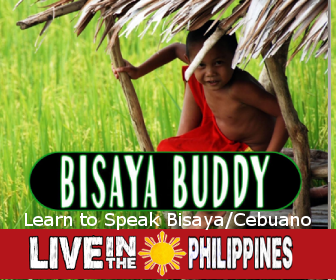 Being the former boy scout, plan ahead guy I am, I loaded up. 5, 4-pound cheese bricks individually wrapped in foil in one of my 11 Balikbayan boxes.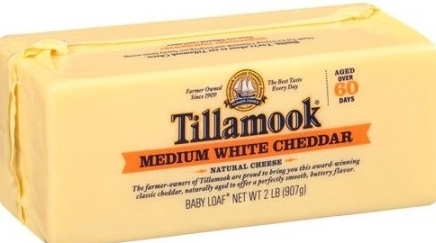 I told myself, "What a smart, forward-thinking guy I am. When I arrived in Cebu City, I went to the grocery store, of course.
"WTF?" There was cheese everywhere. Big bricks. Little bricks. Cheese Wheels. Cheese Balls. Cheddar Cheese. Monterrey Jack. Mozzarella. Swiss. Gouda. Havarti. Edam. Brie. Provolone. Camembert. Lithuanian Beaver Cheese. Cream Cheese. Cottage Cheese. Even those little triangles with the Laughing Cow.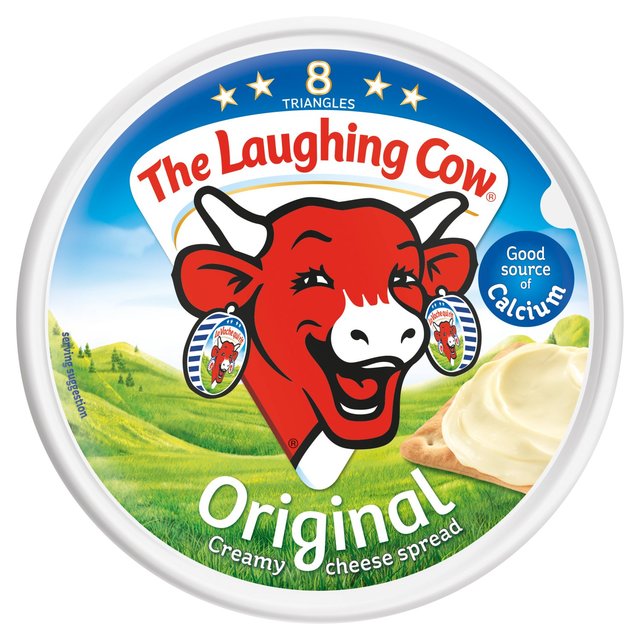 I'd been tricked by a cheese prankster.
But now we've been here almost 7 years and shopping for groceries is a regular on our "To Do" list.
To start out, I chose to live in the city because Cebu had city amenities. You know, an airport, movie theaters, restaurants , hospitals and that sort of thing. So what is here in the way of grocery stores is much different than in The Provinces. There are only two of us and our grocery budget allows for us to shop wherever we want. This, and Rachel's newfound interest in cooking makes a variety of grocery stores necessary. I also wish that I could say, "Since I've moved to the Philippines, I only eat, organically grown, free range, gluten free, wholesome, nutritious foodstuffs approved by the Surgeon General in over 63 countries," but that would be bullshit. I brought my same bad eating habits with me from the US. I mean, I try to watch it, but a really good day was when I found Kraft Macaroni and Cheese dinners and Hormel Canned Beef Tamales at Ayala Mall. No, I didn't eat them at the same time.
So, our five grocery stores of choice here in the city are: Fooda. Metro Supermarket at Ayala Mall, Rustans, and two membership Big Box Stores, S&R and Landers Superstore (75% imported).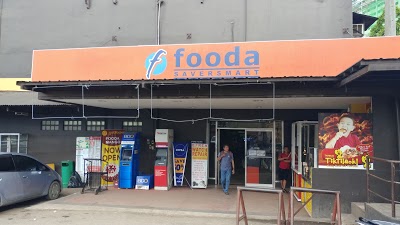 Fooda is pretty funky, especially the one in our neighborhood. But. It's only a couple of blocks away and has a range of Filipino foods, meat and fish and most things you can use day to day. There are almost no imported items. In ours, nobody ever returns their shopping carts; so, after you line up to pay, people simply abandon their cart at the check out counters until there are 100 of them clogging the entire area. I have seen 10-15 teenage employees standing in the aisles, talking, laughing while the place is a mess. One day, I gathered up all the carts, 15-20 trips to the racks at the front of the store and returned them all to their proper place. People were staring at this White guy doing "Stockboy" work. Many looked embarrassed. I just smiled and didn't act mad or perturbed; I just did it. When I was done a woman cashier came up to me and said, "Thank you Sir." I just said, "Well I think it makes it nicer for everyone." The next time I was there I noticed some of the teenagers gathering carts. I'm not holding my breath. Social change is slow, sporadic and has a short memory.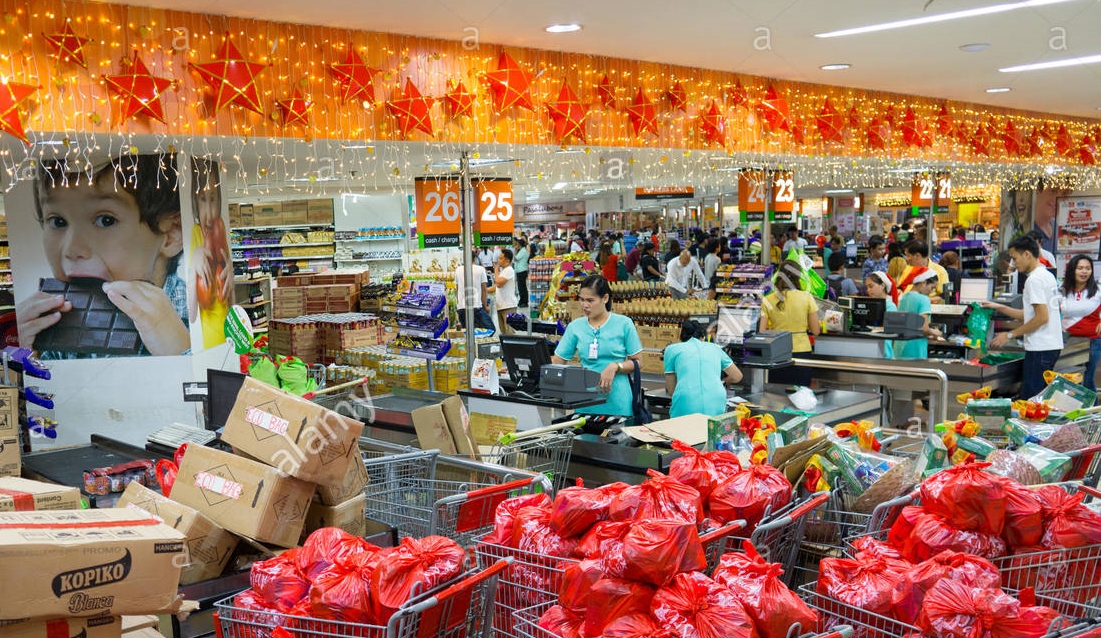 Our most frequent grocery store of choice is the large Metro Gaisano Grocery Store at Ayala Mall. It is usually packed but has almost everything a local family or an expat, missing those great tastes from home, could want. It even has sections for foods from the US, Britain, Japan, Korea, Australia and Canada. It's generally a good place to shop with bakeries, a liquor store and despite the almost constant crowds, it's well stocked and organized.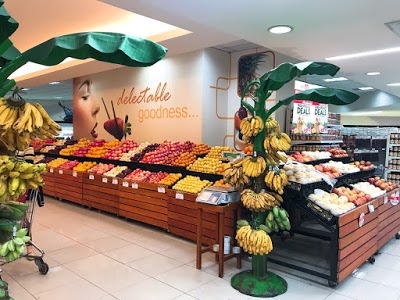 At least it was, until January 6th.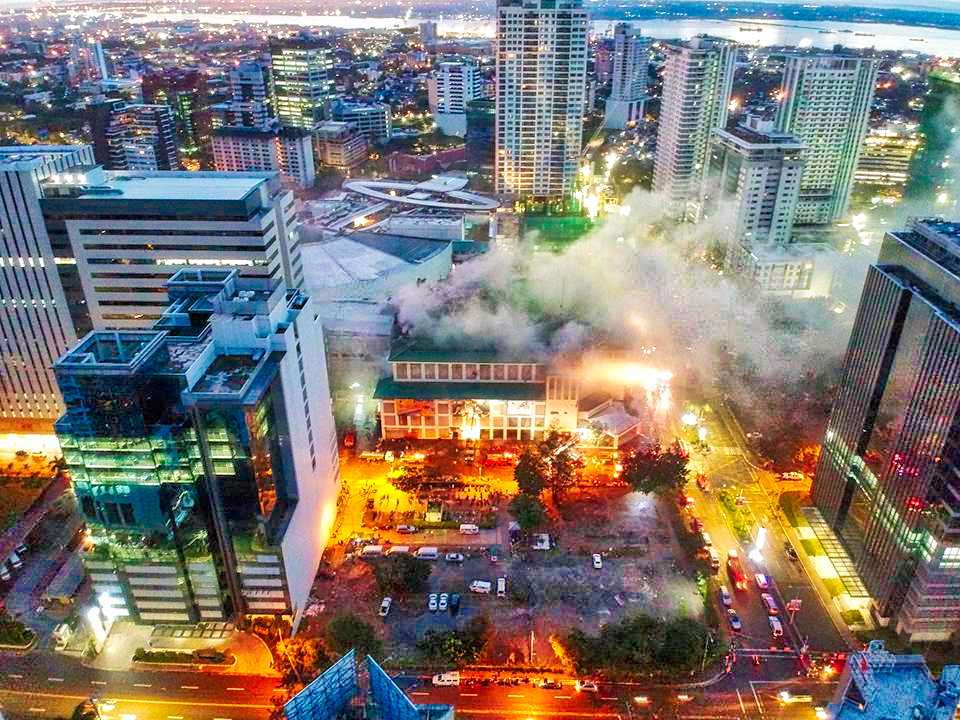 After the fire at Ayala Mall, we have come to really love Rustans. It is a first class grocery store and also a high end department store in Cebu City. We don't buy high-end department store stuff too often, but Rachel found some makeup there that she really likes, and it is a very classy place to look around. On the grocery store side, it is great. Not only do they have many, many international products but the service is top notch. Because Rachel is studying cooking, she often needs sort of weird ingredients. You know, blanched almonds and specialty flours. Rustans is the place to go. It is more expensive because of the International products, but not so for everyday stuff. All in all, there are 30 Rustans stores in the Philippines; most of them are on Luzon, but there are also 3 stores here in Cebu and one in Cagayan de Oro.
The last two stores where we shop are the two Big Box Membership stores, S&R and Landers. I think they cost us 800 php a year for each which got me a hi-gloss membership card with a bad photograph of yours truly and the right to go inside, look around; you always end up buying stuff you never wanted, just like Costco in the US.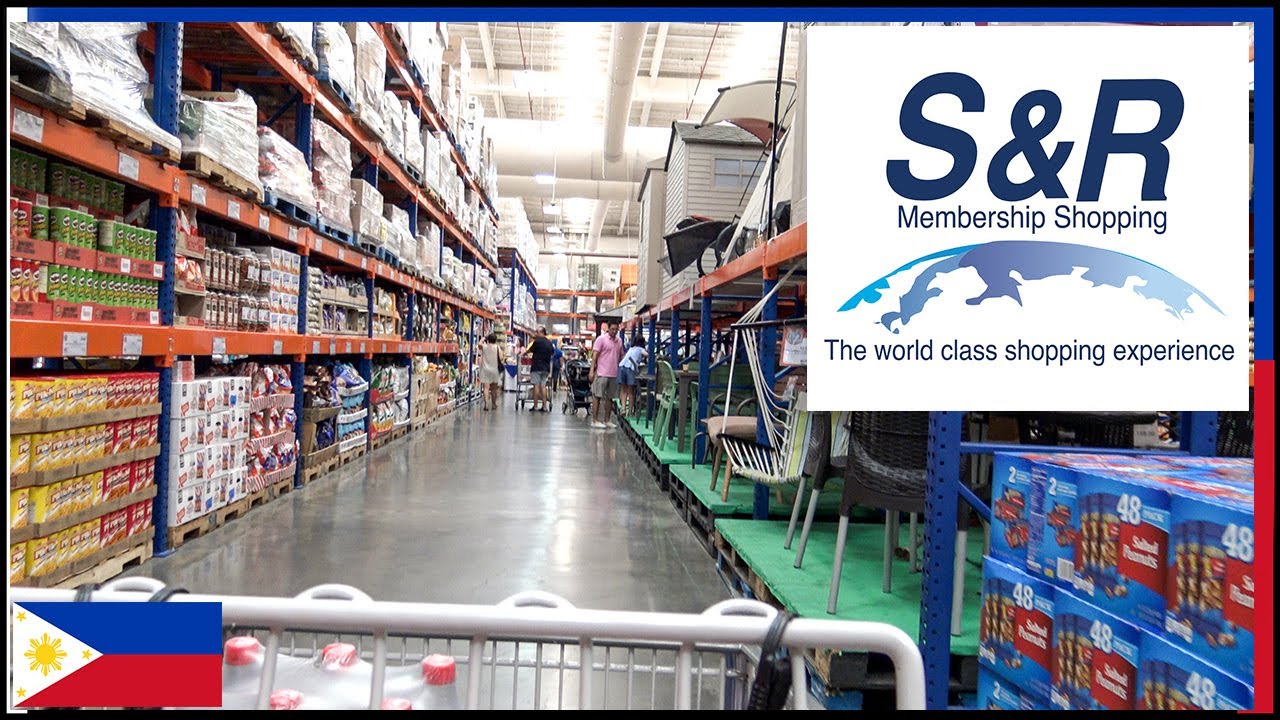 To be truthful, we don't go to these stores very often for the aforementioned reason, but if you need a 50 gallon vat of pickles, really good meats and vegetables or you're cooking for a big group, such as the 1st Infantry Division, these stores are the places to shop. They also have appliances, car and truck tires and an optical shop, and both have those really cheap pizzas, hamburgers and hot dogs that everybody likes. The problem for me is, I always come out with a 2000 piso desk lamp or some throw rugs or a set of Manny Pacquaio autographed Christmas lights that I wasn't intending to buy. You know how it is…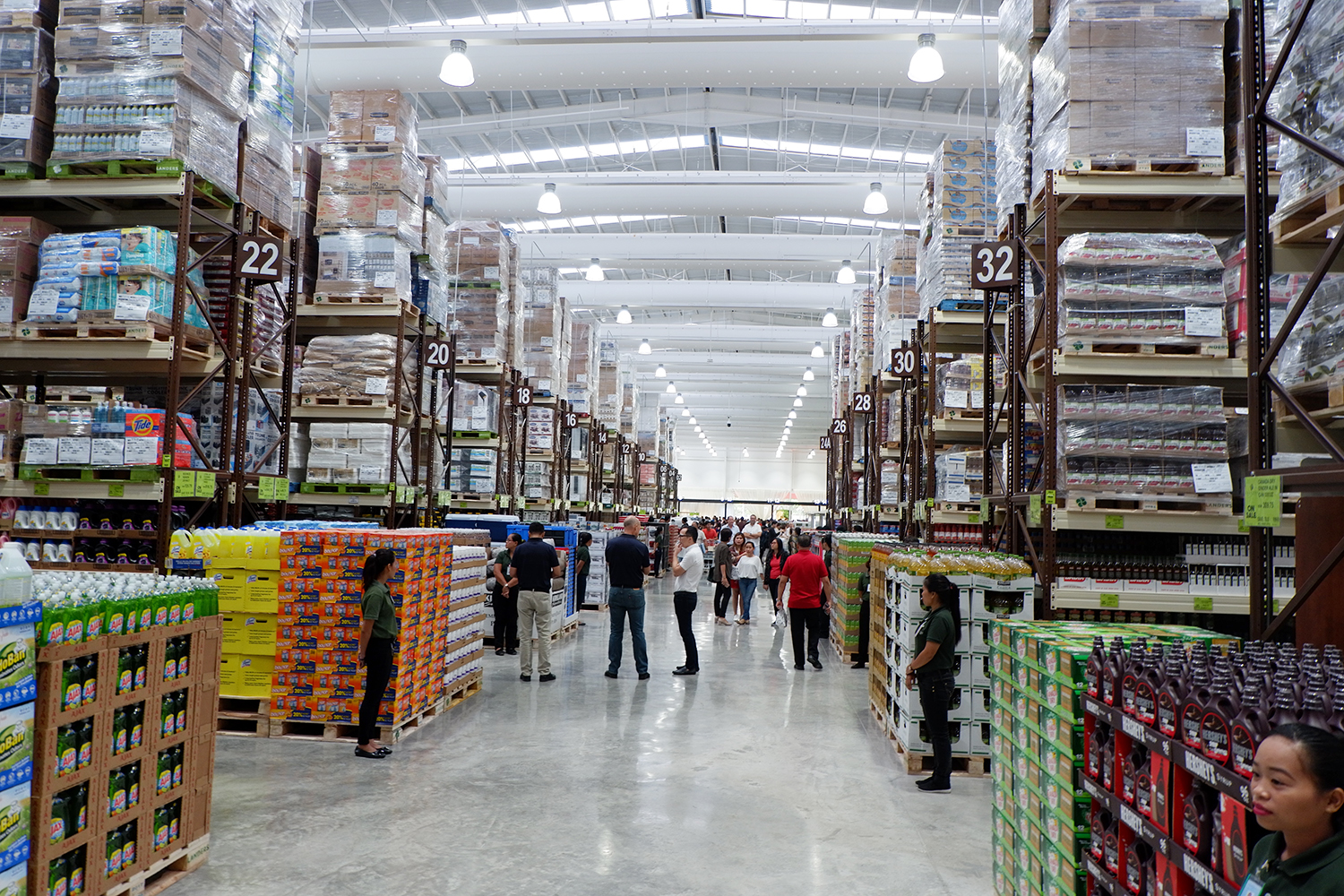 "Wow, look at this… a wood-burning microwave oven…and this stuff is a hair gel AND a dessert topping . You can't even get this in the States!"
So, that's how we shop here in Cebu City, and when they repair the Ayala Metro Store, we'll return to the chaos of that supermarket too.
I know you all have your favorite stores and ways of putting food on your table depending upon your eating habits, the size of your family and where you hang your hat in The Phils. I'd like to hear those stories, for the good of the order, you know?
Also, I heard a rumor yesterday that they'll be opening an all cheese store here soon. 400 different varieties, Saturday tastings and discount coupons. There's even a craft section for you to make cheese sculptures with the kids. Wow, eh? I think they're gonna call it, "Let in Brie."