NEW articles daily! Subscribe below to receive daily updates with our new articles!

Last week's article on traditions/superstitions started me thinking.  It appears that there are readers out there who may want to know more along these lines – particularly more about some of the myths and mythology of the Philippines.  Now, I don't claim to be an expert in any of these areas.  I can only relay to you, dear reader, what I have heard and/or learned during my stay in the islands.
As this article's title says, one source for many of the strange (that's the "different" kind of strange) stories and characters is "The Missus":  Baket ko (Asawa ko) [my Wife].  Since she is an Ilocana, most of what I've heard has a northern Luzon twang to it.  Hopefully you'll find the article interesting.  Let's get right into them: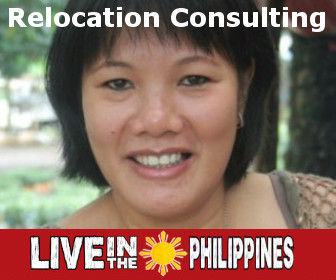 DWENDE
According to Micha F. Lindemans (who knows quite a bit more of this subject than I), dwende are  little spirits who are usually helpful and friendly. When they are offended, however, they can cause sickness and even death. They live in houses and occupy themselves by singing, making noise, and throwing sand and pebbles. They sometimes knock over kitchen utensils.
Here in Ilocos, some say that dwende come in two types:  the white dwende or good dwende who spend their time providing friendly help and are a pleasure to have nearby; and the black dwende or evil dwende who spend their time causing mischief and making life difficult.  Who knows for sure?
KAPRE
A Kapre is a big, black hairy creature, similar to a giant.  The Kapre often lies in wait for people as they walk a path, to scare them and cast spells on them.  Often, the spell is one that causes great confusion and results in the victim not knowing just where he is or which direction he/she should go.   Again, from Micha F Lindemans, they are said to be able to move a bed with its occupant from a house onto a tree branch. Kapres enjoy drinking, smoking, and gambling.
A Kapre in Ilocos can be found (if he doesn't find you first) in forests, living atop large, old trees and smoking large cigars.  The aroma of the cigar smoke is part of the Kapre's ability to cast a spell.  If one is alone in the forest and smells cigar smoke, it's best to hightail it out of there.  If you're stuck in a place and keep going around in circles, then the spell has been cast.  To gain release from the Kapre's control, you must confuse the Kapre by taking off your shirt or your clothes and wearing it/them inside-out.
ASWANG
According to the Tagalog-English Dictionary by Leo James English, Aswangs "are shape-shifters. They are human-like by day but transform into different monstrous forms to harass and eat awake humans at night, especially pregnant women who are about to give birth."  This appears to be more of a Visayan myth – I've heard nothing of Aswang in the Ilocos region other than tall tales meant to scare naughty children.
Allegedly, Aswangs also have a peculiar liking for the fetus of pregnant women.  They find their quarry by the scent of the mother, which to the Aswang smells like ripe jack fruit. Upon finding the house of the pregnant mother, the Aswang alights on the roof from where it stretches its tongue until it is as thin as a thread and uses it to enter the womb and feast on the fetus.  A little on the gross side, but then who knows?
MULTO
Multo is actually the Tagalog word for ghost.  Some superstitious Filipinos believe that some kind of multo – often a spirit of their former kin – regularly visits them.
UNBELIEVEABLY TRUE OR FALSE?
Above are just a very few of the mythological creatures that roam the Philippines.  There are many, many more; and plenty of stories to go with them.  I am positive that you, dear readers, have quite a bit of experience you'd like to share with all of us.
How about it?  Any encounters with dwende?  Or a Multo?  Or, perhaps, a Sirena or a Tiyanak?  Oh, there are plenty of stories to tell!