NEW articles daily! Subscribe below to receive daily updates with our new articles!

When I first started writing on LiP, I wrote about going to the barber here. I go to Newsbarbers, at Ever Gotesco, and a haircut costs around 100 pesos, including tip. Yes, there are cheaper barbers, but Newsbarbers does a nice job, no wait, and quick: In and Out. Barbers here also have no problem trimming eyebrows or digging out ear or nose hairs. Good old fashioned service. No saloon crap. Just cut my hair!
So, I'm sitting there getting a haircut, and the barber says, "too much white…" while holding up a shock of my hair. I look in the mirror, and think, "OK, I'm getting f'***ing old". So, he says, "I'll put colors in there for you." Uhhhhhhhh…… No.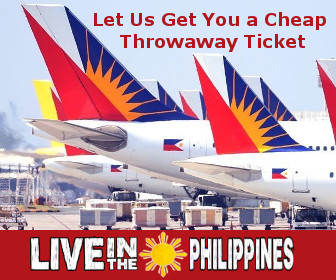 I vividly remember my father trying to color his hair. Either it ended up looking like there was a dead weasel on his head, or it came out some weird color, like purple or funky brown. Or, the time he was sweating and the color ran down the back of his shirt.
I'd rather stay gray. I'll console myself in the fact that I haven't gone bald, though a Telly Savalas look could be cool… Though I think a sunburned bald head might sting a bit. Had that during my Army years. At least I would never consider a toupee… Speaking of which, I have a suspicion that Willie Revillame wears one. Not sure, but this could make an interesting LiP poll… vote now!
Does Willie Revillame wear a toupee?
Anyway, I digress. Americans seem to have a fascination with body hair. Or lack thereof. I remember talking to my ex-wife when she got back from the tanning saloon. She said, I got a "Telly Savalas"!
Hmmm… "OK, what's that?", I ask.
"You know, a Brazilian", she said.
I just sat there with a stupid look on my face.
She said, "No more carpet!", pointing down South. "I no longer have to worry about the carpet matching the drapes!"
Ooooohhhhhhh….
I've noticed that most Filipinos are not really hairy. Hell, Rebecca shaves her legs with a pair of tweezers. With my Italian heritage, I come from a rather hairy lot. I don't look like a Sasquatch, like this guy, but a little Nair would never hurt. When I first started traveling around Asia, I noticed that Asian women were fascinated with chest hair. Why? Most Asian men don't have much, if any. Many years ago, my ex-wife bought this gadget that was supposed to be used for women to remove hair from their legs. It looked like some form of sadistic torture device, with a big spring on a curling iron thing that buzzed and yanked the hair out by its' roots. One day, I was being my normal, exceedingly charming self when she got angry and put that thing on my chest hair. Naturally, it got stuck in that device, ripping out a big wad, looking something like a birds nest.
Hurt worse than a kick to the cajones.
Fast forward to a few weeks ago. I was on the receiving end of tampo again (One of these days I'll learn to keep my mouth shut), so, I figured that I wasn't seeing any customers, things were cold at home, so… Why bother shaving. After tampo was over, I had a decent beard going, and I sort of liked it. Then… It started.
So, I look in the mirror, rather enjoying the minor aggravation I was causing, and, much to my horror, the damn beard was gray, too… Just like my head. I said, "When did that happen?"
I was told, under the sweetest post-tampo voice possible, "That's not the only place they are grey!"
I am now clean shaven and hair-free…