NEW articles daily! Subscribe below to receive daily updates with our new articles!

Something was up. This was different. The nice lady behind the desk handed me a form to "accomplish", and requested photocopies of my receipt. I didn't have copies of my receipt. I asked where I could get one. She gestured toward the city park across the street, and said "There." I looked at the gateway to the park, scratched my head, turned back to the lady, and asked again "Where?" Once again, she used the polite, Asian, palm up, hand gesture toward the park, and said: "go there."
Nothing was going to get accomplished anyway until I "accomplished" the form. It requested my life history plus a bit of genealogy. It would require some time. I thanked the lady and went back home where I could make my own copies and fill out the form in comfort.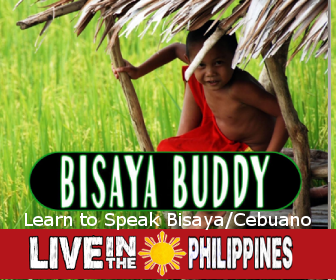 Sounds like countless other encounters with Philippine bureaucracy. So what was so special about this one? This was at the Land Transportation Office (LTO). Six months prior, I had "accomplished" a similar form and handed over multiple copies of ID documents in order to convert my US license into a Philippine driver's license. Everything went smoothly. They took my paperwork and sent me to a medical office where I filled out more forms, had my blood pressure checked, and received a signed and stamped form to be returned to the LTO. The guy at the window added this to the stack I had already given him and asked me to take a seat until my name was called.
While waiting, I had a nice chat with a fellow who was getting his expired license renewed. By and by, my name was called. I was photographed, fingerprinted, and paid 852.63 Philippine pesos, whereupon, I was presented with an official receipt. It was carefully explained to me that this official receipt was to serve as my driver's license while my paperwork went to Manila for more bureaucratic action before my permanent plastic one could be issued. One or two months was the wait time, I was told.
Now I've been paying attention, and I knew there was some type of backlog of hard plastic licenses. Some folks say that they've been driving on their paper official receipt for years. But it's a pleasant walk around town by the LTO, and checking on my license is a good excuse to get out and about. I would wander by there every month or so just to ask about it. Month after month, from July to December, the same lady would smile and tell me "Sorry Sir. One or two months." But now, six months later, something was happening. I took the form home and filled it out. I made copies, front and back, of my official receipt, as well as more copies of ID documents.
The next morning I was at the LTO, documents in hand. Word must have gotten out because so was everyone else. Many of them also were clutching the same official receipt. Times have changed, and the line was orderly. When my turn came, the lady smiled again. I returned the smile, and with a flourish, presented my "accomplished" form and stack of photocopies. She sorted and stapled them. Then, an official-looking fellow asked me "Senior citizen po?" I confirmed that I was indeed over 60 years old. He took my stack of papers and asked me to have a seat until my name was called. The waiting area was packed with people, but my name was called after only a few minutes. Sometimes getting old ain't half bad. Once again, I was photographed and fingerprinted. And for no additional fees, I was presented with my genuine plastic, fits in my wallet, got my picture on it, good for the next 4 years, Philippine driver's license.
And for what it's worth, there is no copy machine in the city park. I looked.