NEW articles daily! Subscribe below to receive daily updates with our new articles!

In early February 1976 the call came and we were to deploy to Belize as trouble was brewing from the next door neighbor Guatemala! Our job on this tour would be to give support to the Harrier Jump Jets and build safe hides for them on the sides of the main runway at Belize City Airport!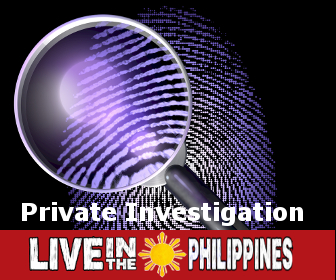 When we flew out from UK we used an RAF VC 10 Jet, it was a very comfortable flight but a bit unusual as the seats all faced backwards! We stopped in Newfoundland for fuel and a meal then on to the Bahamas then onto Belize. It was a long flight but we were comfortable unlike the C130's which most troops flew out in! Upon landing we had to go through customs an Immigration then we went out to the transport but were greeted by loads of lovely ladies of every shade and color that you can think of! This gave us the idea that this tour could be fun!
We went to the Airport Camp and were allocated and our Accommodation was the Half round Nissan Huts which are usually storage buildings but they were OK and had about 30 beds in each of them and ceiling fans, pure luxury! The Cook House was good and the Naafi (Naval Army Air Forces Institute) Bar OK Also!
After a good meal, we were issued with our Tropical Jungle Green Uniforms as the climate was very humid and the standard uniform would make you boil! Within one hour of dressing in our new uniforms the dark stains of sweat were visible on all of us even though we were not doing anything!
The next day we got our tasks and for my section had to do the preparations to construct safety blast walls to keep the Harriers Safe. There would be 6 Harriers so that was a lot of work! The frames were made up of 8 in x 4 in x 20 feet long hard wood frames tapered from 8 feet at the base to 6 feet at the top. these frames were buried 3 feet into the ground then the completed frame was covered with heavy duty Corrugated Zink sheets on the inside of the frames! The completed structure was then filled with soil and the construction was complete! We then had to camouflage the hides so that they were so they were not visible from above, this was achieved by using Camouflage Nets strung over wooden frames! We then had to lay steel temporary Taxiways as the final touch! Once the construction was completed, an aircraft did a flyover taking pictures on which we could see what other work we had to do to make everything good! Once we saw the pictures we saw a few things which had to be changed but nothing really big so the powers that be were as happy as Top Brass can ever be!The next day the Harriers moved in so we were on maintenance in order to keep everything in good order!
Now that our main works were completed we were allowed to go out so our first trip was on a boat out to the barrier reef for some snorkeling and a BBQ. the water was Crystal Clear and we could see all kinds of stuff including Sharks and Barracuda but the main thing was to collect lobsters for lunch! This was so easy as there were so many!
Once we got back to dry land we decided to hit the town, this was mostly houses and buildings on stilts but it was fun! The bars were full of beautiful girls from all countries in Central America who were in Belize to attend University,  they all lived in wooden elevated dormitories which cost them 5 Belize Dollars per day and a Belize Dollar was equivalent to 25 cents US. The girls had to find this money themselves so there daily maintenance was about 2 dollars US per day including food so you can guess what method they used to make the money! This made a lot of soldiers happy! With Belican Beer being good and cheep, 4 bottles for 1 dollar US, a liter of good rum and 4 cokes for 1 dollar, cheap fresh food and not forgetting the Ladies, this was a soldiers paradise! Me being a Cigar smoker found myself in heaven as the country was full of good cigars many being Cuban!
Belize City was set over a Maze of what they called Sweet Water Canals, this was because there were more boats than cars and the canals were tidal so as the tide went out, so did the waste! The houses were all on stilts and the toilets were over the canals, hence the name! We had a Hurricane while wee were there, It was strange as the city just disappeared after the storm but in just re appeared in a couple of weeks and life went on, the bars were the first to open!
After the Harriers had flown up and down the border and fired a few missiles, the Guatemala Military gave up their aggression and our lives got better! Not that we were working too hard, A few of us were asked if we would like to go to Mexico for R&R, I was first to put my name down!
We drove up to the Mexican Border where we had to walk over a bridge where the customs and immigration were set in the middle of the bridge! As we were accepted into Mexico there were police wearing Sombreros with Bandaliers of bullets draped around them like something from a Clint Eastwood Movie! Once over we moved to Merrida, a really nice place. We went to some Mayan Ruins and did the tourist stuff before returning very relaxed 4 days later to Belize!
On our return, my section was sent to the barrier reef to St Georges Cay where we were building a wooden recreation center for R&R, this was great as we could swim when we wanted and enjoy are works! After this we were on boat patrol going up and down the border delivering requirements to outposts as required and sun bathing!
After a couple of weeks back on normal duties there was another R&R this time to Miami in Florida! This was a bit expensive for many soldiers who could not control their money but me and my section were OK so we applied and were accepted so off we went to Florida! We were looked after by a Cuban Guy and his family so we visited Parrot Jungle, Sea World with the Original Shamu the Killer Whale! Disney World, I made a horrible mistake here by riding on Space Mountain with one of the tour guides little girls! I should have smelled a rat here when these Star Trek Girls strapped me in! We went up the ramp with Meteors and Space Ships wizzing around, this was OK until we reached the top and dropped into total darkness for the rest of the Roller Coaster Ride. When we got to the end the Little Girl with me was screaming to go round for one more ride, no way from me as that was the most horrible and frightening ride I had ever been on! We also visited Cape Kennedy which was cool but there were no launches when we were there!
We had a really good time there but unfortunately, the time went by very quickly and we had to return to Belize and back to work!
The works were very easy for the rest of our tour, I volunteered for the rear party who would welcome the next Squadron but the Brass decided that I liked the place too much and It was time I went home! This was very true so I accepted the decision and left for Ripon once again!
After some home leave I was sent To the Royal School of Military Engineering on my Class 1 Well-driller Course so I would be in England for a while but far from my family!