NEW articles daily! Subscribe below to receive daily updates with our new articles!

There's plenty to see all around us – in some cases, there's too much to see and experience.  This might be a set of observations that fall in the "too much" category.
ANNUAL BEEF – iNET
Not a year goes by with making the following observations regarding what I believe to be a national disgrace:  Internet service (or lack thereof) in the Philippines.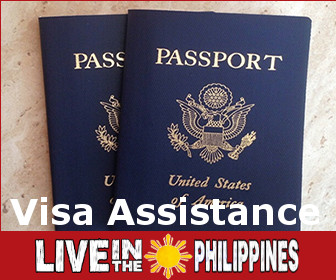 While all providers (or lack thereof) deserve their valid portion of blame, my observations are limited to the performance (or lack thereof) displayed by the Philippine Long Distance Telephone Company – PLDT.
THE BEEF GOES ON …
I say that this is an "annual beef."  It is.  Not a year has gone by since my original contracting of Internet services through PLDT's "SMART Bro" home broadband network, without numerous complaints about the contracted service (or lack thereof).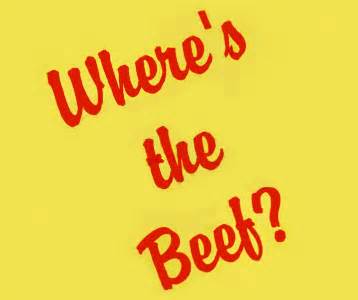 The original contract – a 2 year lock-in affair that I agreed to – stipulated that for the monthly sum of PhP 999.00, I would be provided "high-speed," broadband Internet service to my computer.  The "high-speed" was a guaranteed 1.5 Mbps download speed.  Period.
After a few years, PLDT snuck some small print into the contracts used for renewal.  That small print set a limit on usage at the "high-speed" for the month, with download speeds being forced down to 256 kbps after the monthly allotted volume of data transfer had been exceeded.
My Internet usage is rather casual – I don't exceed the monthly "slow-down threshold" so my download speeds are not "regulated" to the lower speed.  Yet, there are far too many occasions in which my actual download speeds never even reach the regulated lower speed.  Case in point:  March 2016 average download speed was 176 kbps (as tested using both testmy.net and speedtest.net [PLDT's preferred test platform]).
HIGH-TECH = HIGH TECHNICALITIES
So, there's the beef:  Pay for 1.5 Mbps download speeds, receive 176 kbps download speeds.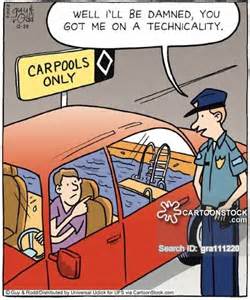 There is a "technicality" involved, however.  As most of you dear readers, who have made their way through the customer service throes, may know, when a trouble report is made, the customer is asked to monitor the network for at least 24 hours to see whether the problem is resolved.
The "technicality" appears within those 24 hours – between 03:00 AM and 05:30 AM PHT, to be exact.  During those fleeting two and a half hours, download speeds magically transform into the continuous 1.5 Mbps (and better) speeds specified on the contract.
To the consumer, that two and a half hours is just a fluke – not really representative of the problem.  To PLDT, it's "problem solved" and "trouble report cleared."
A SCAM BY ANY OTHER NAME …
I know what the problem is.  PLDT knows what the problem is.  I know PLDT isn't going to move to correct the problem.  PLDT knows that it doesn't have to make any move to correct the problem.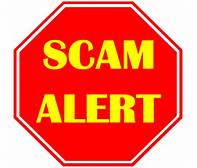 PLDT has front-line customer service representatives working the phones and apologizing to customers for poor service.  Paying call center peeps to apologize is a lot cheaper than fixing network problems.
PLDT also has the "technicality" working for it.
I pressed the issue recently, and was provided instructions on how to apply for credit against my monthly bill – credit for lack of service or poor service.  I was assured that I'd receive credit.  PLDT response:  Credit denied. ( SCAM ).
THE FIX IS IN …
Those subscribers who live in the larger metropolitan areas, or who have "influence," don't ever experience this type of treatment.  They have fine Internet service.  They've no reason to complain, nor reason to believe complaints from others.  As a result, the status quo remains in place.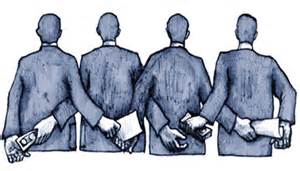 Who cares whether the Philippines has been cited as having the worst Internet service in all of Asia?  Not those in the Philippines who could do something about it.
I'll come right out and say it:  Pockets are being lined with the revenues that should be used to upgrade and maintain the Internet infrastructure in the Philippines.  If a "wheel starts to squeak" about poor Internet service in the machinery of government, fiscal "grease" is applied to stop the squeak.
PROMISES, PROMISES, …
To be fair, I asked PLDT for comment – their "side of the story" – regarding the situation that I and thousands of other subscribers are treated to on a daily basis.  The response that I received from PLDT with regard to all of the above was simply a handful of promises.
PROMISE 1:  We'll work to resolve the issue.
PROMISE 2:  We want to make our services your best Internet experience possible.
PROMISE 3:  We are currently upgrading our broadband services throughout the country and your area will be upgraded real soon.
PROMISE 4:  With the installation of fiber-optic cables, you'll soon have broadband services available to you that were unheard of 5 years ago.
I don't believe these for a minute.
If #1 was true, the issue would have been resolved long ago.
#2 is merely a marketing gimmick – it has absolutely no effect of the quality of service being provided.
#3 reports on an upgrade that has already been 3 years in progress, with the actual upgrade being no closer to my computer than it was 3 years ago.
#4 can be described as a follow-on to #3 – sure, they've laid cables, but connecting them, getting them "hot," tapping them, and providing subscribers with service from those fiber-optic cables won't happen during the life times of many of the subscribers.
ULTIMATE SOLUTION:
Perhaps, after the elections and the induction of a "new Government," legislative and executive actions will occur that allows the entry of additional Internet service providers into the marketplace.  Removing the pseudo-monopoly of the SMARTs, GLOBES, etc. and allowing competitors into the fray will stimulate a better product.
[And along with that, "what this country needs is a good five-cent cigar!"]