NEW articles daily! Subscribe below to receive daily updates with our new articles!

I thought of this article when Rebecca talked to her family and asked about her uncle who was bitten last year by a snake. It got me to thinking: What else lives in the Philippines that can hurt you, animal wise? A quick search online revealed very little in terms of real information, so I thought that I would look into what creeps and crawls around these islands.
Disregarding the obvious jokes about poisonous politicians or taxi drivers, there are animals here that are better left alone. Most unfortunate encounters occur when these creatures are stepped on or threatened… Remember, most of the time, you are intruding into their territory and home and not the other way around. I think most people have a fascination with wild animals. I mean, let's face it… Who watches the idiots on Animal Planet running around picking up snakes and spiders without secretly hoping that they'll see them get bitten? Obviously, I'm not the only one, since those shows certainly have many viewers. People also have fears of these animals, mostly irrational, including myself, as I'll describe below.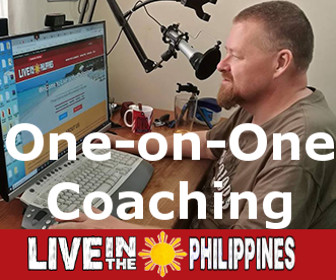 At one time, prior to Spanish colonization, the entire Philippine Archipelago was nearly completely covered by primeval jungle. Today, as a result of deforestation, only about 5% of the country is virgin rainforest, most of which is protected. That is where most of these animals live, and there is no reason to fear encountering them in Manila, Cebu, or Davao. However, there is always the chance that a Cobra could make its' nest under your house, or that if you visit the provinces, you'll have an unwelcome encounter. So, my listing of animals best left alone:
Snakes
There are around 179 species of snakes present in the Philippines, of which, 14 are poisonous or harmful to Man. One of the world's most venomous snakes, the Philippine Cobra, is native here, and it definitely is not an animal to mess around with. It is described as aggressive, and is very, very common. Shorter and squatter than the King Cobra, it is very common near rice paddies and anywhere there is food (mice, rats). I have seen a couple of these up on the farm, and if you encounter one, give it a wide berth, since these are spitting Cobras. Also native here, are many species of sea snakes, all of which are also highly poisonous, but shy around people. Some species are amphibious (They are a type of Krait if they go on land, a true sea snake if they stay in water), and can travel on land near water. Unless you step on one while swimming or are fishing and it gets caught in your net, you will most likely never encounter this snake, but if you are unlucky enough to be bitten, you have only around two seconds left to live, so worrying about them won't do you much good. Speaking of Kraits, there is the common Krait, which, unfortunately for humans, likes to seek shelter in places like sleeping bags or boots. If you camp in the Philippines, it is best to check your shoes and gear before jumping in. The venom of a Krait has 15 times the potency of a Cobra. Wagler's Pit Viper, green and commonly found in trees, is another one to be aware of. While traipsing through the jungle, that vine you are reaching for might not be a vine… Lesson learned the hard way. Additionally, there are several other vipers present in the country… If it has a triangular head, then leave it alone. To keep from getting bitten, shuffle your feet while walking, and be careful picking up logs and such. Finally, wearing shoes and long pants when walking in snake-infested areas is always a good precaution. (As a side note, at the Abulug cemetery before All Soul's day each year when the graves are being cleared, Becky's family nearly always encounter several snakes.)
Spiders
First off… I HATE SPIDERS. Yes, I know they eat bugs. Yes, I know they are mostly harmless. If any come across my path, they are instantly squished. They are evil incarnate and should be wiped from the Earth (And yes, I know about, and have watched with a queasy stomach, the "sport" of Spider Fighting in the province… Why can't some people be content with cock fighting???). Fortunately, the only truly harmful spider in the Philippines is the Red Back spider (The same species as in Australia), and it is not too common. Unfortunately for those like me with arachniphobia, there  are several different species of a different native nasty here, in the form of a tarantula, known as a Bird Eating spider. I haven't seen one, and if I ever do, I'll probably die of a heart attack. It lives in the jungles, eats the birds for which it is named, and its' legs can reach 10 inches in diameter. YUCK! They are supposedly harmless to humans, but I sure as hell am not going to go try and pick one up.
Scorpions
There are several poisonous scorpions found in the Philippines. Though the stings are painful, they won't most likely won't kill you like their African cousins. Again, they eat insects and will leave you alone unless you happen to try and step on it or squash it. These are found in foliage, at the beach, and under logs and such.
Centipedes and Millipedes
There are some really big centipedes in the Philippines, and one of only three documented cases of  "death by centipede" in the world occured here, from the Scolopendrida species. These suckers can grow to 8 inches long, and looking at them, you wouldn't want to necessarily pick one up. Most bites are not harmful, though they are painful. Additionally, many centipedes and millipedes excrete toxic or caustic substances as a self-defense that can cause blisters or rashes. We have seen several good-sized centipedes at our house in Quezon City (But none of the really big ones, as of yet. Again, common in rural and jungle areas.
Caterpillars and Leeches
Leeches are native throughout the Philippines, and if you venture through rice paddies or work in them, you most likely will have more than a few attach themselves to you. Primary harm to humans is infection from the bites. When Rebecca was young and working in the fields, her grandmother used to pour salt on them to make them let go. As to caterpillars, many, many varieties here can sting, and some can be deadly. Same precautions as with spiders, except that a common hiking guidebook recommended with caterpillars: if it looks poisonous, it most likely is poisonous.
Crocodiles
There are two species of native crocodile in the Philippines. The Asian Freshwater Crocodile is very common, can get quite large, and will try to eat you if it thinks you are food. We frequently see them up in Abulug. Riding in a banca up a river with your hand lolling in the water may not be the best of ideas! The second species of crocodile is the Philippine crocodile, which is usually only a meter or so long, is highly endangered (so you probably won't see one), and is unknown to hurt humans (more accurately, humans tend to eat the crocodile here).
Things that Swim
There are dozens of species of sharks in Philippine waters, though most don't consider humans as food and will generally leave you alone. There have been shark attacks here, so precautions like not swimming with open wounds would be wise. In addition to the aforementioned sea snakes, there are moray eels, which have been known to bite divers, stingrays that can sting if you step on them, and many, many species of jellyfish (some deadly). There are also many species of octopus, which have a poisonous bite, but generally shy away from people. Additionally, there is one species of cuttlefish that can kill you with a sting, and the Philippines is also famous as the home of the Lionfish, which is familiar to people who keep aquariums (Those spiny fish which look like they are wearing draperies), and stepping on one would be a really painful and potentially fatal experience. Finally, for those who like to collect seashells, the Cone Shell is native here, and if the animal inside is still alive when you pick up the shell, that will probably be the last time you will ever pick up a seashell (The poison has killed people… at the very least, it is painful). Basic precautions while swimming: If you see the beach littered with jellyfish, don't go in the water, obey shark warnings in places like Boracay where they are issued, and shuffle your feet while wading to shoo away creatures who live nearby.
Other Animals
There are various reports of encounters with the Philippine Bearcat, but they are so endangered that it is highly unlikely a visitor would encounter one (Disregarding that the local lore has evolved into a legend similar to that of the Chupacabra… Don't believe everything you hear). There are several species of poisonous frogs in jungle areas, but unless you pick one up or eat one, you are unlikely to be bothered by them. Several coral species are poisonous, but those who dive here already know what to look for in most cases.
Actually, the creature that has caused the most deaths of humans in the Philippines is the smallest and most dangerous: The mosquito. Disease from these little buggers is the biggest wildlife threat the casual visitor is likely to encounter. Common sense precautions should keep you safe from the other creatures. The answer is simple: Watch where you step, where you sit or place your hand, and keep calm.