NEW articles daily! Subscribe below to receive daily updates with our new articles!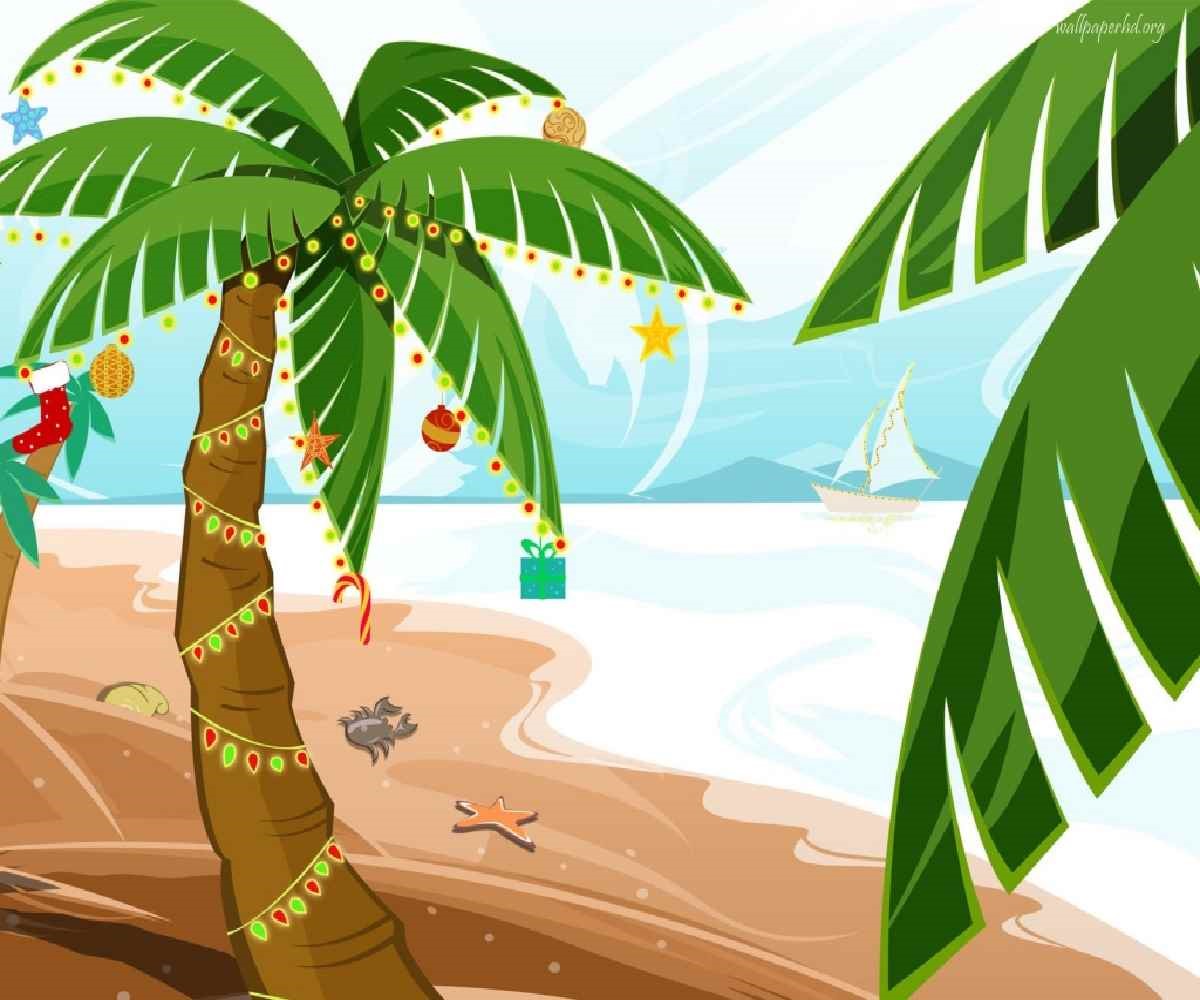 'Tis The Season
Do you ever get the feeling when you wake up in the morning that today is supposed to be a special day but you just can't think why? It happened to me a couple of days ago, on September 1st to be exact. What could it be? Surely not a family birthday or anniversary – I would never ever forget any of those. (Or at least my smartphone calendar won't let me forget).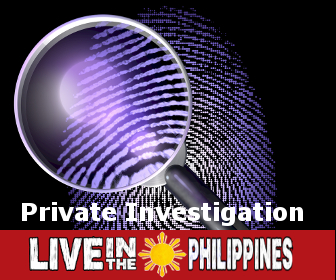 No worries. Google to the rescue. Let's see. So, Gloria Estefan and Barry Gibb were born that day, and it was also the day Louis XIV of France died (not all in the same year though).Nah -that can't be it.
Maybe this. On September 1st 1985 the wreck of RMS Titanic was located, then, on the very same date in1998 the movie "Titanic" went on sale across North America!! (Major coincidence or brilliant marketing?)
Ah got it! On September 1st1939 Germany invaded Poland and triggered the outbreak of World War 2!
And then suddenly it dawns on me. It's none of the above. Today, September 1st, is the first of the four 'Ber months', which in the Philippines can mean only one thing. The start of the annual four-month blitz of holly jolly Christmas songs, music and carols in every shopping mall in town.
Hold That Song Santa!
Now, don't get me wrong, I'm an absolute sucker for Christmas, always was and always will be. It can be a magical time, especially for kids, and the music does much to help create the atmosphere. There are so many seasonal favorites that bring back happy childhood memories. Even in the Philippines, we can fantasize having a White Christmas thanks to Bing Crosby. We can croon to Silent Night and sing along with Jingle Bells, or join in with Grandma Got Run Over By a Reindeer (yes, it really is #20 on a '100 Greatest Christmas Songs of all time'list). And there are so many familiar Tagalog Christmas songs to add to the magic. So yes, Christmas music is a wonderful part of the season……..but please, not starting in September! Christmas may very well be The Most Wonderful Time of the Year, but until December puts in an appearance, it's not "Beginning To Look A Lot Like Christmas"!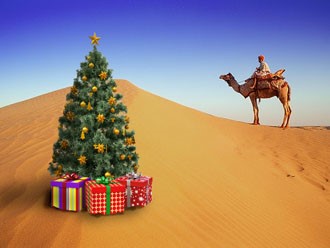 Rudolph the Red Nose Camel?
I first came across the concept 'if the month ends in ber then it's Christmas' when I was working in a company clinic in Saudi Arabia. One day our ambulance driver borrowed my car. The next day when I drove off in the car myself, I was greeted by a rendition of Let It, Snow, Let It, Snow, Let It Snow at full volume. It was 45°C outside. No prizes for guessing the nationality of the driver! 
A Partridge in a Pear Tree
Now, nothing at all to do with the Philippines, but still on the subject of festive tunes, here's a fun fact: There is an actual organization, the PNC Financial Services Company, who for more than 30 years has calculated the prices of the twelve gifts from the classic carol The Twelve Days of Christmas. I kid you not!
The result is the "PNC Christmas Price Index (CPI)". Last year, the total calculated cost of all 12 daily gifts in the song was $34,558 (including the pear tree). According to their website last year, and I quote:
"The cost of this year's CPI rose ever so slightly, driven by the cost increases for the Pear Tree, the increased demand for Golden Rings and wage increases for the Lords-a-Leaping. The Partridge in a Pear Tree gift price can be fully attributed to the Pear Tree's increase from $189.99 to $199.95, while the partridge remained flat".
(The image of a flat partridge is going to stay with me now every time I hear the song.)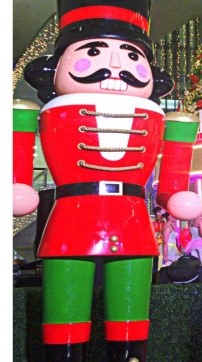 To The Mall!
But I digress.
Back in the Philippines. We still need to put food on the table so it's off to the mall, and let's try to ignore Elvis spoiling the fun with his Blue Christmas. Fully prepared to go about our shopping and overlook the premature jollity, we arrive at the mall, only to be thwarted before we even get inside. There, sternly guarding the mall entrance are two 10 feet high Little Drummer Boys, giant toy soldiers with an expression guaranteed to inflict terror on even the most fearless child. Displaying their "XX days to Christmas" countdown cards, they regale us to load our credit cards to the max a week after we finished paying for last year's gifts.
I try and slip past them unnoticed.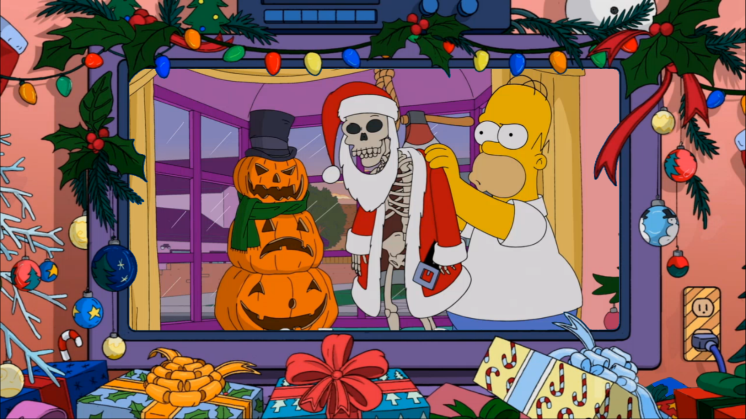 Keep Calm and Eat More Candy
And of course, next month will be even more bizarre. Once October is upon us, Christmas window displays will be interwoven with Halloween offerings. Twinkling Christmas trees will be temporarily festooned with spider webs and dangling vampire bats. There is something surreal about Donner and Blitzen pulling their sleigh, pursued by screaming green-faced witches on broomsticks swooping from the sky. Spooky.
It Will Soon be Over….
In fairness, it's not just in the Philippines that Christmas comes early. I hear there are already displays in some shops back home in the U.K. and no doubt elsewhere. The commercialization of Christmas just seems to impact earlier every year wherever you go. So believe me, I'm really not a modern-day, Philippines-bashing Scrooge, bemoaning all things Christmas. I love Christmas. It's just that even the most evocative seasonal music can wear a bit thin after 12 weeks. So, Roy Wood and Wizzard – if you're listening,I Don't Wish It Could Be Christmas Everyday!!!
Not to worry I tell myself, it will be over soon enough, and all will be quiet again.

And then I remember…
On January 12th this year we made a routine trip to one of the main malls in Davao City, and……
The Herald Angels were still Harking!!
So as the old saying goes, if you can't beat them, join them. Merry Christmas everyone! Maligayang Pasko!
See you on the beach. HoHoHo!!