NEW articles daily! Subscribe below to receive daily updates with our new articles!

I've made a few articles on PayMaya and I noted that PayMaya is becoming popular now because of the abundance of cell phones and the convenience of not having to use cash. They need some more work in my opinion, but they are definitely on the right track.
The convenience actually saved me a trip home a few days ago. I went to the dentist and after a quick check, they said I needed to get an x-ray done at a nearby place. Easy enough, should only take half an hour or so, except, I didn't bring enough money for an x-ray. Instead of having to go across town to our new house to get some money from my Mom, I just asked her to send it to my PayMaya. It took minutes, and a quick stop at an ATM was all I needed before heading to the x-ray place.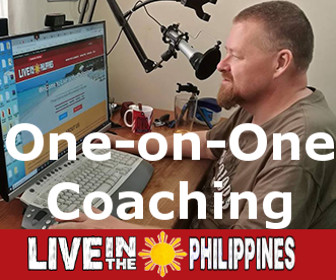 Right now, loading up your PayMaya account is fairly easy. A bunch of places serves as top-up stations, like 7-Eleven, which is becoming more and more common here (although 1 branch near us doesn't have their top-up machine on for some reason). I think the biggest problem is actually finding places that use PayMaya for purchases (which is improving obviously). If you have a PayMaya card, it expands the possibilities, since it's a regular visa card, a lot of places will accept it and you can get money out of an ATM in a pinch. For online purchases, you can also get a digital card that can only be used for online stuff. It's a standard MasterCard, so again, accepted by a bunch of sites.
As of now, the biggest draw of PayMaya is probably instantly being able to send money to anyone with a PayMaya account. It's easy, convenient and free. Other great things you can do is pay bills and get load for your phone easily.
Anyway, PayMaya recently partnered with McDonald's to implement a cashless payment solution to some branches around the Philippines. It's pretty much just them testing it out I guess, and probably more and more McDonald's will implement the same system if it's a success. The way it works is actually really easy. To pay, you just scan a QR code that they show you and done, you've paid for your food. I know that other cashless payment services also use QR codes, but I don't think they are supported yet. Maybe in the future.
This is really good for cashless payment in general here though, because a huge company like McDonald's jumping on board will probably cause other big companies to dot he same. This will eventually filter down tot he smaller companies as well, I think.
Overall, I've been really liking PayMaya and it's looking really good for them. I'm hoping that more companies jump on board, it would be a huge convenience improvement. I also hope that other cashless payment services rise (I have an article about this already) just for a bit of healthy competition.