NEW articles daily! Subscribe below to receive daily updates with our new articles!

Like everyone else with family in the Philippines, I have had experience with the unexpected hospital or medical visits.   Based on my long distance I relied on the information on LiP to encourage my family members to sign up for PhilHealth.   I have offered to pay for the fee for the higher risk families or family members.
The general response has been that they postponed doing so because they didn't understand it and didn't want to take a 2 ½ hour bus ride each way to the town that they needed to apply.   My wife and daughter got signed up but that is where the momentum stopped.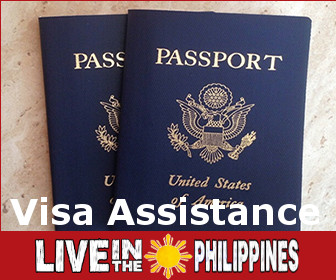 When I was there in May, I insisted that my wife take her parents and get them signed up.   She was worried that I would be bored, but the nieces and nephews decided that they would entertain me while they were gone.   They showed me the places and people that were important to them such as school and teachers and places that they played and then went swimming.   We ended with snacks at the local eatery.   They enjoyed it because they found out that I am just an overgrown kid at heart.
On my wife's return, I found out that things had turned out slightly different than planned, but all was good.   I didn't think to ask in detail when I was there because of other things going on with the family.
First, my mother in law found out that due to her age and possibly some other factors, she started receiving about 1,200-1,300 PHP a month.   The best description I could get is some kind of senior citizen payment.  (note from Bob – this is probably SSS) She didn't know anything about it until she went to apply for PhilHealth and they told her about it and signed her up.   She now has enough dependable income that she can purchase her blood pressure medicine without help from her family.
Second, in October, my daughter contracted Dengue Fever and spent a week in the hospital receiving a series of treatments to counteract the various complications that result from both waiting very late for treatment as well as having previously had it on more than one occasion.   Her bill totaled slightly over 25,000 PHP.  PhilHealth covered 5,000 PHP.
I will check when I am there next time to make sure that they have the best coverage that they can get.   But it did cover about 20% of the total bill, so that was a help.
Third, my father in law was struck by a tricycle.   My wife found him lying in the road unconscious and bleeding.   Due to the severity of his injuries, he was taken to the major hospital a couple hours away.   He was in a coma for 3 days; his right arm and hand were shattered and they wanted to put stainless steel screws in it to put it back together.
The driver was located and detained while he was in the hospital.   His treatment included several x-rays, a CT scan, bone setting, etc.  He declined the surgery to put screws in his hand and arm.   He said, "I am old and sick and don't want any surgery."   I believe that in reality, the hospital could not give him any hint of the bill and he was afraid of how expensive it would be.    He was released after 8 days.
At the time of the release, the hospital said that the only part of the bill that he was responsible for was the medicine and x-rays.   The reason given was it was because he was a senior citizen.   The driver made a settlement offer of 5,000 PHP.   That with some emergency money covered the uncovered balance.
Let me be clear.   The cell service is very spotty, so a call will only last for a couple minutes before dropping and my hearing is very poor, so I do not always get the details and I know the family will give the short version.   Also, when messages are sent, it often takes several hours for them to get through and receive a reply.    That is why I can only tell you what I see as the results.   If this would apply to your situation, I suggest you get more complete details, but I hope this general information might help someone.