NEW articles daily! Subscribe below to receive daily updates with our new articles!

Philippine Food Shopping
Shopping in a Small City
Doing Philippine Food Shopping is not the same as in the US or Europe, especially if like me you are living in a small city. In bigger places like Manila, Cebu, Davao or Cagayan de Oro things are a little different than a small place. Katleen and I live in a small city out in a Barangay or Barrio. This means no Malls close to us and here most Malls have grocery stores in them.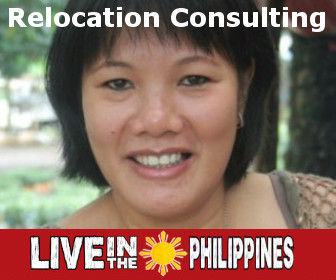 Our First Stop
When we need to buy food we start out in the open air Market. Now when I lived here almost 50 years ago, I did the food shopping on the US Navy base at a store like the US grocery store. The Open Air Market at that time placed the fish on Palm leaves on the ground or on wooden tables, same for meat and chicken without ice, dried fish and fruit, and vegetables in cardboard boxes.
The aroma was interesting to someone not used to it. And in my youth and background was afraid to try the food from there. Times have changed in many ways, cement tables with running water, ice (lots of ice for the fish and ice chests for meat), dried fish is placed on tables in stalls same for fruit and vegetables. Another big difference is no smell and the floors are clean at least in the Markets I have been in.
Buying Meat
After Kat has purchased what foods including rice and eggs that she needs for home, we head of to the meat store if the Market did not have the cuts we needed, all the time stopping to talk with friends and family that we see along the way. Once this is done we head to the grocery store to buy can goods, soap for washing clothes by hand, dish soap and other goodies, such as candy, cookies, crackers, juice, ice cream and if needed school supplies for YumYum (Kat's cousin's little boy, He and his mother live with us). CheChe helps Katleen clean the house, cook and do the wash. Then if needed off to Prince Town a new grocery store that opened a few years ago (like the Wal-Mart's in the US that sell food, clothes, pots and pans and stereo's, TVs and more.
Final Stops
From here we get in the car and if we need bread or baked goods we stop at 1 of many bakeries in the area. Is it time for a nap yet. And as we head for home Kat might stop to buy Beer and sodas if it is fiesta or a party coming up. Been quite a morning and this happens several times a week if not a day. But not done shopping yet, a phone call will get our bottled water delivered. And in the early morning and during the day street vendors selling fresh fish, Lechon Baboy (roast pig), ginamos (fish paste) and fruit and vegetables (homegrown) and Katleen or CheChe look it over and get what is needed or wanted.
We have a refrigerator and a chest freezer (Kat did not think we needed the freezer at first now uses it a lot).
Coming Up Next
Next time I will talk about shopping for food in the big cities like Cagayan de Oro or Butuan including the drive going there.