NEW articles daily! Subscribe below to receive daily updates with our new articles!

Planes, trains well sort of, buses, taxis, ferry, tricycles, motorcycle, jeepney, and private car, I got to sample it all.
In our family I am the OFW, so to speak since I am only there during my vacation time. However, due to hip revision surgery in April, I was able to spend the month of May in the Philippines instead of the usual shorter time. I combined business appointments with pleasure travel and time with the family. This is a slightly rambling series of observations. For those of you living in the Philippines, this will be familiar, but others may find it interesting.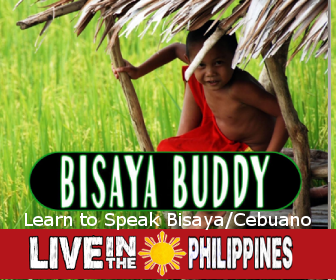 I booked a little late, so the cheapest airfare was with an airline that I had never used, Singapore Airline. I was in for a pleasant surprise. Once I left the affiliated airline and boarded the Singapore Airline plane, I was very pleased. The service in economy class was at least the equal to first class service that I had received on two other American flag airlines. Not space, but certainly the cabin crew service.
The downside that was no fault of the airlines, was long layovers in Singapore and Hong Kong. Singapore Airport is almost a destination in and of itself. They have shopping, shopping and did I mention shopping. Also, the butterfly garden and other non-shopping things to enjoy. Also, they had restrooms as clean as any I have experienced. If your layover is long enough, they have tours of Singapore arranged that are very interesting. The final thing of note is that they have USB outlets all over for charging of your electronic devices. The people mover is the train part of the subtitle.
I did some touristy things on my layover. I will say that Singapore is one of the cleanest places I have visited.
My parents were always the kind of people that would spend their vacation time traveling, often Dad would use his skills from his appliance repair business to help in other countries where friends were working. After their retirement due to his medical situation and then his death, Mom was always ready to travel at the drop of a hat if friends needed help.
She was a very organized person and had a set of suitcases and items ready that would allow her to go at a moment's notice. Starting when I was flying as a charter pilot, I copied her manner of being prepared. One of the things that especially served me well in the Philippines was the toilet paper on the checklist. I have modified her list for my needs, but those are the first items in my carry-on bag along with a change of underwear and a clean shirt.
A personal observation, I always assume that I am the guest in the country and on my arrival in Manila, we went to my brother and sister in law's apartment for a family event and stayed the weekend with them. It was a poor area in Taguig portion of Manila. When I realized the inconvenience that staying with them was causing, I was going to stay at a lodging a couple blocks away. They were almost offended that I would consider staying elsewhere. Knowing that I was sleeping in the bed while they slept on the floor was so uncomfortable for me, but Cres explained that it was what they wanted and would feel bad if we didn't stay. This portion from the airport to their home trip involved a private car, then a tricycle, and then walking the rest of the way.
After completing my business in Manila, Cres and I flew to Davao. That was my first time to fly Cebu Pacific and I was surprised that the landings were wheelbarrowed like I was used to when flying with a student pilot. On my return flight to Manila, the extra fee that I had paid in Manila for my luggage was not accepted. The clerk told me that it didn't apply to my type of ticket, so I had to repay for the extra weight. Then I was told that my luggage was overweight and I would have to take something out. I mentioned that some of my luggage was dried fish that I was bringing back for friends. Just take it out and carry it on with you. I said, "I will have 2 carry-on items."
"That ok, we don't count dried fish, that's a necessity." The same total weight but moved from the cargo hold to the cabin. I was confused but it made them happy.
My visit to Davao was for business and to evaluate locations for possible relocation when I am able to move there. Our current location is not suitable for doing my online business because the internet is absolutely unreliable and overloaded.
I had contacted a hotel that had been recommended to me, named We R Inn and verified that they had a room. I was having a problem with my credit card, so I just used cash and wasn't able to give them a deposit. I told them that our plane would not land until about midnight, so I didn't know what time we would get there. It was around 12:15 am when we walked into the lobby. I was greeted by, "Hello, you must be Mr. and Mrs. Miller?" They saw that I was using the cane, so one of the desk ladies went and got the guard to take our suitcases to our room. All in all, it was exactly what I was looking for; clean, safe, and inexpensive. The only downside was that the Wi-Fi was so slow I was not able to log in and check emails, but they assured me that this is being addressed.
While I was there, I spent an interesting morning visiting with our leader, Bob. I then did some shopping. While shopping, I got my picture taken with someone else. He was only about 1/4th of an inch thick, but I had a lot of fun with that picture on my phone while with the relatives. When I would flip past it, they thought I had met the real person.
The trip from Davao to Sindangan traveling by air would have required flying to Manila then an overnight layover and then a morning flight to Dipolog, then a bus ride of a couple hours to Sindangan.
We decided to take the bus and see much more of the Island than I would have otherwise, and a much closer view. The schedule showed a bus leaving the middle of the afternoon. We decided to check and there was one leaving in the morning.
Interesting fact. At the bus station, because the bags had airline tags on them showing that they had been processed by the airline, the military search was not needed. The bags that were not tagged with airline tags were required to be checked.
I was impressed with the good condition of the bus, nicely working air-conditioning, the fastest Wi-Fi I experienced while in the Philippines, and the onboard bathroom. Seat spacing was less, if possible than on the airline, but I was able to fit in there for the trip. It has three TV screens spaced throughout the length of the bus. The movies well let me say that I now know where the movies that are so embarrassingly bad end up, on a bus in the Philippines.
The bus stopped regularly at military checkpoints and at proper times at places to eat. I wonder if the food stops are connected to the bus line or to the bus driver? We had snacks and bottles of water to hold us between the food stops. So, food and drinks are not a problem on the bus.
I found that the terrain in the eastern part of Mindanao, west of Davao, to be very similar to that in Kentucky and Tennessee. The winding road was narrow and busy. The bus driver was in a hurry and subscribed to the concept that "He with the loudest horn has the right of way". Passing on blind curves, hanging the rear wheels partway off the edge of the road, were all part of his menu of driving skills. A couple times, I decided it was time to read my notes for the week ahead, so I couldn't see the close calls in the driving.
We passed through town after town, and I enjoyed seeing the various similarities between the towns as well as the differences. Each small-town bus stop had women with basketfuls of snacks balanced on their heads. Some were flat trays, others were baskets, and still, others were baskets with sides to allow even more to be carried. Some towns had very few personal cars or trucks, others had more, showing more prosperity.
During the night, the bus came to a stop with a number of other stopped vehicles. After a while, the bus shut off. It rapidly got muggy, so people started getting off the bus. I asked and found out that we were waiting on the ferry. It was 2:45 am and the ferry didn't start until 4:00 am. The snack bar and the snack vendors were kept busy. Finally, we saw the ferry approaching and finally docked. It rapidly filled up and the vehicles loaded the lower deck. A fairly short ride across the bay and we were back on the bus.
In Cagayan de Oro, we had to get off the bus that we had traveled from Davao and board a different bus to take us on to Sindangan. I believe its final destination was Zamboanga del Norte, but we got off in Sindangan. When we stopped to change buses, we were surrounded by a group of very enthusiastic men wanting our business. I wasn't sure if we were getting mugged or helped so I retained control of our suitcases while Cres negotiated. When she nodded that she had selected our helpers, I relinquished control and allowed them to show us to their vehicle.
I heard this type referred to as a jeepney or multi-cab, so I will let you decide what it might have been. While I was waiting, I noticed a posting on the side of the jeepney that stated, "Maximum 19 passengers," I got amused at that since the back where the benches were located were only about 6 ½' long. They loaded the luggage on the roof and Cres and I got in. Others got in and I thought to myself, "Well, let's go, we're full." The driver came to where I was sitting by the back door and motioned for me to get out. "No, I need to go, my stuff is there," and I pointed to the roof.
"Out, Out. You go soon." Cres talked to him and then explained that he wanted me to get out so that more people could get in. I wanted to see how that worked. I counted 9 people already onboard. He was loading and telling them to squeeze in tighter. Finally, he decided the inside was full, so the next 4 went on the roof, 3 standing on the bumper where my feet were sticking out since there was no room inside. Two more in the front with the driver and we had 19 passengers plus the driver. I would never have believed it!!
We continued across Mindanao without any excitement other than the stops at the usual stops to drop off and pick up people as well as stop at the food stops. I was thankful for that because not more than a few days later, the bus on that same route went off the road and landed on its side, causing the loss of 8 lives.
Upon arriving home, I continued to travel using a tricycle, motorcycle and walking. I think the record I saw in a tricycle was 12 and there were 8 in one I was traveling to town. I enjoyed the opportunity to see that much of the island up close instead of flying.