NEW articles daily! Subscribe below to receive daily updates with our new articles!

Getting a Philippines Business Visa
Temporary and Permanent Solution
I have owned a call center business in the Philippines since 2010.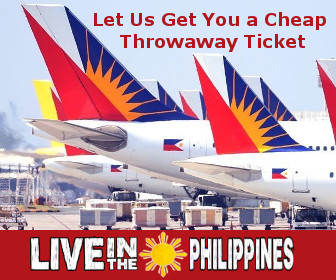 When I first came here, I did so on a Philippines business visa that I obtained through an online company. They took care of the processing for a $110 fee, I believe.
I am not married to a Filipina. Don't qualify for the balikBayan Visa. Certainly, don't have a fiance on the horizon. I can apply through my corporation for a work visa. I am in the process of doing that, but it takes a little bit longer with a lawyer.
Bureau of Immigration Crackdown
There has been a little bit of a crackdown on undesirables. Undesirables are foreigners who involve themselves in Filipino politics and foreigners that overstay their tourist visas and don't pay the proper fees. I have never been either.
I read recently about a foreigner named Randall Lee Parker that was arrested in Boracay. Parker was working while on a tourist visa. He did not have a Philippines Business Visa. Parker owned and operated a hotel. Mr. Parker ran the place himself which would surely require he be on a work visa.
Always get the right Visa
The bottom line is that if you visit, you should do what you came to do on your permit. If you want to earn pesos, you should have a work permit. If you want to operate a business, you should have a work permit or business permit, a Philippines Business Visa.
I am not working for a Filipino corporation. No peso wages. In the past, I invested several million pesos to set up my new call center and I wasn't working there. I was spending money, but it bothered me nevertheless that my work permit was taking time – the lawyer has said it takes a few months. My business permit had expired and I didn't want to do businesses on a tourist visa. I wanted a Philippines Business Visa.
I know that many do. For me, I am going to add immigration to things you pay what you're supposed to or even a little more to have done right. I don't think it's good to skimp on some things. Things like your accountant, your dentist or the doctor who does your kids circumcision.
Heading to Chicago
I had paid to go on a business trip to Chicago already for a meeting with clients and decided to go into the Philippine Consulate there and tell them about my situation. When I went into the immigration office here, I had no options at all other than wait for my processing and stay on the tourist visa. I told the Chicago Consulate about my situation. I told them that I was a businessman who had invested in a business in the Philippines. Also, hat I didn't draw any wages from the Philippines, but I had a business that brought money into the country. I told them I wanted to make sure I was legit.
Polite at the Philippine Consulate
They were very polite. They thanked me for giving jobs to Pinoys and recommended that I get a 9(a) multiple re-entry Philippines business visa in the meantime instead of a tourist visa. It was $90 for the year and I paid $10 more for a 2-day rush! The 9(a) is available for both personal and business and is good for 59 days (instead of entering visa-free for 30 days). It might save you money if you live in Chicago, San Francisco, Honolulu, New York, Washington DC, New Orleans or Guam. If you're going to stay the whole year for tourism, I am guessing you don't need the hassle and it may even cost you more since you will have to renew after the 59 days.
Philippines Business Visa Better and Cheaper
This visa factually is way cheaper for me than a tourist visa (Again, FOR ME – surely not most) as I leave the country every month and a half or so; and with this one, every time I enter, I am granted 59 days instead of 30. So for example, I have trips to Malaysia, Hong Kong & Thailand this year still – several are between 30 and 60 days. On the tourist visa, I would have spent an extra $130 or so just over the course of 4 months. I always find it frustrating when I have to pay $65 to renew for a few days when my trips are, say, 35 days long. Booking my trips around it is something I try, but it doesn't work out a lot of the time.
Inquired to get Philippines Business Visa in the Philippines
There may be better ways I could have done this. Again,  I tried to get my business visa in the Philippines and the Immigration Officer told me it was not an option. If someone has had luck doing it once you have arrived, I would love to hear about it, but what they told me is you basically can't change the purpose of your trip once you arrive. So you can't arrive on a tourist visa and then switch it.
The rule states: "Any foreign national wishing to work in the Philippines must obtain a valid work visa, called the 9(G) visa. This should be arranged before starting employment in the country. A 9(G) visa allows foreigners to enter the Philippines to engage in a lawful occupation."
I don't work in the Philippines
Although I don't "work" in the Philippines. I invested in a business here and I have others that manage it. I feel more comfortable being on a business-oriented visa. It's worth it for me to spend a week in the states and process this until my 9(G) is ready.
I am not a lawyer, a Filipino Law Specialist of any kind or an Immigration Consultant. This is all my own research and I am sharing my ideas. I am always super open to hearing better ways to do things than what I have figured out!
Input and Discussion is always Welcome
When I wrote my article last month about my trip to renew my passport, someone mentioned I could have done it through the mail. Because I was traveling in less than a month, that was not an option for me in talking to the American Embassy, but stuff like that is very good to know and helpful for others.
Bob put this site together so people who love the Philippines and embrace its culture can all share in this experience together so all feedback is always appreciated!