NEW articles daily! Subscribe below to receive daily updates with our new articles!

Hello all!! It's been long enough since I arrived that I realized I need to get a Philippine drivers license.  They don't allow you to drive on your Foreign Drivers License forever you know!  So, how long do they let you drive?  That varies depending on who you talk to.  But the general consensus is two months.  Well, I was already over that.  I thought it was three months.  So… off to the LTO(Land Transportation Office) to get a license.  I was told it was simple and easy.  I was told it would take forever.  Simple and easy it was.  Take forever it did!!
My brother-in-law Chad knows a guy who knows a guy. Isn't that how it is here?  So, he knows someone that works at the LTO, or does something with them.  What he does I don't really know.  But he is familiar with the process and was willing to help me out for free simply because he was friends with my brother-in-law.  I will pause here briefly to give a HUGE thanks to my brother-in-law who has helped me IMMENSELY since my arrival.  He will never read this, but I still want to give him props.  That's a Detroit/prison lingo for… thanks bro! 🙂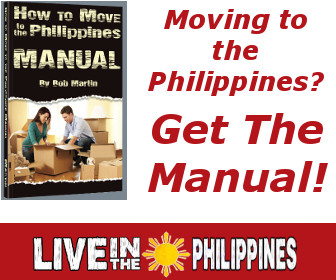 So, Raymond, my new friend has to help me make the process easy to get a license. He is walking me through the process of getting my license.  Step one – walk past the NBI(National Bureau of Investigation) where about 1,000 people are waiting for their background checks so they can get jobs locally and abroad.  Step two – Get in line to get an application.  Wait, he just cut line and got me an application from someone he knows.  Nice!!  I like this guy already.  Step three – Fill out application.  Step four – wait in line to give application to guys at the front door.  Step five – go to the next building to get an eye exam and blood pressure check.  WHAT?  Yes, different building.  Ok.  Now, why am I paying these guys to do this?  Oh… because I am not in the U.S. any more Toto!  Yes, that was a Wizard of Oz reference.  And no… nobody here has ever seen that movie.  Movie references here make no sense to Filipinos, especially OLD movie references like the classic Wizard of Oz.  I sometimes do it just for fun.  LOL.  Ok, I'm my mother and now I've ventured off topic.  let's get this show back onto the road.  Step… where was I… step six – Back to the same guys at the front door to give them my exam results.  Step seven – wait for my name to be called so I can get my picture taken and my digital signature from WINDOW 1.  Step eight – Wait for my name to be called so I can go pay at window 4.  Major pause here.  There seems to be a problem with my application.  Sir, you can't get your license to drive a car AND a motorcycle at the same time.  What?  Why?  Well, it's a new license application and not a renewal so you will have to come back on a different day.  Wow.  Ok.  I don't want to piss anyone off.  So, I keep my mouth shut and nod.  I wait patiently some more for them to call me to window three.  Wait… don't say it!!!  But wait, what about window two and window three?  Oh man.. you said it!!  I thought it too.  Well, to my horror, I was called to window three.  Why?  Apparently they wanted to take my picture and get my digital signature again.  Don't ask me why.  Maybe it had to do with the request to get a license with restrictions 1 AND 2.  1 is to be allowed to ride motorcycle.  2 is for vehicles up to 4,900kgs… if memory serves me right.  I think they picture got lost in the digital world during that brief moment when they were asking which mode of transportation I preferred.  Well, since I own only a van at this time, I think driving it legally would be nice.  After window three, I wait AGAIN for window four.  Paying for the joy of driving.  Called to window four, the cashier asks me if I can find someone for her friend and coworker.  I quickly tell her through the tiny hole in the glass that I have a friend that is interested in meeting a lady from the Philippines.  I am quickly invited INSIDE to talk with the single lady and get her information.  LOL.  Not only do I now get to sit down in a nice comfortable chair, but the side of the glass where the workers sit is air conditioned!!!  Not so much where I was before that simple question.  Now, I wait for my license in air conditioning and chat with my new friend, and possible chat mate for my buddy in the U.S.
Step… oh, I lost count. Eight?  Receive my license.  I'm ready to go.  License in hand.  Email address for someone my buddy can chat with and get to know.  And I'm out the door.
But wait. I'm not done.  Remember I don't have my motorcycle endorsement yet.  I return to the office a week later and apply for restriction code 1.  I'm asked if I know how to ride a motorcycle.  To which, I answer yes.  I am whisked away outside, where they ask me to show them in the parking lot.  They ask where my motorcycle is.  I don't own one.  Apparently, I should have brought one with me.  Maybe in my pocket?  Anyway, the man asking the questions is nice enough to lend me his, while offering words of encouragement… "please be careful"!!!  LOL.  He was scared.  You should have seen the look on his face.  This is one huge kano on a TINY little "motorcycle" we would call a scooter in the U.S.  They told me to ride to the other side of the parking lot, turn around, and come back.  The parking lot is only about 35 feet.  I didn't even get out of first gear!  I turned around, drove back, and had about thirty people saying OPS!!!! (pronounced opes) which means STOP!!!!  I don't think they had faith in me at all.
Back into the LTO to a little room where I paid for the luxury of having my motorcycle skills checked, and then off to windows 1, 4, and five) License?  No.  The machine is broken, so I'd have to return in one more week to actually receive the license.  The receipt for the license served as my license until then.
Week three… license in hand. I liked the first picture better, but I guess I was not destined to be happy with my Philippine drivers license pic.  When are we ever satisfied without license pic?  It is the typical DMV(Secretary of State in Michigan) pic.  I look tired of being there and didn't want my pic taken.  Truer words could not have been spoken.
But hey… that's life in the world of getting a drivers license ANYWHERE.
Until next time paalam, ingat, and God bless.