NEW articles daily! Subscribe below to receive daily updates with our new articles!

I am not a big beach bum type person, but I do enjoy going on occasion to a beach. The things I look for in a beach trip are as follows: sand and sea, scenery, swimming and shelter.
The purpose of this article is to compare my experiences at the beach in the Philippines to my experiences in the USA.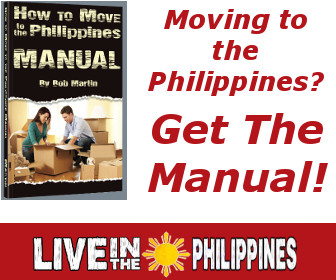 I am going to compare Dumaluan Beach, Bohol to Myrtle Beach, South Carolina because I have been to both places.
Sand & Sea
The amount of sand at Myrtle Beach is a lot greater than the amount of sand at Dumaluan Beach. The white sand at Myrtle Beach is hotter and sandals a necessity. At Myrtle Beach 3 to 5 feet waves continually pound the beach making the sand very fine. At Dumaluan Beach the wave height is about 1 inch so the sand as a result is much coarser. Some people like the tranquility of calm sea; others like the energy of the pounding waves. I personally like the energy of the waves and I also enjoy trying to body surf which is not possible with 1 inch waves so for me I prefer Myrtle Beach for sand & sea.
Scenery (Natural)
One of the most beautiful and scenic places I have been is Dumaluan Beach with its white sand beach, crystal clear water, lush vegetation and view of several green mountains meeting the bright blue sea. Myrtle Beach on the other hand has dark green water that crashes into an expanse of white sand and then there are high rise hotels. I prefer Dumaluan Beach by a long shot for natural beauty.
Scenery (Human)
This may be a touchy subject for me an ecstatically happily married man. My roving eye sometimes gets me in trouble and tampo time which is no fun. I do not feel like a critique of beaches would be complete without bringing up the view of ladies in swimwear. The Philippines has some of the most beautiful women in the world, but the beach is not the place to go to see them in my opinion based on my experience. Now on my last visit my wife was trying on swimsuits at a department store and my eyes were getting a true treat not only when my wife emerged in her swimsuits for my opinion on them, but while she was changing the young lady working the fitting room was one of the most attractive ladies I have ever seen. She stood a little less than 5 feet with dark soulful ebony eyes set in the face of an angel. She had long straight jet black hair that went the entire length of her back. The store uniform she was wearing did not hide here petite figure. If you want to see beautiful women like I described then go to the department store, the grocery store, the supermarket, Jollibee's these businesses seem to only hire attractive young ladies, but skip the beach. If you simply must see a sexy Filipina wearing an itsy bitty teeny weenie yellow polka dot bikini that she wore for the first time today, then you probably should go to a bar that specializes in offering that sight for a price, of course. Myrtle Beach has women of all races colors and shapes and sizes wearing swimwear that reveals what God or Mother Nature bestowed upon them. I love the variety and I see beauty in the variety so for human scenery Myrtle Beach wins.
Swimming
Actually swimming at Myrtle Beach and at Dumaluan Beach is challenging for different reasons. At Myrtle Beach you have to contend with the waves and the water is so dark you can't see anything under the sea. At Dumaluan Beach the water is crystal clear so you can see everything to the bottom the problem is a lot of the time what you see is corral, sharp rocks, sea weed and 1 foot diameter starfish with sharp spikes on top of them. The water level goes up slowly so you end up more wadding than swimming. Seems to me if you actually want to swim it is better to do it in a pool. I am calling swimming a tie between the two beaches, but if you are into snorkeling or scuba diving I am sure it is more fun in the Philippines!
Shelter
For me shelter from the sun at Myrtle Beach is an umbrella or a portable tent. Neither of these things is appealing to me due to cramptness and the lack of protection from windblown sand. At Dumaluan Beach, you can rent a beach cottage which is a sheltered picnic table with benches on both sides. The beach cottages are under a stand of tropical trees a very short distance from the beach which gives you a good cooling sea breeze without the blowing sand. There is plenty of room to eat drink and relax. For me Dumaluan Beach offers a huge advantage in the shelter area.
I completely confess that I am not a sophisticated man of the world so I am hoping to get feedback on the topic of beaches anywhere in the whole wide world from some of the readers that have more experience than me. I compared two beaches in this article that offer a dramatically different experience to me and in my final analysis have come to the conclusion that even though the experiences are quite different my overall level of enjoyment was about the same. So I ask the question to you dear reader, which do you prefer visiting Filipino or USA beaches?