NEW articles daily! Subscribe below to receive daily updates with our new articles!

The other day I was at SM City here in Davao and saw something that got me thinking. It was not something new, something I had seen before in other places, but it sparked a thought in my mind.
I was walking around the mall and saw that there was a new (to me) business on the second floor. It was an S&R food-service place.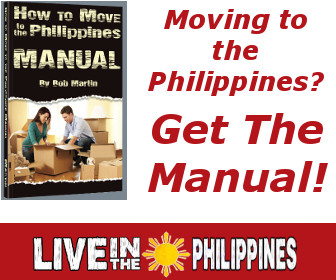 S&R is kind of the Philippine equivalent of Costco. They have been operating in the Philippines for years and opened a store in Davao City around five years ago. Many years ago, Costco had a partial ownership in S&R, but they sold off their percentage a long time ago, and as far as I know, it is now a fully own Filipino company. They still have an association with Costco, in that they carry the same merchandise, even the Costco private label, Kirkland Signature products are available at S&R.
Well, in addition to the product selection, the style of the stores, and such, they have another big similarity with Costco. They have a food-service area. You could buy things like pizza, churros, hot dogs (not the bright red nuclear-option hot dogs), hamburgers, basically the same food menu that Costco has in the United States. Frankly, the first time that I walked into an S&R store, I felt like I was stepping back in time and had entered a Costco store in the United States. I say stepping back in time because it had been so many years since I had been at a Costco store.
Well, about a year and a half ago, for the first time, I saw in a local mall that S&R had opened a food-service outlet at the mall. Anybody could buy, but if you had a membership, you would get a 5% discount. But, even non- S&R members could go in order food and enjoy their meal. I never thought too much about it. But, these S&R food-service outlets are now in every major mall in Davao City!
When I was in SM the other day, I was shocked at how large of an outlet they had there. One thing that did not shock me, though, was how full of customers it was. Every one of these S&R food outlets is always chock-full of customers.
It got me thinking. I'll bet you that these food-service outlets really drive many people to sign up for a membership at S&R! Most people I talked to love the food at S&R food-service. Personally, it doesn't excite me. Much of what they serve are things that I don't eat anyway. But, almost everybody I talk to raves about the food there. With all of these nonmembers being able to try out I am sure that they must pick up new memberships due to that.
Back when I lived in the states, Costco was not doing anything like this at all. I did some web searching this morning, and could not find any information on the Internet about Costco doing this either. For readers, perhaps you can fill me in, does Costco have their food-service outlets in non-Costco locations? If not, I feel that this would be an avenue of great growth for them. Interesting that a Filipino company would (I suppose) come up with this fantastic idea to grow the business. Even if they are not picking up a ton of new memberships, the volume of business at they are doing in these food outlets is huge. I have talked to other ex-pats around the Philippines, and S&R seems to have these type of outlets all around the country now.
Anyway, as is something a little different, something that I do not believe membership stores have outside the Philippines. If you know differently, please let me know. As I thought about this, I just felt that it was a fantastic idea, sort of outside the box as well.