NEW articles daily! Subscribe below to receive daily updates with our new articles!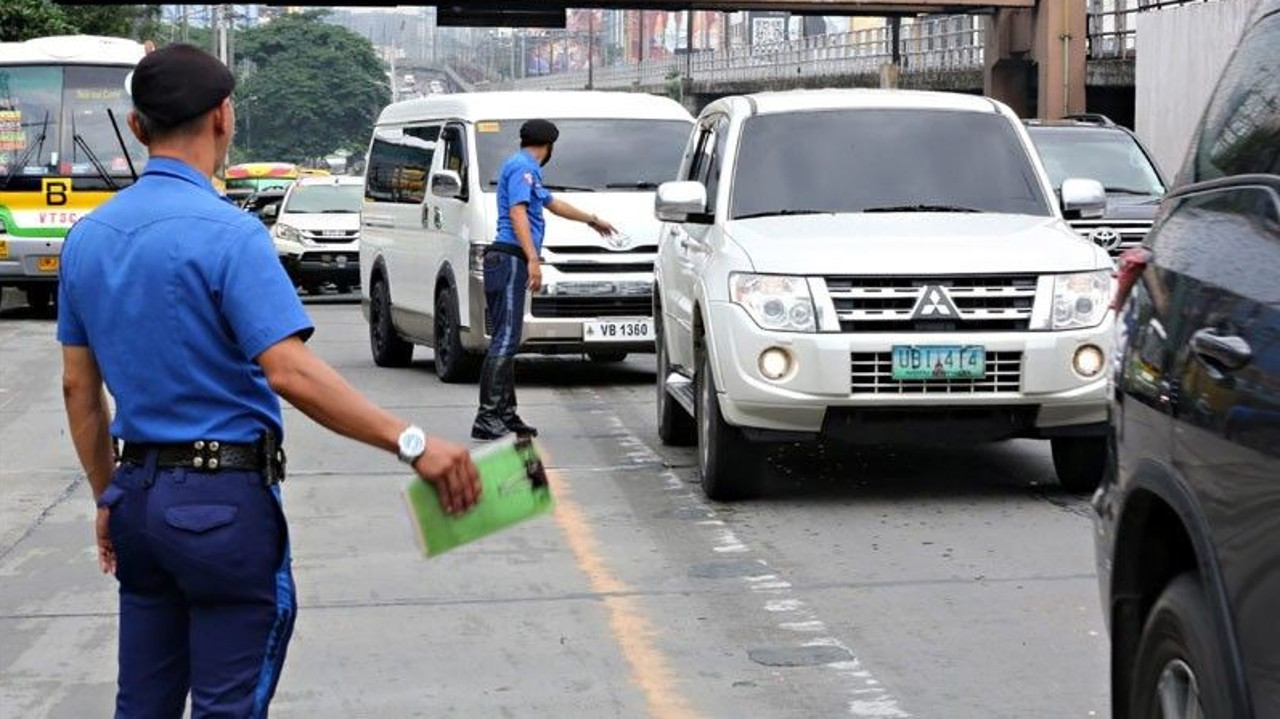 How does the old saying go? "Pride comes before a fall". Better believe it! Let me explain.
I like driving, but currently cannot get a Philippines driving license, so my partner does all the driving these days. I do miss driving a bit, but given the traffic conditions and local driving culture here, I'm mostly happy relaxing in the passenger seat. Nevertheless, I pride myself that I've always been a cautious driver. At least, that's how I like to think of myself now. OK, when I was younger, maybe not so much, but careful enough. Well, mostly. Putting the Philippines on hold for a moment, back in the UK……..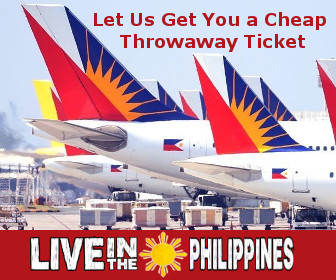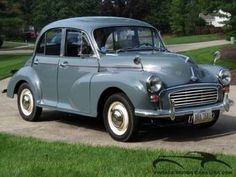 It was 1965 and I was only 15. My dad started teaching me to drive, letting me learn down country lanes, even though I was 2 years too young in those days. We had an old Morris Minor, and amongst other things, dad had to coach me how to double-declutch (younger readers may need to Google that one).
Driving down those lanes was a joyful experience, and was the foundation of my lifetime love of driving. My dad was a careful driver too, always insisting I followed the rules of the road, and never break the law. (Yeh I know, he let me take the wheel when I was only 15. I was a big lad).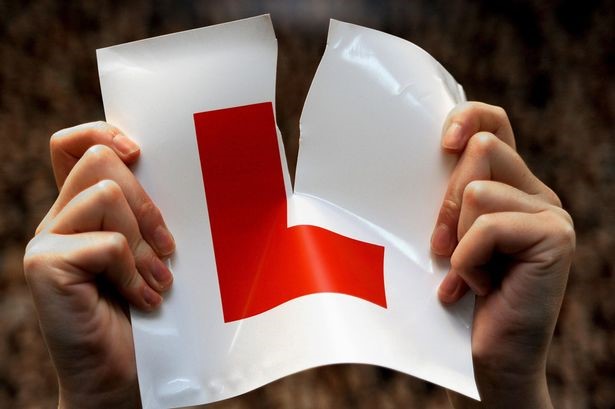 At 17 I got my provisional driving license and just after my 18th birthday, I passed my driving test with honors!! (Well, I passed it on the second attempt, but don't let that spoil the story). I was finally a legal driver. The world was my oyster and the open road beckoned. And I have to admit speed was fun. Exciting. Exhilarating. Especially on those new multi-lane motorways. But I was always careful, always cautious. And I was proud of my prowess as a driver with a clean license and unblemished record. The arrogance of youth!
Oops!
And then it happened. I had my first accident. Not on the motorway and thankfully not at speed, but on the street outside my house driving at 10mph. A momentary distraction and I collided with another car. Minor damage to both vehicles, major damage to my pride. But no big deal right? Wrong. The car I'd hit was no ordinary car. It was a police patrol car. 'Oops'!Three uniforms glared at me from inside the car. 'Oops' suddenly seemed inadequate. Still, nobody was hurt, and just a small dent to the patrol car fender. It could have been worse.
And then it happened. It was worse. 'Oh dear'!Two police officers got out of the front of the patrol car, and a third alighted from the back. He was also in uniform but it was very different. More fancy, more official, more intimidating. It turned out I had just hit a police patrol car whose backseat passenger was the city's Chief of Police. 'Oh, dear' suddenly seemed inadequate. Now, in the UK, you are instructed by your insurer to never admit liability at the scene of an accident, even though you think it's your fault. But I'd just hit and damaged a police car. The Chief of Police was glowering at me. I was doomed. So only one way out, and the insurance company is damned! "Sorry officers, it was entirely my fault". Ah well, that should take the heat off, and at least I was driving lawfully – licensed and insured. 'Everything will be fine now'!
And then it happened.
"Sir, do you realize your road tax is expired".
The phrase 'Everything will be fine now' wasn't just inadequate, it was worthless.
I was toast. Not my finest hour.
This is a true story (other than the handcuffs!)
Back in the Philippines
So what can this possibly have to do with Life in the Philippines? Well, last month my partner and I were shopping in downtown Davao. As usual, he was driving, and on the way home, he suddenly remembered he needed medicines for a cough and cold he was suffering. We pulled in near a pharmacy and I got out to buy the meds. Job done we set off again. 500 meters up the road we took a left turn – almost home. Ahead we saw several LTO officers checking vehicles, but nothing unusual. It's a common spot for a checkpoint but we never get stopped. Never ever. We're confident we won't be pulled over.
We were motioned to pull over. "Must be a routine document check," I said. No worries, we'd just re-registered our car two weeks prior, so had all the necessary paperwork. I still couldn't think why we've been stopped though – we have the 2018 sticker clearly displayed on our windshield. You guessed it, it wasn't a routine check.
"Sir, do you realize it's a violation for your passenger not to be wearing a seatbelt?" WHAT! I was speechless. I always wear a seatbelt without fail. It's automatic to me when I get into a car; I just don't feel right without one. I mean, it wasn't until 1983 that seatbelts became compulsory in law for drivers and front seat passengers, but I was wearing mine voluntarily long before then. As I said, I pride myself on being a safe driver (or passenger!). Yet here I was, caught red-handed, beltless. Images of that grim and severe Chief of Police flashed in front of me. I watched in embarrassed dismay as the ticket was being written out, and I cringed when my partner's driving license disappeared into the officer's pouch. After all, my beltless state was officially the driver's, fault. I sat there quietly whilst a conversation in Visayan ensued, but I understood enough to know that to retrieve the license, the penalty would have to be paid within 3 days. And a trip to the LTO office is not exactly a walk in the park.
Consequences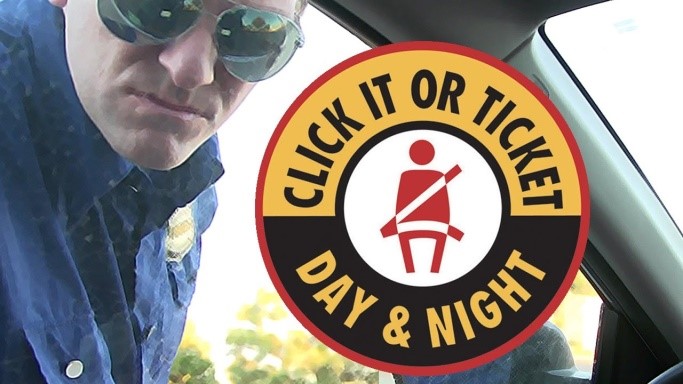 Currently, the fine for the seatbelt violation is ₱1,000 for a first offense. (Bob Martin actually wrote a blog in 2008 entitled 'It happened in the Philippines?' when the fine was just ₱350). But it's not just the money, it's the inconvenience. My partner went the next day to get it over and done with, and as parking near the LTO is all but impossible he went by jeepney. 3 hours later he returned, "sans license". The license hadn't worked its way through the system yet and wasn't available. A second 3-hour trip the next day was required and this proved more fruitful. The ₱1,000 fine turned out to be ₱1,170, but this was compounded by the 6 hours of return trips and queuing in the LTO main office. (Queuing in the LTO office is one of life's lesser pleasures). Add to that my personal mortification at causing all this fuss, and the consequences mount up. So, after more than 50 years of driving, and hundreds of thousands of miles at the wheel, I was finally caught out not wearing a seat belt for 500 meters, riding as a passenger. Sigh.
I take some consolation from the fact that the seatbelt penalty we had to pay (₱1,000) was only a fraction of the fine for the same offense in the UK (£100 or ±₱7,000). Strangely enough, the fine for allowing a child below 6 to ride on the front seat here is also ₱1,000, yet this will incur fines of ₱35,000 in the UK!
I also take comfort from the fact that the seatbelt law is the single most violated traffic rule in the Philippines, so I'm in good company! And yet the rule isn't enforced so much. Last year the government only collected ₱80 million nationwide for seatbelt violations.
Lessons Learned
Obviously, 'Belt Up'! I'm sure no one is in doubt that wearing a seatbelt at all times makes sense. I guess it might be tempting to not wear one when you're just popping out to the nearby 7-Eleven for a liter of milk, or San Mig if you prefer (I prefer). But a collision at speeds as low as 5-10 mph can cause whiplash injury to the neck. That's why I always wear my belt.
(Note to self: enough with the pride nonsense – you just got caught not wearing your belt).
Safety aside, it's just not worth risking the inconvenience of having to go through the process of recovering your license, and the discomfiture of a day trip to the LTO.
If you do get a violation for any reason and they confiscate your license, don't go to the LTO the next day!!
Don't collide with a police patrol car carrying the Chief of Police as a passenger.
Happy Driving. Have a safe day!