NEW articles daily! Subscribe below to receive daily updates with our new articles!

Most all of us are familiar with an old chant – "Rain, rain, go away.  Come again another day."  Sometimes, precipitation can help those needing it, and sometimes, it can spoil the best of planned endeavors.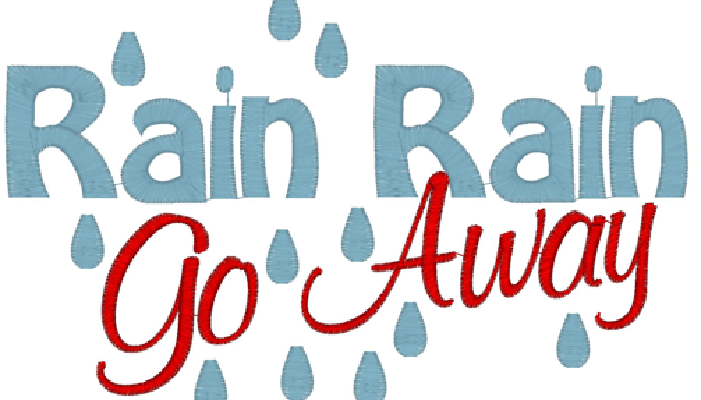 Please don't get me wrong, dear readers.  I fully enjoy the rainy season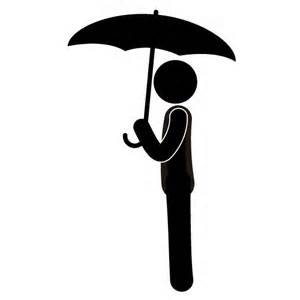 back home in Pasuquin.  I actually miss it.  It is one of the major elements needed for a successful rice harvest, not to mention the other crops grown in the province.  Without it, or with a delay in its appearance, farmers take a big hit, and consumers are treated to higher prices and low levels of supply.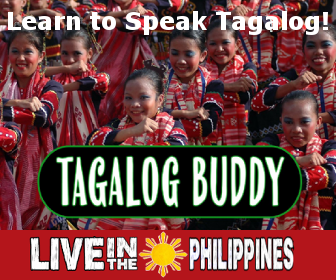 I would say that my "trying moments" with rain all occur while I'm back in the States on my "vacation from my vacation."  For me, that's a big plus for rationalizing the annual returns to the Philippines.  I'd rather be in the sun of that home, than the testy weather of this one.
IT'S RAINING (AGAIN) 
The annual trek back to be with family and friends in the States has been a bit dismal this year.  While I often joke around and say that the timing of my rotation between the two countries is, more or less, based on the weather; this year is truly putting the lie to the joke.
I spend the beautiful, sunny days in the Philippines while the States suffer the ravages of Winter; then, when rainy season starts, I head for the beautiful, sunny days of Summer in the U.S.  That way, I stay dry while I follow the sun.
Were it only true!  This year is providing that the only truth in that sentiment is that it is all in jest – just a poor attempt at humor.
Asawa ko (Baket ko) [my Wife] and I have been back here on this side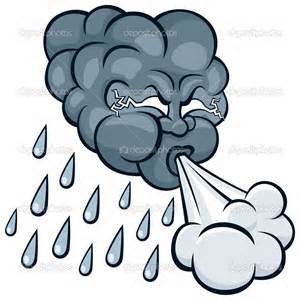 of the pond for about a month and a half now, and the "beautiful, sunny days" we've enjoyed so far can be counted on one and a half hands.  The "April Showers" that allegedly "bring May Flowers" continue their agricultural efforts.  What flower blossoms that do appear give up their strength after a day or two and drop from the branch.
Another poor attempt at humor:  We love the rainy season in Pasuquin so much that we brought it with us.
It's not the stormy weather that tropical depressions provide – though the remnants of a tropical storm/depression did pass through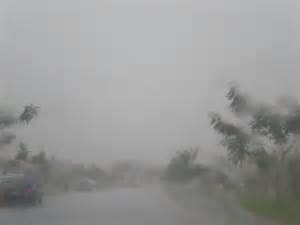 the other week – but it's more like the continuous monsoon rains that we endure.  A constant drizzling of rain with intensities varying from the light, annoying dampness to the "break out the buckets" downpours. Toss in a few thunderstorms accompanied by high winds, and it's as if we indeed did bring rainy season with us.
THE WORLD INDOORS 
Keeping children busy on rainy days has plagued parents for most of the "Industrial Age" forward.  It's not that easy at the other end of life's cycle, either. To a retiree, being kept indoors because of the weather is anathema.
Now that time has finally become available for all of those outdoor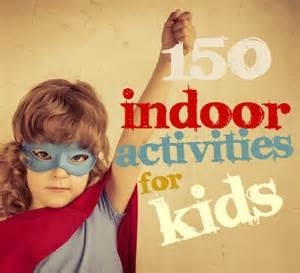 activities deferred from "working years" to the "retirement years," being "stuck inside" will make the kindest of old geezers act like a petulant three-year old.  The child can rely on the parent to come through with mild entertainment. The retiree?  Nobody's home, in that department.
So it's, "Retiree, entertain thyself. "
RETIREE ENTERTAINMENT
For my better half and myself, there are things we can do to amuse ourselves, and almost all of them are costly.  Here are some rainy day activities that we, two old geezers, find ourselves "enjoying (?)":
"Filling the Box" – What better way to enjoy the day than shopping for all of the niceties we pine for in Pasuquin, purchasing them in bulk, then spending the rest of the day (or week) crushing them all to fit in a Balikbayan Box?  Making sure that the supply we send home (while we're still in the States) will sufficiently meet the demands we develop back home is like a jigsaw puzzle combined with a guessing game.  The winner, by the way, is the geezer whose wallet or purse suffers the least damage.  (I'm not very good playing this game.)
"Playing 'Tink-Tink'" – That's the sound that a slot machine makes when you try your luck, and that's how we refer to it.  We don't "gamble" – it's a sure thing that "the house" will win at this geezer game.  We go and pay the price for amusing ourselves with the random nature of spinning reels and see how long we can make an initial investment play out.  It's not all an expense, though. We've discovered that if you walk away after a "win" that is five or more times the amount paid to take a spin, it's best to walk away and try some other slot after a ten or fifteen minute cool down break. There's no guarantee that this works all of the time for all players, but it does increase the time we can use to amuse ourselves.   I will admit that I enjoy the "Luck of the Irish" on most forays to the casino, however.  That's how I can continue playing activity #1.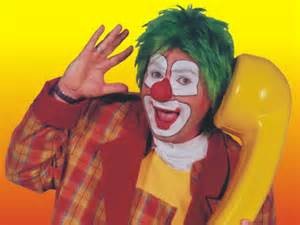 There are other "adult indoor activities" that we participate in, but it's just not like being in the great outdoors on a sunny day, playing a round of golf or hiking down nature paths, or ………  Better stop there before life takes another turn down Dismal Street.