NEW articles daily! Subscribe below to receive daily updates with our new articles!

It's Friday already – the first one of Lent.  For us, that means clam chowder and tuna fish sandwiches rule the menu today.  Oh, we could easily grill up some choice steaks, get some chicken to go, or even "nuke" some hotdogs in the microwave if we wanted.  They're all there in the refrigerator or freezer.  It's all about choice, though, and we've made ours.  After all, Friday and fish both begin with the letter "F" and that's a good omen.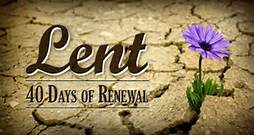 Lent is the pre-Easter work-up for those of us who believe.  Among other changes to daily routine, Lent brings opportunities to fast (another "F" word), to give alms (more so than normal), to do good things in place of favorite things, and to reflect on life as we've lived it with a desire to improve our methods of living.  Nothing really mandatory here – as I said, it's all about choice.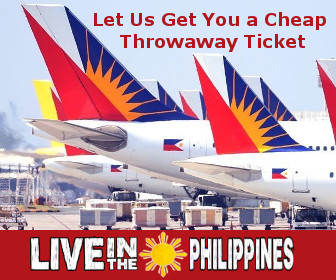 I must admit right up front that, for me, that choice thing – and the options that are available to me – make this time of the season very difficult.  Let's face it.  I live in paradise, surrounded by family, friends and others with whom I share and receive love.  I'm not one who needs much to get along in life, so there's not that much to do without or to "give up for Lent."  Trying to help others is more routine than not; so is trying to do good works.  But, am I living a good life?   To me, that's someone else's call.
IT'S ABOUT FISH? 
No, not really.  Or is it?  Here in paradise, fish could be considered a staple for nourishment and enjoyment.  The varieties are near endless, only to be outdone by availability.  Too, the local culture has numerous ways to make even the blandest, most common denizen of the deep a tasty treat that's irresistible.  So, when it comes to fish, this "mackerel snapper" could just eat it up without a second thought.
Back in the States where my children live, there is a selection available but not like here.  There, factors like freshness and availability play a much greater role in answering "What's for dinner?"  The joy of a good meal involving fish is dampened by things like, "Is it 'in season'?" or "Is it fresh?" or even "How do I cook that?"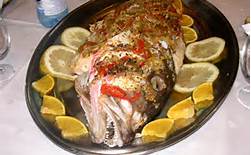 Even in restaurants, being in season and available, and how it's cooked can throw cold water on an otherwise enjoyable mood.
Guess I don't need to mention where in the States is "back there."  In reality, it could be anywhere back there.  Of course, if you're willing to pay top dollar for a nickel's worth of your fave at a place that will prepare it anyway you want it, then you can make out okay if you're near the coast.  Landlocked?  The price of enjoyment skyrockets.  But, for us penny-pinching commoners, it's usually a choice of the local freshwater fillet, either battered and deep-fried or "almond crusted, lovingly prepared with the chef's own secret combination of herbs and spices."
So, being in paradise, where the Stateside delicacies are everyday fare, there's not much room for meaningful change in cuisine when it comes to fish.
IT'S ABOUT THE BENJAMINS? 
Lord, I hope not.  I can't really hold on to the ones I have.  There's always a relative or a friend or an acquaintance or a family down the street or someone who's in need of a "little help."  "Loans" are part of the game when you're a foreigner living in a big house in a bucolic province.  And loan forgiveness – partial or in full – is just another game move.  Then, there's always another reason for opening up that empty purse.
Deaths in the family or neighborhood or barangay; births and birthdays;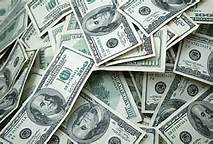 school first days and graduations; going off to college; wanting to come home from college; weddings; anniversaries of weddings; anniversaries of deaths; anniversaries of anything worth celebrating; first tooth; first step; first pair of long pants; needing help with the agent's fees for getting that OFW position in the Middle East; needing help in paying off the balance of agent's fees owed when that OFW position doesn't work out; illnesses of all kinds affecting all ages at all times; you get the picture. I haven't even scratched the surface.
But don't get the wrong impression.  This doesn't bother me in the least – it's all part of paradise's entrance fee and annual registration.  If there was an issue, it would be focused on how to lessen the number that, during temporary deficit balances, have to be turned away.  No, I'm not foolish with money.  I'm more frugal than free.  I have to watch the pennies so that I'll still have dollars available when needed.
Could I use more?  Who couldn't?  Yes, if possible, I could find good homes for stray currency.  Until its available, though, there's not much room for meaningful change here.
IT'S ABOUT REFLECTION
Reflection.  Bingo!  There's always room for meaningful change in the ways we live our lives, and reflection is one way to find those changes and implement them to effect positive results.  No, I'm not talking about lighting up a couple of sticks of incense, sitting in a yoga-like position, and letting out a deep, long, "Uuuummmmmmmmmmm" while trying to think good thoughts.  To me, reflection is more like having a good, frank and honest conversation with yourself, discussing everything that comes up, and making suggestions on how to make the effects of those "somethings" positive and meaningful.
Problems won't have immediate resolution; troubles won't instantly disappear; roses will still have their thorns – reflection isn't really about the what as much as it is about the how.  And, of course,
the results you come up with – those great or near-great plans – will need to be tested by that old standby, "trial and error."  How the plans work or don't work is fodder for the next bit of reflection.
There's no set time or schedule for reflection.  A clock doesn't have to be obeyed when it comes to serious introspection.  It can take a couple of minutes or a couple of hours.  Nor, does location much matter.  It can be performed in private, in public, in the dark or in the light; here, there, anywhere you choose or anywhere it just happens.  The only real guidance for reflection is that, when it does happen, make sure it's worth happening.  Don't kid yourself or don't fancy yourself with a reverent show for others' sake.  They'll sense that they are an audience quicker than you can say, "Uuuummmmmmmmm."
Well, that's enough reflection for now.  I'll have to go out and try a few new things and see it they're better than the old things meant to be replaced.  Lent is 40 days long.  My last reflection for this session:  Is that really long enough?