NEW articles daily! Subscribe below to receive daily updates with our new articles!

Luke Tynan is LIving in the Philippines
Living in the Philippines has been a great move for us!
Five years ago this coming August, my wife, Katleen and I decided to try living in the Philippines and moved to Northern Mindanao to live right after I retired. We moved back to her hometown and had already built our home the year before. In the last 5 years, I have been relaxing. We had had so many wonderful adventures, traveling here and there.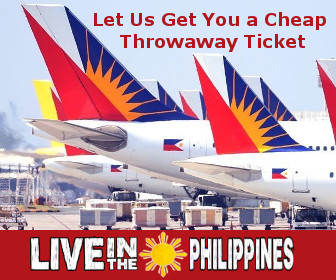 Travels in the Philippines
We drove from our home down to Davao City twice. Both times to see the Eagle Research and Nature Center. That place is a must see place. There are also other points of interest. Plus on my last visit, I was able to meet and talk with Bob Martin face to face over coffee. It was a great visit and trip.
Family: Here and Back Home
My friends and family back in the US worry about me living in the Philippines and I try to explain to them it is safe here, in fact, I feel safer here than in many parts of US and California, plus my friends and family here look after me, making sure I do not overextend myself or work up a sweat. LOL. I am not even allowed to wash dishes if family is around and they do not want me to cook food either (but then maybe that is for their self-protection). But I still putter around with my BarBQ. And again I do not have stars in my eyes. Each and every place in the world has its dangers and hazards to look out for. Just be aware.
How I find Living in the Philippines
I have found living in the Philippines to be a huge change from my life in California. I thought I knew the Islands and the people here as I had been living in the Philippines for 3 years back in late 1970-early 1973. Tut, I was so wrong, in so many ways. Kat and I were married in 2008. She joined me by way of a fiancée visa. We were married in my hometown of Sonora, Ca. Being part of a family here is like going back in time in States all the way back into the 1800's.
Here the entire family visits and parties together. It feels good to be out and about and have family and friends all around talking with them almost every day. Life here is different but wonderful in so many ways. Here it is green year round, the palm trees dance in the breeze and in the evening it is restful to watch them dance. The lightning storms are wonderful to see and hear as the thunder crashes around you.
I know I have rambled a lot on this my first attempt at writing for Bob. But I thought this might be a good way to introduce myself to everyone. And yes I have an Irish background and love to talk, My wife says I always talk too much. Hehehehe
Are you Planning a Visit or Move?
A word to the wise if you are planning a trip here or to move here, beware it is different than where you live. Plan your trip carefully, take your time, maybe even talk to some of us that live here. If you have an open mind to the beauty of Nature and the Sea, new foods (fruits, Vegs and fish and meats) prepared in different ways, you want to live a simpler life (slower/less stress), either as a short-term getaway or full-time move. Join us.
Luke