NEW articles daily! Subscribe below to receive daily updates with our new articles!

There are two types of inquiries that are perhaps the most common here on LiP: Requests for job assistance or questions about cost of living. With cost of living, it is a difficult, if not impossible, question to answer. Everyone has their own concept of whether a price is good or not. Everyone has a different level that they deem "affordable" or "reasonable". We all have different income and budgets. For instance, Rebecca and I live fairly modestly. Money is not a major concern of ours, yet we generally don't waste it or buy "frivolous" things too often. Overall, my cost of living is around 35% cheaper than in Los Angeles and around 15% cheaper than in Abu Dhabi… with most of the savings coming from cheaper rent. Though it is understandable to try and make a budget before moving, it really is an exercise in futility trying to nail down anything other than in basic, general terms until you live here a while and your lifestyle and spending patterns adjust.
A couple of years ago, I scanned some sale pages from a local supermarket, Shopwise, in order to give those thinking of moving here a very rough idea about moving costs. This is, perhaps, the best way to convey some cost of living information… You see the actual prices and make up your own mind. ThThe Shopwise store where we shop reminds me of the "Super Kmart" stores in the States (Not sure if they still exist): A general merchandise area with an equivalent-sized grocery area. We like shopping there. There is a decent selection of imported brands (They recently started carrying the "Casino" brand from France. Casino (Also owns Geant) is a French supermarket chain, and their store brands are very high quality), and the stores are large, sanitary, and often have very good prices. Shopwise is known for having very good sales, and the brochure below is from their current "Back to School" sale. During sales, Shopwise is extremely crowded.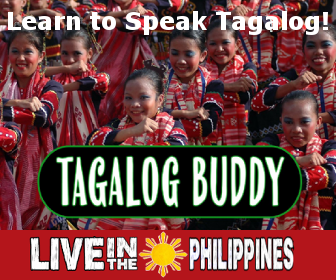 So, take a look at the brochures. Though they are sale prices, they should give you a very general idea about how much things cost here. Many of the items are off brands or non-branded, but rest assured that higher quality or different brands are available in Manila. When you start talking provinces, the picture becomes far less cut-and-dry. Typically, in the provinces, consumer goods availability is much less, and costs are higher, depending on how rural the area may be. For instance, in Tuguegarao, there are no SM, Shopwise, or Rustans stores…. Your selection of imported goods will approach nil, and they will be very expensive should you manage to find them. In areas like Davao, Cebu, or Subic, your selection will be much on par with Manila, but the prices are likely to be higher. Perhaps those readers living elsewhere can give an idea about how similar prices are in their areas.
Be sure to click on the photo so the size is large enough so you can see the prices!