NEW articles daily! Subscribe below to receive daily updates with our new articles!

Last weekend was a busy time for Santa Bob. Started off last Friday night, Bob was hired by SM Ecoland (Davao City) to be their Santa. It was the lighting of their Christmas trees there. They had 2 trees side by side with "Hello Kitty" decorations. I think that's the themes of all SM stores nationwide.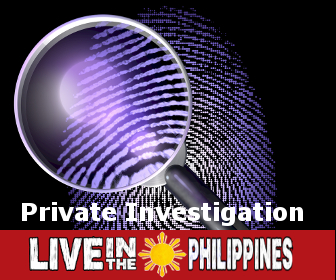 Before the lighting of the Christmas tree they had program and presentations with singers and dancers. And they invited like almost a hundred kids from the orphanage. Those kids were seated in front near the stage. They prepared gifts for those kids and Santa was giving each kid a gift. Those kids also were free to talk to Santa. Just watching kids talking to Santa, I think they had fun. Santa had some elves for his helpers. I think he had half a dozen elves helping him. The elves also performed there. It took Santa almost an hour to meet and greet the kids and adults. Really it's just not kids that would have pictures with Santa, even adults asked Santa to have pictures too. It was tiring for Bob but he enjoyed talking to the kids though. For him it was worth it.
The next day, Saturday we went to General Santos City. They hired Santa Bob to do the same there. Thanks to SM for providing a nice van to transport us to General Santos and back the next day to Davao, as well as hotel and meals while in General Santos.  It's also the lighting of the Christmas tree at SM General Santos. They had programs, with singers and dancers. SM againinvited poor kids and Santa was giving gifts to those kids. They might have had over a hundred kids there. I could tell the kids were really happy seeing Santa riding the train from the stairs and around the stage. You could see the fascination of the kids seeing a white Santa. I was going to take lots of pictures. Problem was, I can't be near Santa, he was surrounded by so many kids and the parents. Luckily we have so many friends there, I just asked them if I could have some of their photos that they took. Some friends took some videos too. Many of our friends were bloggers there.
It took more time for Bob there to have pictures and talking to kids. Honestly Bob didn't even have time to have a break. But he said it's okay, he said he had fun talking to the kids. Before Bob was called for the program and to see the crowd, he was in the waiting room in the SM clinic, near the stage. We already met plenty of kids there. One kid in particular, his name is RC. He was really a cute kid and not shy to talk to Bob. He already told Santa what he wants for Christmas (a robot). He came to GenSan for vacation to be with his aunt. He's really from Marbel. Another kid that stood out there in the clinic is a 5 month old baby. She's a cutie too. Hope to see them again when we return to SM GenSan in December for a four day gig there.
It was also nice seeing some of the people that were there who came from the place where I grow up. Honestly I didn't recognize them at first. My sisters told me who they were. I'm glad my sisters were with me. Luckily my sisters saw them often in our farm. My goodness when I left the farm they're not in school yet, now they're already having grown up kids too. Some were married at a young age. It's just embarrassing that I didn't know at first who they were. But I definitely knew their parents when growing up there. I hope they understand. It's not on purposed on my part that I didn't know them at first. Which means I'm getting old already. LOL
The good thing about going there, the SM had the van to pick us up and brought us to GenSan. They provided hotel and food and transportation there and back to Davao. It was really a good gig for Bob both days. It's also good seeing our friends there too in General Santos City. Last Sunday, we went to the Farmer's Market before heading back to Davao. Bought some good stuff there. It was nice to be back in my hometown. 🙂
Please visit our Website:  Santa in the Philippines
And also our FaceBook Page:  Santa in the Philippines
A BIG Shout "Thank You" To Cathy (coordinator-agent), Cherry (SM-Davao), Ditzchie & Lourdes (SM-GenSan), and to Sandy (Bob's hairstylist & extension's expert).
Mabuhay!!!
Update from Bob
A friend sent me the photo below this morning.  I was unaware that I was featured on the front page of the Mindanao Times on Monday!  Thanks, Rick Smith for sharing this with me.