Ever since I started high school last year, me and my friends have dreaded one particular period, scouting. Ever since experiencing it for the first time, I wasn't that keen on starting this year. Last year, I estimate we did a total of 300-400 push-ups, most of them just because of small errors or being slow when marching, even because of laughing. It was, in one word, harsh. Even today I can feel my bones aching because of push-ups. We were even required a type C uniform (pants, senior scout t-shirt neckerchief with carabao slide). The only activity interesting enough for us to really remember was the Jamboree (some sort of march) which although was pointless, was still fun to do.
Yet all us second years didn't fail to notice the changes in scouting this year. The biggest being scouting mostly about scout trail signs, and just recently, jungle survival. It was somewhat fascinating because they called in a scout ranger that served in different patrols and squads. Although most of us were not really listening because of boredom, I still got a lot of points about survival. We also have these sessions about the environment and all that stuff. After awhile of these things, we got back to the scouting world and did a rundown on the Jamboree again, talk about torture. And we were lucky enough to have our CSIP (Christian Service and Involvement Program) earlier this month and miss one session, yehey! But scouting is useful for something, it gets us active, gets the blood flowing and lets us get out of the classroom for a change.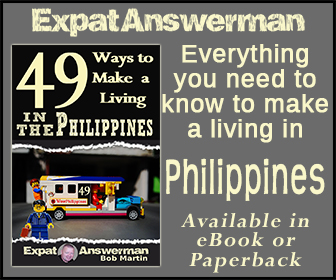 Also grade school scouting seems to differ greatly. During 5th grade, we had scouting and it was enjoyable, considering my group mates were close to strangers to me, only my best friend was the one I knew. The activity that I really loved during that time was day-camping, a short one day only activity where we were taught how the basics. Also the fact that instead of teachers for leaders, like in the grade school, we have student leaders. Another problem with scouting is poor communications, one topic this week is repeated a number of times. A common one is the forward march, a basic march, we must have bean taught how to do it a thousand times. I swear a lot of times when I get home from scouting my feet are numb with pain. Scouting also takes up one hour and fifty minutes of our schedule, wasted if you ask me, just tiring us out. I even had this friend last year who was a leader, I don't know what happened to him but one day, he went up to me and said, "Kapoy man ang scouting oy, gusto giud nako mu quit ba." "Scouting is tiring, I really want to quit.", so I told him "Quit na didto eh, ubanan pa taka!" "Then just quit, I'll even go with you!", but he was scared, and just didn't, but he didn't attend all the meetings and just hid with our section during our scouting time, and when a leader finds him when there should be a meeting, he just makes an excuse not to.
So that's basically scouting for us.