NEW articles daily! Subscribe below to receive daily updates with our new articles!

For us, the big city is Cagayan de Oro 2.5 to 3.5 hrs. in one direction or Butuan 1.5 hrs. in the other and both have Malls which means grocery stores, movie theaters and clothes stores that can fit me, with maybe a stop at a coffee shop as a treat. Also in Cagayan de Oro, there is an S&R store (a store patterned on Costco and Sam's Club back in the USA).
We try to hit the grocery store and S&R once a month, no more as I try to stock up too much the things I enjoy and goodies are not good for me. Items like steak, frozen foods, dental floss picks, cheese, and fast meals that go into the Microwave when I am by myself and do not want to cook. Plus Kat likes to get bulk, cleaning supplies like Pine Sol, cooking oil and other items that are nice to have on hand including my favorite coffees. It is just like back in California when we drove down to Sam's Club for shopping. Once that is done than normally it is off to lunch and the big cities have so many chooses and it is a fun meal sitting around the table enjoying family, as Katleen's parents normally go with us on trips like this.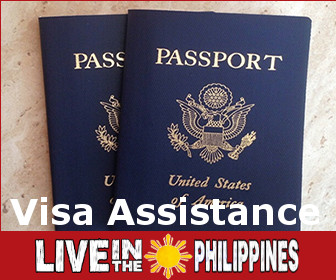 But remember these grocery stores are not located in Ca. they are here in the islands. Therefore you will find different things stocked on the shelves, plus items you take for granted at Safeway are not to be found. It is all part of the adventure, open your mind and taste buds and enjoy yourself, a bit of fish paste in your rice is tasty as is dried fish.
But the exciting event of the big city for me is a trip to the theater to see the latest released Sci-Fi or action movie. The Malls have A/C and the theaters are even a bit cooler, in fact, Kat's Dad takes a light jacket with him to stay comfortable on our adventure to Outer Space, or battle T-Rex or into whatever arena the show is going to take us to. My wife does not like movies, she tells me they make her sleepy, so she and the mother go off to the thrift stores instead, that is her adventure on these trips.
The Malls are also the place where we buy clothes for me. I am a bit large (fat or Lombok is the word here), so I need 4 or 5 X shirts and 46 to 48-inch shorts and size 12 sandals. Hard to find sizes here but in the right stores, all is well. Plus this is where the Tech stores are, like Apple, the Camera store and the stores with printer ink and printers, always fun to look at the latest toys and cell phones. Still waiting on a good working VR system to explore. In time maybe.
Plus in the big cities, there have other adventures, museums, bookstores and parks that are fun and different from our home. The other reason for these trips is the drive to the cities, depending on how I feel and my mood it is my chance to go via the mountains looking at vistas and waterfalls or along the coast and watch the people in the towns along the way or the calming ocean.
As they say here IT'S MORE FUN IN THE PHILIPPINES. Mabuhay