NEW articles daily! Subscribe below to receive daily updates with our new articles!

PLDT FIBR
Fiber Optic Internet Service
I got PLDT FIBR Internet back in February of this year. My Internet speed on the plan is 100 Mbos, with unlimited data.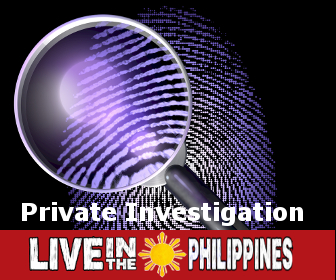 The service has been very reliable in my book. From time to time the speed slows way down (as low as 1 Mbps), but that is rare. When it happens< really don't worry about it, because it always gets back to normal within a short time.  Usually, the maximum duration of this type of slowdown has been a couple of hours.
These kinds of slowdowns only happen a couple of times per month, so I don't have a huge problem with it.
Backup Internet
One of the reasons that slowdowns don't really bother me much is because I always keep redundant internet connections. Sine Internet is my business, it is how I earn a living, having more than one Internet connection is important to me.
For my second Internet connection, I have a 16 Mbps SkyCable. This is a Cable Modem connection.
I have been using SkyCable for about 5 years or so, I guess. There have been bumps in the road with SkyCable. It can't compare with PLDT FIBR in speed or reliability, but it is still pretty good. For a backup, it is fine.
The last 2 to 3 weeks
In the past 2 to 3 weeks, though, there have been two major problems with PLDT FIBR.
First, a few weeks back, on a Thursday, my Internet speed went down to 1 Mbps. I really did not worry about it, because as I said when this has happened with PLDT FIBR in the past, the speed was back to normal within a couple of hours. I switched to SkyCable and forgot that I was not using PLDT FIBR anymore. It was not until the next day that I remembered, and I switched back to th3 100 Mbps connection, expecting full speed again.
Nope!
The speed was still 1 Mbps. I still did not get too upset and didn't do anything. That was a mistake.
I called the PLDT Hotline on Saturday
On Saturday, it was still a poor connection so I called the PLDT FIBR hotline to inquire about the problem. I should have called on Friday.
The PLDT repairmen work on Saturdays, but I don't think they work on Sundays. So, since I called on Saturday, they did not come until Monday. I do consider that good service, though. If I had called the PLDT FIBR repair people on Friday, as I should have, they probably would have been at my house on Saturday, I am sure.
Bad News
When the technician came to our house, everything looked good. Good news? No, that was bad, because, with everything good at location, they had to track down the problem elsewhere. They found that the reason that PLDT FIBR was not working was that a truck hit and broke our fiber optic cable up the road! That is why our Internet had been so slow and eventually stopped working altogether!
The Fiber Optic cable was replaced and everything was good! I was happy!
New Event this week
This week, it happened again! Not a broken PLDT FIBR cable, but the same results. Almost non-existent Internet. This time, though, PLDT FIBR and other PLDT services like DSL were out all over this part of Mindanao.
As it turned out, a road construction company was digging and cut a Fiber Optic cable! Service was out for 2 days this time.
Yesterday afternoon, the Cable had been repaired and speed was back to normal, 100 Mbps. To say the least, I was once again happy with my PLDT FIBR performance!
Am I mad at PLDT?
No, I am not. I don't like it that service has had problems over the past few weeks, not happy at all. However, in both cases, it was no PLDT's fault.
The first case, a truck that was oversized hit the cable running over the road (underground cables are virtually unheard of in the Philippines except in a few selected areas).
The second case, a different company not related to PLDT caused the problem.
I consider these isolated incidents I don't consider it to be a reason to be upset with PLDT.
PLDT FIBR is the best internet I've ever had in my life, including in the United States. So, I will be patient when these kinds of incedents happen. And… I'll hope they don't happen again!