NEW articles daily! Subscribe below to receive daily updates with our new articles!

Took a little time out, today, and backed away from all of the accounting and tax stuff. Spent the afternoon with my long-neglected bolo.
I finally got up the nerve to face it, caress it, and give it the much-needed care and attention that I've negligently denied it for a year or three. It looked like hell, or at least as if it had somehow survived a trip to Hades and back. Not being able to find it, lo these many years – it strangely moves from every location I place it or see it – is no excuse for near-abandoning it.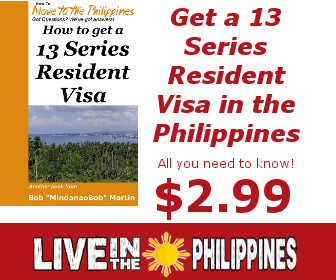 Sir Bolo had obviously been in a couple of confrontations. Dull to the eye and to the touch, with nicks in his blade edge and remnants of what smelled like lechons past, he was in bad shape. His carabao hide scabbard wasn't much better off. Stained with a combination of old, carelessly wielded SMB and Mong Tomas sarsa, it added to the illusion that my once proud, sharp and shiny friend was now a "down-and-outer" headed for a life of misery worse than what brought him to this point.
Wiping the early afternoon dew from my eyes, I set out to make amends for my disloyal companionship. First, the hard part – alleviating his blade edge of the nicks of despair. With only my diamond sharpening tool to assist, we spent a marvelous couple of hours returning the pitted pathway into the smooth tract upon which we'd once again hone that razor edge. With each pass of my tool, the sparkle returned ever-so-slowly, to begin glistening his blade edge and recapturing his former glory.
Once the razor-sharp edge was again his to own, Sir Bolo received a most welcome and refreshing cleaning. Years of age and neglect melted away, with a much more enjoyable and desirable aroma of cleaning solution replacing the raucous odor of lechons past. Could this be my old pare of long ago? Yes, it was he, back once more, looking and feeling sharper than ever before. Now, he only needed clothing fit for his station.
Rubbing out the grease and grime from the scabbard, accumulated during his trek to the netherworld, was a bit easier task – especially with the gleam of a reestablished friendship emanating from Sir Bolo's blade to urge me on. Carabao hide is very forgiving. I only hoped its owner shared this trait. Aching fingers made quick work of restoring pride where the shabbiness of time once reigned. Gone was the filth, and back came the near-flexible stamina replacing the creaks and crackling that touch could induce.
A final quick hone, a final wipe-down, and a dressing in his refurnished garb; and Sir Bolo is, once again, the fine blade he was forged to be.
The next party, Sir Bolo, you'll sit with me; attached to my belt, reminding me of the care I need to take in keeping spilt morsels and beverages from disheveling our appearance. No more "chop-chop" for you – lesser kitchen blades will have to make do. You were meant for bamboo, and other fibrous timber, to slice and hew. You're not a galley-slave; you're a gentleman cleaver of the fields and forests.
Welcome home, pare.