NEW articles daily! Subscribe below to receive daily updates with our new articles!

I've got a business for you
Easy work, big money
We are leaving the Philippines, and I have a business that I want to sell. A lot of people ask me how they can make money in the Philippines, so this might be a good thing for some of the readers here.
I don't even consider this a job, frankly, it is fun and easy.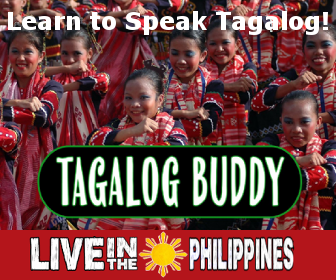 Santa Claus
I started doing Santa Claus appearances in the Philippines in 2014. I did it as more of a one time deal in 2014, didn't intend to make it an ongoing thing at all.
But, it was so much fun, and so rewarding. So, I kept on doing it.
2018 was my best year yet
Business-wise, 2018 was my best ever year as Santa Claus. I got a lot of new business, and my existing clients increased their Santa appearances for the most part too.
I have a great stable of ongoing clients:
SM City Ecoland Davao
SM Lanang Premier Davao
SM City General Santos
NCCC Mall Tagum
NCCC Mall Buhangin Davao
NCCC Main Uyangurin Davao
NCCC Centerpoint Davao
Amway Davao
Globe Telecom
I also get regular requests for appearances in Manila and other places in the Philippines. This year I was even offered a gig on a Cruise Ship that visited Vietnam, China, and Malaysia.
It is special
As I mentioned, in 2014, I never intended to do this as an ongoing thing.
However, in 2014 I was at Gaisana Grande Mall in Panabo, Davao del Norte, and I overheard a man telling his 2 year old daughter "Finally, we have the real Santa Claus this year." that Statement touched my heard, and I decided that I had to keep doing it, and I am happy that I did.
A lot of these Filipino kids have never seen Santa Claus before, and the reactions that you get are realy heart warming.
Special offer for a Special Business
I am not looking to make a huge amount of money for this business. In fact, I am offering it for less than the amount you can make in a single season being Santa Claus.
If you are the right person, contact me and let me know of your interest. I will get back to you with information about how much you can make (it is a lot more than you think), and how much I am asking for the business.
I am also willing to offer very good non-cash terms for the right person, so give me a shout!
Ho Ho Ho!