NEW articles daily! Subscribe below to receive daily updates with our new articles!

This week I had to travel to Norway for a major trade show in my industry. This show is one of around eight in the marine industry that we are essentially required to exhibit at or attend. Typically, they are held four per year on alternating years. Now, these shows are very much international in character, each attracting around 60,000 visitors from over 180 countries. Major companies spend hundreds of thousands of dollars on their exhibits at these shows and walking around the expo, you will hear conversations in dozens of different languages. One other thing becomes quickly apparent: Nearly everyone is wearing a suit and tie (except the "booth babes"… models hired to show a little leg and attract people to the stands). This week was a bit of a fashion disaster for me. I was up around 4:00AM for my flight to Oslo, grabbed a Diet Coke from the mini bar to guzzle on my drive to Berlin Airport, and promptly spilled it all over my suit while screwing around with locking the door. (I was staying at an old castle, Baron von Someone or Other's hunting lodge. Kind of neat, but the room had one of those old iron locks with a big metal key.) Uh oh… only one suit with me. So, I go back into the room to change into a shirt and slacks, leaving my cell phone behind in the hotel room. I realized this at the airport waiting to check in. No time to return. So, improperly dressed and no phone. Gonna be one of those weeks!
Now, the marine industry is generally casual. My normal attire is a company shirt, dockers, and dress shoes, no tie necessary. In fact, outside of Japan, Korea, Taiwan, Germany, and banks in London or New York, I very rarely have to wear a suit at all, which is a good thing, because I TRULY HATE THE DAMN THINGS, especially ties. There is a special place in Hell reserved for the inventor of the tie. Now, before any women readers chime in and say that a suit and tie make us look handsome, I pose the following question: How many women enjoy wearing pantyhose? If there are, I've never met them. I think Rebecca owns a pair or two, but I'm really not sure since I've never seen her wearing them. Historically, the tie served no actual purpose other than to designate the rank of troops during the Thirty Years War.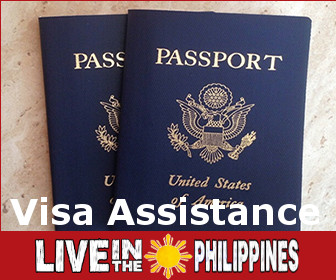 OK… So I'm not fighting in an army, and I rank the same as everyone else, so why are they necessary? Purely decorative and useless. At least pantyhose keep a woman's legs warm (I guess… though that is not much of an issue in the Philippines. They can be decorative. And Guys, if you ever want to tick off a woman, just ask her, "Is that a run in your stocking or is that just your leg?" If you survive the beating, you are truly a brave soul.)
So, I get to the show, too casually dressed, but no big deal. This show is mostly about appointments with existing customers, most of whom I've known for quite a while. They also usually know how much I travel and I get a little leeway. I also get what is known as the "American Pass". Most Europeans know that Americans tend to generally be more casual, so they are not as picky in certain situations (like at the show.) So, quick explanation to my colleagues about the Diet Coke, and everything is rosy, understanding laughter all around.
So, what does all of this nonsensical ranting have to do with the Philippines? Well, for those, like me, who hate ties, you will probably never have to wear one in the Philippines. People are casual. It's too hot for a suit, anyway. In fact, for 90% of my business meetings here, I can safely show up in jeans and a company shirt, and that will be acceptable. Now, I'm not suggesting walking around like a slob, and in certain situations, like in Government Offices, you will not be admitted wearing a wife beater, shorts, and flip flops, but you can show up dressed as "business casual" nearly everywhere except the most formal situations. Also, in formal situations, you pick up a ton of cultural points with Filipinos if you wear a traditional Barong Tagalog instead of a suit. This attire is native to the Philippines, and more suited to the climate anyway. In fact, throughout Southeast Asia, suits and ties are normally not required except in banking, finance, or legal industries. Even in places like Singapore. In fact, I didn't even have to wear a tie at my wedding!
One final note about the show. On day two, while wearing my cleaned and pressed suit and tie, I was having lunch with a group of customers. These guys were very high government officials from Vietnam (Think 3 levels below Prime minister). We go into the restaurant and my customer says, "John, this is too formal. No need for the jacket and tie today!" and I'm back to business casual after all of that.