NEW articles daily! Subscribe below to receive daily updates with our new articles!

We agreed to meet at my house in Inayawan. Arik always used local transportation instead of taxis because he wanted to be frugal. He told me frugality was a virtue. I found him to be exceedingly humble and polite, though I felt a powerful hammer of a man in his emanations. Though he always dressed nicely in trousers, never in shorts, and a nice dress shirt, never t-shirts. He was thin and moved purposefully like a cat. At times I could swear I saw him vibrating with some energy from outside which seemed to be passing thru him. He seemed to be economically viable, though I never saw him working. He was a furniture maker by trade, and I noticed his attention was often drawn by exotic wood.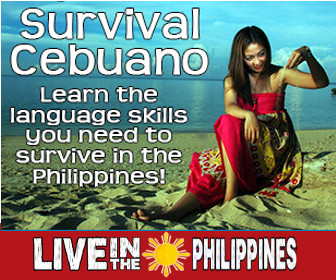 My wife kindly made us Maia-Maia fish fillets with purple camotes, his personal favorite. He enjoyed strong coffee as I did.
I thanked him for coming. He thanked me for 'receiving' saying he saw our 'suffering' and was glad to talk to one who is receptive. "For there is cleansing suffering, and plain old stupid suffering which most of your people do instead."
He said "Nobody really wants real medicine, they want to remain pressured and love the fire of their hostility."
I asked, "But, Arik, it's stupid to be that way. Surely people see that?"
He laughed, "You give the people too much credit, my friend. They are captured like a donkey in headlights. They are in imaginary suffering caused by the workings of the false person inside they worship. It is only painfully pressured people who make war, and bomb and create chaos. People talking of love and peace is only a self deception when their hearts are covered with neither love nor peace. And, that is nearly every human you see out there, but god forbid you try to tell them that. Their religions and morals are only cunning counterfeits they drink themselves to sleep with."
"But, surely," I blurted, "human beings aren't that stupid to love what hurts them? How can I believe that?
"Unfortunately, he replied, " You just have to look around you, there is a 'strange thrill' you all have with having problems- it gives you the feeling you truly exist, but it's the anti-life. Your people do not know how to direct themselves here on this planet- because they have given themselves up to worshipping the false person inside themselves, who has stolen their bodies and soaked their minds in imagination. Here after much self-convincing, and seeking others to convince you that you are real, you invite them to worship your imaginary self, and you all agree to worship each other's imaginary selves, even though you hate it."
My head was spinning. "Hate it! That's crazy, Arik."
"Yes it is, my friend", he chuckled. "It is crazy-lost. You all agree to acknowledge each other's fakery and pretense, because it is easier than looking into your pit of pain."
"Pit of pain! Come on, Arik! That would be loving the thrill of hurting."
"Oh no, my friend", Arik had become very serious, "The pit of pain is exactly what rids you of your love for suffering."
"How does one look into this pit, Arik? What does that have to do with fakery? Wouldn't everyone want to do this?"
"Many people of your people consider themselves smart, "he replied, "and do not believe in spirit possession. But, I tell you honestly, that is exactly what has happened. The hoax-cloak over your eyes happened at a very young age by others; your parents were possessed, your teachers possessed, everyone around you was possessed. And the sad results are what you have all agreed upon, because the memory-person has drenched your minds in imagination. Wrong imagination originated with wrong education. From this imagination has sprung your coddling of this false person even more. Your agreeing to give him life makes him stronger. The only escape is the pit of pain- but 99.99 percent of you just make yourselves tolerate the false person, and believe that your condition is the only condition. It has got you around the neck like a chicken- like the untold masses it has possessed so far."
"Descending into the pit of pain is simply seeing your scrambled condition as it actually is. It is painful because the false person inside does not want to give you up, and it will fight you with every weapon it has. And it has your mind, body and heart like a rooster in both of its hands and squeezes you. The very same imagination you've allowed it to use."
"It sounds hopeless", I cried "Can it be defeated"?
"Only by your oath-wish to the Spirit of Life, and your honesty to defy the imagination-webs that false person weaves to keep itself hidden. This is a great secret, the pit of pain is true suffering to get rid of stupid suffering. The false person relays on time, but if you collapse time- it strangles him. Very few actually want to engage in this battle, for it is protracted and takes enormous perseverance. But the Spirit of Life is gracious and generous and will keep filling your cup with the blood of Life thru your trip into the pit of pain. But, only, if you prove your honesty and love by starting the path in the first place. The Spirit of Life can only give you enough blood as you earn, because in the beginning, it was given freely and enjoyed, but your people became lazy and didn't want to challenge the false person. So, the Spirit of Life had to cut us off for our own good. You see, the false person hates the Spirit of Life. ( Arik emphasized the word 'hates')
"Dam, Arik! How did we get like this?"
My wife brought us more coffee and he lit a cigarette and continued. "The blood of Life can show you that it never exists nor existed at all. You are seemingly trapped in time because of your love for the false persons existence. It really does not exist at all in the blood of Life from the Spirit of Life. The false persons life depends on time, so we learn to cancel time to cancel that idiot out. To grow up requires you shed the false persons grip on your imaginary existence. It hurts, and the road isn't for cowards. That means the surrender of the false persons imagination, which requires you bravely face the pit of pain. As you descend into the pit, you can use the pain to cancel time. But this requires you to ally yourself to the Spirit of Life with an oath-Wish. When time is cancelled you feel the light of the blood of Life from the other side. The blood of Life and all of its Angels urging you on. Many men who have gotten this far, simply retreat back to the familiar hands of the false person. But, what they could have had always torments them.
Arik looked pensive. "It didn't have to be this way at all on this level. You can have all the blood of Life you want when you throw the false person out. Right now. He is an idiot-parasite that lives out his sick, boring, repetitive life thru you. But, the masses are crazy-lost in their worship of it, thinking they ARE it. We all could have been very happily bathing in the blood of Life waiting to be Angels."
"What are the Angels you speak of Arik?" I asked.
"These are beings who have the blood of Life coursing thru their forms. And thru their meritorious work, they serve the Spirit of Life in guiding Its expansion. If it weren't for their compassion, we would have been trapped in time forever."
I laughed, "This is a very big thing, I feel so weak now!"
"Start with your oath-Wish for now. The false person has had his way with you so long, he thinks your house is his house.
"Yes, Max, if I can do it, so can you. Anyone who wants it, can have it- but few really want it. For it takes workable principles from a teacher, but the so called teachers about us now are crazy-lost too in the clutches of the false person. Their medicines are counterfeit and worthless. You need to be transparent to yourself, and the false person has its claws in your entire body, heart, and psychic system. The false person will throw up fake pictures of you that are terrible and frightening. It will try to convince you you are worthless. It will bring up errors of your past and convince you that you ARE them. These are its lies, for it is a master-spinner of imagination. The pit of pain will burn the false person out. It is joyful suffering because you are being cleansed of this parasite inside. The timeless kills him, because he requires time to do his mischief inside you." As he it thrown out, your thinking gets clearer and clearer."
You've got to really want it, Max."
"Are you ready to kick his ass out? ."