NEW articles daily! Subscribe below to receive daily updates with our new articles!

I've been talking to and chronicling a Filipino indigenous sorcerer for 6 years.  I have lots of material.  I thought I'd share it with all of you.  He spoke good English, but took a long time to understand his terminology in relation to his spirituality.
His name is Arik (pronounced Aur-rik) of the Manobo tribe of Mindanao.  I met him here in Cebu City.  We've been meeting for quite some time, with my students and one on one in restaurants, parks, and beaches.  He has profound insights into people as a result of his tribal spiritual School's tradition and it's singular metaphysical teachings.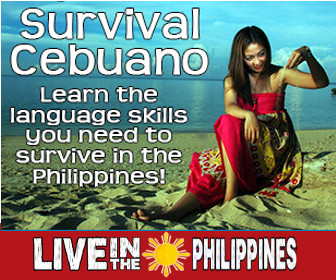 Arik completely surprised me at his impressions of Western Foreigners.  He said, "You people walk about as if you know what you're doing, but you don't see you just want to fill yourself up.  When you see another, you see that person as something to get something from."  
"I think if you saw your self-centeredness squarely in the face, you'd be shocked out of your shoes".  
"It is comical, really, to see you all go about as if you were so important and intelligent- when you are only children in grown-up bodies."
I asked him what would be a better way to behave? How is it we are self-centered?
He said, "You have no sense of the sacred, you just take what you want like the world is your own private looting ground."
"Your assumptions are wrong, if you gave up your preformed assumptions, you would be happier and brighter. 
Your education taught you to place body-armor on yourselves to protect you."  "There is nothing that can harm you but you don't realize that.  I see you suffering when you're waist high in the river and crying for water.  Nothing outside yourselves can do it or save you."
I asked, "Arik, how do you know we're suffering?  Are all foreigners like this?"
"Yes", he replied, you and all the Filipinos. (he did not consider himself Filipino) "I read your faces.  You condemn yourselves and do not know what Consciousness is.  You are lazy when life brings you shocks and you do not use them. Your attention is wasted criticizing the behavior of others, either openly or secretly.  You worship a false person inside that is illusory."
I likened this to the psychological definition of an ego-self.  
He agreed and went on to say, "Your minds work like a foolish man bragging of his new jacket while you are running across a collapsing bridge."
He spoke with such reverence to Consciousness 
I asked him, "Arik, aren't we all of us conscious?"
"You are all very asleep and do not know it".  He emphasized, "And do not even know it!"
"Wow", I said, "Am I this way also?"
"Yes, but you are teachable," he said softly. "You must see how damaged you are and give up your old and useless medicines."
"The way becomes clear as you work to be transparent to yourself."