NEW articles daily! Subscribe below to receive daily updates with our new articles!

Tampo
Again?
I am on the receiving end of tampo today.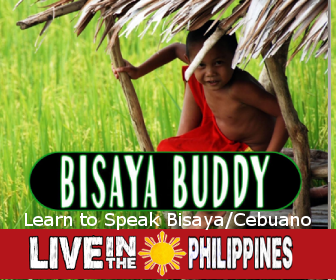 It is not real pleasant around the Miele household this afternoon.
What is Tampo?
For those who do not know what tampo is, when you marry a Filipina, you will quickly learn the meaning of this word, and it is best not to forget it, for your own sanity and domestic harmony.
Tampo is, essentially, sulking or pouting, but with a unique Filipino twist: It starts suddenly and for often no apparent reason. For someone with two American ex-wives, I know the difference. There is no Western equivalent.
Tampo time is usually silent. Things get very quiet all of a sudden. Brows scrunch up. Plates and other items start being set down noisily. Angry Filipina voices start being heard, outside doors in Tagalog, on cell phones in Ybanag, and so on. Female neighbors or the maid may raise an eyebrow when they see you. Hey! I'm just a stupid Kano here! My friend, your goose is now, officially, cooked.
The thing about tampo is that it can often creep up on you and surprise you.
Figure out what you did
"What did I do?" "How would I know that?"
Well, my friend, whether you know what caused it or not, you had better figure out why, because until you do, and proper penance and contrition on YOUR part has been served, tampo will continue.
So, aside from the obvious crimes, like cheating or coming home drunk, tampo can be caused by a myriad of factors: the tone of voice in an innocent conversation, losing face, or even if it is rainy outside and not sunny.
Deal with it
My fellow expats, it is just something that you had better learn to deal with, because, eventually, no matter how lovey-dovey your relationship is, it WILL happen. So, how long does it last? Well, in my case, I'm a pretty good boy. I commit very few serious crimes. So, it usually lasts for a day or so, IF, and only IF, I can figure out what I did.
Notice I said "I" did… getting defensive will never help and only serves to lengthen your time in tampo purgatory. So, since I normally am good, it can take a while for me to figure out what caused the tampo to occur in the first place. I've normally done nothing truly obvious, to me at least.
My longest punishment
My longest tampo purgatory has been three days… Not a word was spoken, English or Ybanag, from the other side. Please take heed, that tampo can last much longer for serious crimes… MUCH longer. So much for the "submissive Asian female" crap that you read about.
What to do?
So, how do you deal with something like this? Well, I usually hide in my office for a while and either catch up on work or play video games for a while, all the time running down a mental list of things I MAY have done.
Next, I try apologizing for things I've mentally selected that I may have done. It is always my fault, such as the nature of tampo: There simply is no defense and you just need to suck it up and be contrite. It is worth noting, however, that if I guess wrong and apologize for the wrong thing, tampo continues and is probably lengthened on account of being so stupid as to not KNOW what I did.
Tampo might be over when you read this
Since my articles appear several weeks after I write them, this tampo time has probably long ended before you read this. See, I already know what my crime was: Speaking disrespectfully last night. I'm already planning my penance.
What happened last night?
There was an electrical problem at the house, actually quite serious. The main electrical line from the neighbor's house was arcing into our dirty kitchen with a loud "BOOM" every 30 minutes or so. A big problem, and one which, admittedly, is scary.
So, I said, "Our house or not, turn everything off and call an electrician."
Well, soon, the neighbor women and all the surrounding housemaids were in our driveway talking  with Rebecca and speculating as to the cause:
"John, could the house catch fire?"
"I don't know, call an electrician."
"John, could the washing machine cause this?"
"I don't know, call an electrician."
"Could the outlet cause this?"
"I don't know, call an electrician."
"The sparks came from the cement."
"Impossible! Call an electrician."
The conversation then turned to our white lady or other spirit causing the problem.
"John, do you think the white lady is doing this?"
"Rebecca, for the eighth time, I don't know! Call an electrician!"
Usher in my time in tampo!
My stay in tampo purgatory should be short. It may take Bob's flower delivery service to make proper amends. (Which, by the way, is VERY reliable, and a great value for getting out of situations like this! Visit his online store! It has helped me out before, so I speak from personal experience.)
In any event, when this article publishes and is read by my darling another half, I may spend another night in tampo purgatory. Not certain, but the likelihood is that this situation will occur.
Different Strokes for Different Folks
Of course, not every person's experience is the same when it comes to Tampo. Every person is different, both the husband and the wife.
Here on LiP we like to explore multiple viewpoints and experiences on all relevant issues.
In that spirit, let's look at Jay Stainback's thoughts about Tampo, and the things he has experienced.
Jay Stainback's Tampo Experiences
Are you ready for a little Tampo?
Let's take a look at a typical tampo situation.
"Honey are you okay?" I inquire. Honey says nothing.
"Sweetheart is something bothering you?" I ask. Sweetheart says nothing.
"Have I done something to upset you, baby?" I implore. Baby says nothing.
"I love you my wife and I am here for you whenever you need me," I inform my wife as I put my hand tenderly on her shoulder. My wife says nothing, turns and walks away from me.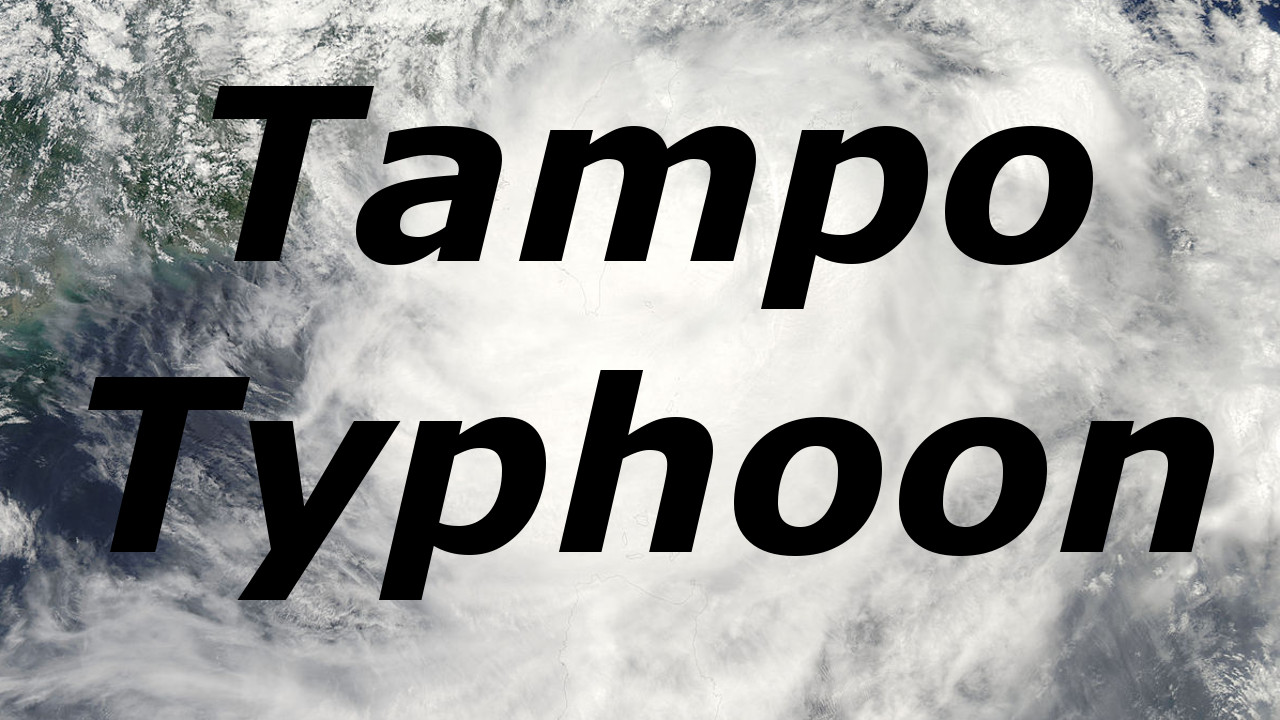 This could be Tampo!
If this sounds familiar to you, then you may be in a relationship with a Filipino lady. I always thought of this situation as the silent treatment and did not realize it was a cultural issue until I wrote about it in my article, "Swimsuit Issues" and a wise man informed me that there was a word for this and the word is tampo. I searched the word and found the following definition on Wikipedia:
Tampo, in Philippine culture, refers to a range of behavior in which a person withdraws his or her affection or cheerfulness from a person who has hurt his or her feelings.
Tampo is temporary
I would like to say that I am an expert on this behavior and I have found a cure for it, but I can't.
The case I talked about was my first experience.
My wife did not speak to me for 2 days.
On the 3rd day, she started to thaw a little and I was greatly relieved because I did not know if there was going to be an end to the silent treatment I was getting.
I eventually was told that the trigger for the tampo was my wife had found a long blond hair on my clothes. My wife has long black hair, so she came to the conclusion that I was cheating on her with some lady that looked like Kelly Ripa.
My wife is normally a very intelligent, logical lady, but this made no sense to me. We were, at the time, newlyweds and my wife was eager to be a mother and I was eager to do my part multiple times a day. Those were the days! I don't think I would have had the energy to cheat, except when the tampo occurred and all procreative activity ceased.
Jay's secret
I remember an episode of tampo that I knew was subsiding because my wife said, "I am not talking to you."
I thought I would be clever and said, "We can still "you know" while casting a glance at our bed.
My wife gave me a slight unpleasant smile and answered, "You can "you know" by yourself."
"But honey it is not much fun to "you know" by myself." I pleaded.
Honey said nothing. My clever wit bought me a dreaded double tampo. My wife would not speak to me again for another day and it was a lot longer wait for "you know". Yep, more tampo.
Silent Typhoon?
Let me explain why I call tampo a silent typhoon.
The silent part should be obvious because your spouse or life partner is not going to talk to you or show you any affection for the duration.
The typhoon part is that the storm will be intense but will be over in a day or two and there is not a thing you can do to stop it or lessen its effect in my opinion.
You would not walk up to a typhoon with a box of chocolates and a dozen roses. I am not saying that you do not reassure your spouse that you love them. What I am saying it will not affect the length or severity of the tampo.
I feel that trying to woo away a tampo is about as effective as trying to woo away a typhoon. The biggest difference is that tampo can be prevented usually if you see the warning signs.
Tampo is not a punishment for all
My advice on preventing a tampo is if you know one may be coming stop whatever you are doing or saying and let your wife know who is boss. I have many bosses. My wife is my favorite. She pays me nothing, but the benefits are incredible. After you have stopped whatever you are doing or saying, look at your wife and listen to whatever she has to say. Do not ask her to get to the point. Do listen to the whole story.
I forgot to mention the sign that alerts me personally that a tampo may be coming. My wife will stop talking, look at me a certain way, and raise both hands up to about her ear level.
I do not know if other Filipinas make the same or a different warning for tampo. The good news is that most tampo can be prevented by listening to your wife and the ones that cannot be prevented tend to go away on their own over time if your wife feels secure in your relationship. I have come up with 12 observations that I call Tampo in a nutshell based on my experiences.
Tampo in a nutshell
It is temporary. (1 – 3 days)
Can usually be prevented.
Cannot be shortened.
It does not mean your spouse does not love you.
Begins suddenly.
Ends gradually.
The causes may remain unknown…for eternity.
Causes is often jealousy.
May defy logic and reasoning.
Incidence seems to decrease as the relationship matures.
Avoids conflict and loss of face.
Makes sense in a culture where avoiding conflict and losing face is valued higher than honest open communication.
Summary
What I have written is, of course, my opinion based primarily on my experience during my 11+ year marriage to my wife. If you disagree or have a different take or something to add then I would love to read about it. As always part of why I write is to learn from the feedback I get in the comments section.