NEW articles daily! Subscribe below to receive daily updates with our new articles!

This story is a sad one as it involves the death of a British Tourist, The death of anyone is a sad event, but for me, as the British Embassy Warden for the area I was directly involved with the case from the beginning until the mortal remains were interned here in General Santos City.
The Gentleman in Question, I will just call him Jock (a standard nick name for a Scottish Man) as I do not wish to give out his real identity as it could possibly cause more grief to someone reading this article,  was from Scotland and was on his second visit to the Philippines where he had found a girl whom he intended to marry.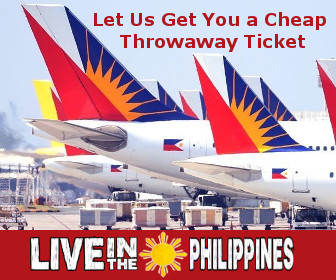 Now let me tell you a little bit of history about Jock and how he ended up in Gen San. I do not know too much about his family but what I was told by Jock on the few meeting which we had in my Hotel and Bar that he was an ex soldier in a Scottish Regiment and even had pictures of himself in full uniform wearing a Kilt. Sometime after his discharge from the Army he was involved in a terrible house fire while asleep and was really badly burned causing him to lose one complete arm and spend a very long time in hospital recovering from his injuries. He was divorced from his wife after the tragic event so at the age of 50 he was looking for a new wife so he traveled east to find one.
He went to Thailand at first but did not find what he was looking for but he managed to get a chat mate here in Gen San and last December 2009 he came to meet her but got the shock of his life when his chat mate turned out to be a male. Being a Scotsman I am sure that Jock had some choice words to tell his chat mate but in a nut shell he politely (or more probably not) told him not to contact him again.
Luckily for Jock, that same day, he was talking to a group of Filipinos and in that group was a girl that he took a liking too, this was the girl who he later intended to marry so his bad luck with the male chat mate was not really too bad as it had a good outcome.
For a few days, everything went well but then Jock was experiencing breathing difficulty and had to be admitted to hospital. This was a problem for him caused by the fire which injured his body so badly, Smoke Inhalation caused some really severe damage to his lungs and the climate here did not help the problem at all.
During his stay in the hospital his girlfriend did a really outstanding job in looking after him, massaging cream into the burned areas of his body and helping him with other needs like the bath and toilet etc. she  looked after him day and night and never left his bed side. The wife of another ex pat took them food so the hospital stay was comfortable and short, only 4 days.
Jock and his girlfriend stayed at Cambridge Farm Hotel soon after his discharge from the hospital and stayed with us until he returned to Scotland in late January 2010 and like MacArthur, he said that he would return.
Nobody knew when he actually returned to the Philippines as he told nobody but his girlfriend who had found a very good house to rent in a town called Polomolok some 30 minutes drive north of Gen San. Jock paid 3 months rent up front which is normal around here and put a large deposit on household furnishings and all looked well for the two of them. He even brought an engagement ring from Scotland for his girlfriend and also organized a fast process so that she could get a passport so they could go on holiday to Thailand together. This holiday never happened.
The next thing that we heard was when the girlfriend phoned up saying that Jock was in hospital again and had been for nearly 3 weeks. This time he was in a very poor state and had the symptoms of a stroke but we think now that probably his body was just shutting down due to the medical problems he was suffering from.
On the 23rd May, while my wife was at the hospital when the girlfriend was informed that the bill for his stay was required. Unfortunately his Debit Card only stated "Phone the Bank" so my wife tried to call the bank to ask the problem and explained the problem with Jock and that he could barely speak but they would not tell her anything as she was not the account holder. I passed on this information to the British Embassy in Manila and they tried to talk to the bank but they got the same answer so no funds were now available to pay the hospital bills.
Early on the morning of the 24th May, the very next day, the girlfriend came to me sobbing her heart out and told me that Jock had passed away in the early hours of the morning. She said that in the night he had told her that he was going back to Scotland and then he fell asleep, never to awaken again. The girlfriend was sleeping on the bed, at his side all the while.
My first action was to contact my wife Ellie and get her to comfort the girlfriend then I informed the British Embassy that Jock had died. I was able to give some details like Passport Number, D of  B, contact numbers of relations etc as the girlfriend had such documents with her. Basically, the next step was that  the well tried and tested British Embassy System for passing on such information to relatives was set in motion. I also contacted the Philippine Bureau of Immigration and told them of the death.
Because the hospital had no cold storage for Dead Bodies, a funeral home was contacted who first had to guarantee the payment of the hospital bills before removing the body. This was taken care of but I informed the Funeral Home not to do anything with the body until clearance was given from the Embassy that the relations in Scotland had agreed to pay the charges. They had to embalm the body in order to preserve it.
The relatives in Scotland said that they needed time to decide on the matter of payment as they were not well off so the problem started to drag on a bit. Now, into the equation came another problem caused by 3 other foreigners living in Gen San. "GP", a Canadian started phoning the relatives telling them all kinds of misleading stories about what happened, basically telling total lies such as:
He told them the Girlfriend was a drunken gold digger who was only after his money and that she turned off the life support machines. Jock was living on a Disability Pension and did not have a lot of money and in a standard Philippine Hospital Room there is no life support. The girlfriend said that she withdrew only p15,000 from the card of Jock in order to buy medicines, she had official receipts for over p17,300 which she gave to me.
GP phoned and told the family also that my wife Ellie also was trying to use the card to draw money which was true but only at the Hospital Desk when trying to pay the bills of Jock, not clear out his account.
Two others, an Australian called AV and a Swiss called YI also passed similar despicable stories around even accusing me of not doing a good job as British Embassy Warden. None of these people even know what my duties are as Warden because they are not British Citizens.
I cannot for the life of me think of any reason why these 3 muppets would get involved as none of them had anything to do with the problem, they are just sick and sad individuals. For accusing the girlfriend of being a gold digger and trying to clear out his bank account after the way that she looked after Jock during his time in the hospital is really obscene, two of them even went to the house that Jock had rented after his death with a case of beer, maybe the wanted to get the Girlfriend drunk or something. One told her that my wife Ellie was a liar and should not be trusted and also told the girlfriend that she should have been the one to die as Jock was a good person and she was not. She is not what I would call my cup of tea and and her past life is of no concern to me and its definitely not my job to pass judgment on her as she did a really good job with Jock and took really good care of him to the end. The girlfriend was the choice of Jock and he liked her enough to want to marry her so its no business of anyone else to judge either of them. I bet the 3 muppets mentioned above will not get such treatment from their "loved ones" when they get sick.
I received a phone call from a family member in Scotland asking me what was the real story as they were confused by what GP had told them. I informed them of my opinion about GP and told them that he had nothing to do with the case of Jock and advised them not to listen to him in the future as he knew nothing of what was really happening.
Now, at this time the British Embassy were totally involved in the dealings with the family and all information that I could get was also passed to the Embassy for them to study and deal with. The Embassy also contacted GP and told him that if he had any relevant information about the case of Jock to pass it to them, not to the family.
As the British Embassy Warden for this area, I gathered the belongings of Jock and took them to Cambridge Farm where I cataloged everything of interest and informed the Embassy, there was not really much value as it was all tourist type stuff and medicine. There is a Lap Top Computer and a Camera but there is no great value on such second hand items here although they will be sold if necessary to help to pay the outstanding debts.
Now let me explain, in matters like this, the British Embassy will coordinate all information about the incident to and from the family but The British Embassy Manila are in no position to give financing to pay Outstanding debt's, Medical or Funeral Expenses or anything like that as Jock came here out of his own choice so the British Tax Payer should not have to cover any of his expenses. Many people who do not know the system expect the British Embassy to cover all costs simply because Jock was British but this is not the case. My wife Ellie was the one helping the girlfriend with money for transport and daily living expenses as she had no money at all. Even for me as Warden, I receive no payment for what I do for the Embassy and expect none as I see it as a duty.
The Funeral Home put the Body of Jock on public view as is the norm over here, because he was a big lad, they had to get a special large coffin which is made of metal to fit his size. I asked why they had done this as no directive had been given to them to do this and I was told that they thought that the family would pay! I told the Funeral Home that that might not be the case so they should not create unnecessary expenses for themselves. Because of delays, the body was put into a storage coffin until decisions were made as to what to do with it.
I have since discovered that neither the Hospital or any of the affordable funeral homes in Gen San have cold storage facilities so the bodies must be embalmed and placed in coffins as the bodies tend to leak. This was a surprise to me as it was something that I took for granted as when someone mentions a morgue I think of CSI like conditions with all stainless and cold storage, Stupid me, I should have known better after all the years that I have been here.
The discussions about payment for the debt's of Jock were not very clear with the family so I contacted the Department of Social Welfare in Gen San and informed them that there was the body of a Foreign Tourist who's family appeared not to be able to pay for a funeral. I then asked them if a Paupers Funeral was possible and they said that they would look into the matter and contact the British Embassy for clarification.
If this article offends GP, AV or YI, I must admit that I do not care in the slightest as their actions have caused great offense to many people during this sad case and they fully deserve to be recognized by all for what they said and did.
Because of the length of this article so far and the case being a long way from finishing I will close this as Part 1 now and will continue with Part 2 as more developments arise.