NEW articles daily! Subscribe below to receive daily updates with our new articles!

The Dreaded Yellow Letter
On Friday last week my wife received the dreaded yellow letter inside an envelope marked from the USCIS. For those of you that don't know, color coded letters are bad. Yellow, in this case, means they want more information.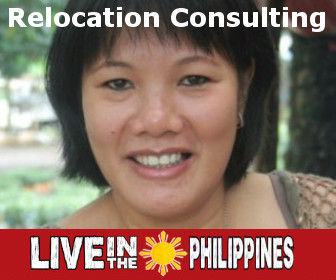 I want to make this as clear as a visualization and emotional state as is possible, so I'll lead in here a little by giving some of the information to make you understand, even a little, as to the heart pounded we were about to have.
You see, it's been a long time running since we started the process to get my wife here. It started in June 2009, after we met in the Philippines in person, shortly after being introduced by her Aunt, who lives here in the U.S. It all starts with paperwork. It is, after all, the United States government, and they do like their paperwork. Let's just say, I think that with all the documentation we filed, copies we made and provided, and then copied again, and again over the last three and a half years, I feel as though I need to plant a small forest to make up for the amount of paper used in the process. Getting on with the story though, I should say that we have run into some… set backs. Delays, I'll call them so that my blood pressure will stay relatively normal while I continue to write this article for our friend Bob. So, each delay we have had has been foreshadowed by an envelope from the USCIS, and contained within that envelope is a colored piece of paper… or more. Proceeding forward, my wife checks the mail at the mailbox, which we stop by because it is cold. She gets the mail, and I see her mouth the letters U. S. C. I. S. And then as she approaches the car, I hear her say, there is a yellow letter. Yes, the dear government doesn't break it to you slowly, they tell you before you even open the envelope that you're about to get bad news!! I still don't know if this is a good thing or bad thing, as it does kind of let you know right away that it is NOT the good news that we were expecting. That of her citizenship test date.
She arrives to the car, and of course, we open it immediately. What is it that is about to ruin my day? Possibly, cause another delay in my move? WHAT NOW!? The first words seen, printed in BOLD PRINT are, "This is not a notice for a citizenship test", or something similar. Oh, this is awesome. I didn't think it would be, as I am starting to get used to the coded paper colors. So, what do you want now? It would seem as though they would like IRS forms for the previous three years. Why, I ask? I don't understand why. Do you know why I don't understand why? Because I have sent them to them two times already!!! TWICE!! Dalawa! Dos! TWO TIMES!!! So, apparently they want me to once again prove that we're filing our paperwork together as a couple. Ok. I'm prepared for this. I know my government employees. I was one. We're lazy. We lose stuff. We are, after all, only human. But, really? Three times is a charm I guess. So, we start to get the old tax forms together to take with us on her interview/test date, whenever that is… and there's a problem. I can't find one of the years. This is NOT GOOD!! Seriously, every year for the last FOUR years, but not 2010. 2009, ok. 2011, ok. 2012, ok. But nothing for 2010!!
Ok. Stress of the missing documents has caused me to postpone writing the rest of this article. My wife and I were beginning to worry that we would not have what we needed in time to get her interview testing date and would be pushed back again. But, I am writing now because we have it all ready to go!!!
This was NOT an easy task, and it kept me busy for almost 6, count them SIX hours on the phone and internet chat! I guess I should be thankful it wasn't more time. My first call was to the IRS to get a transcript for each of those years sent to my house. I didn't know if that would work or not, but I was praying they would. My next step was to call the USCIS to ask them if the tax transcripts would be sufficient as they said they needed what is called a FORM 1722. I didn't know what it was, and apparently nobody on the internet did either. So, my wife and I were in panic mode, as her test date is so soon now. So, I FINALLY got someone to answer the hotline number, and they sounded as if they were simply reading from queue cards. Must have been hired by Obama himself. After the conversation with her was over, she asked if I still had any questions. Well, yes I did, since she didn't answer the question I asked her. SERIOUSLY!! She didn't say a yes or a no. She told me I should contact the IRS for copies of my taxes which take 2-3 months to get. Well, that obviously wasn't going to work!
My next step? Get online at TurboTax and see if I could get access to my taxes from 2010, as that is where I did them that year. I could see the paper trail showing my 2010 taxes listed, but was unable to actually view or print them. Of course, for a small fee, they would give me access. So, of course, I paid the fee, which is to simply buy a version of their software again and voila I would have access. Only, that didn't happen. So, the next day I called customer service and explained to them what I wanted to do. I needed a copy of my 2010 taxes I filed with them, and informed them I bought the latest version of my software which would allow me to go back to any they had on file. After 2.5 hours of trying, I had it. Well, at least according to them. What they gave me, was the 2010 version of their software to do my taxes for 2010. Obviously, not what I wanted.
So, I called them again and another 1.5 hours later, I had access to my files, printed them, and made another digital copy on my computer for future reference. Hopefully this file doesn't become corrupt. I'll make backups of my backups!
So, now we have all of the paperwork we need. We have made copied for the USCIS to keep and we're ready to go. We've been studying the questions, and then some other things my wife thinks she may be asked, and she is ready for this!!
She has started a countdown, because as I write this, her test is one week from today!!
This has been a long journey, and one we've been trying to get through quicker than most people might want or need, but we're in a hurry to get to the PI. We have family to see, and I've got some friendships to forge. Not to mention, it just snowed here in the Detroit area and we got about 8" on top of what was already sitting around, and we have more snow storms expected this weekend. I'm so sick of snow and this cold weather, a change of pace and temperature is on my TO DO list!!
Until next time, paalam, ingat, and God bless!