NEW articles daily! Subscribe below to receive daily updates with our new articles!

No!  Wait, wait! This isn't about taxes.  You can stick around, can't you?  Maybe leave a comment, too?
Plenty of half-way points have been reached and surpassed over this past month.  The big one, of course, is the half-way point during our stay here at home, before we go back on vacation to the States.  Officially, for those of you kind enough to be counting days or plotting progress, the "Half-Way During Stay Day" was January 28, 2014.  That's within the past 30 days (month), so I guess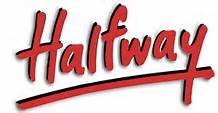 my logic and counting isn't off by too much.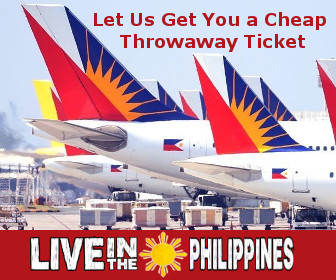 Another half-way that we just passed was the "Half-Way Through February Day" (again, for you bean counters, it was St. Valentine's Day or February 14). Not only February alone but the First Quarter of 2014 is split into two parts via that magic day referred to in these parts as Kapuso. Still, more half-ways abound around me.  Half-way through the latest case of San Miguel, half-way through all of the doggie treats we sent to ourselves via Balikbayan Boxes, and so on.  Life, at the present time, seems to be full of half-ways. And, to bend a little psychology, I don't know if my glass is "half-way" full or "half-way" empty.
SO, WHAT'S BEEN HAPPENING?
Plenty has happened during that first half of our 2013-2014 stay in Pasuquin. Some were a little more personal than others, while many were experienced by everyone here, up north. Since my last update back on November 12, 2013 (Gee, was it that long ago?), life has wended its way through various twists and turns. I have to chuckle whenever I re-read that last update. Hindsight, being 20/20, makes those days appear so simple and care free. Who know, maybe the same can be said in a few months' time about this update.
THE PUPPI…ER…DOGGIES!
Since out last little look into the "dog's life" here in Nagsanga, a lot of growing has been going on. Though it shouldn't, that growth over the past couple of months amazes me. The little female (Ruby) and the little male (Max) puppies are no longer puppies.  And, they're no longer little.
I sometimes have a difficult time distinguishing Ruby from her mother (Pauline). Luckily, with Max, that isn't a problem. Ruby shares the shape, size, color, and hair length as Pauline. Max is his own dog.  Though he takes after both Pauline and father Wally in different traits, he's an individual when it comes to his tan and white fluffy-furry hair.
Both "young doggies" are just as much fun to be around as they were when pups. Max is still a bit more outgoing than Ruby, but Ruby is coming out of her shell, so to speak, and is a little braver in exploring the world. They still enjoy playing with each other in the yard, and are nearly inseparable. We're going to miss them while we're on vacation.
AWAN CURRIENTE, AGAIN
Overall, the Ilocos Norte Electric Cooperative (INEC) has done fairly well in keeping customers supplied with electric power. There are hiccups, of course, but nothing like the rolling brown-outs that are being reported in different provinces. Having it so well with near-continuous power service, customers like me have a tendency to go to panic stations whenever we lose power. Well, "panic stations" is a bit of over-exaggeration. It's more like "super logic and troubleshooting" stations.
It happened again last night. A total replay of our power outage back last Halloween but, this time, without the typhoon. Last night, the winds were indeed gusty. The gusts were just enough to wreak havoc with my favorite foil – the electrical cutouts (used like circuit breakers) that connect the step-down transformers to the high voltage lines. Just like the winds of typhoons past, last night's gusts blew the cutout open. The wind physically opened the cutout with its gusts, just like an electrician would by hand.
Not wanting to go through another five-day brown-out, we took quick action. A text message was sent to our "secret connection" with INEC seeking her assistance once again.  We passed the related outage information to her and, as she did last time, passed it on to the maintenance supervisor along with the "desires of those above" to get power restored. All we needed for a short-term fix is for the INEC line maintenance crew to come out and re-close the cutouts.
Success was quite a bit quicker this time around.  The potential five-day brown-out was avoided. Outage time was limited to three and a half hours, most of which was used by the maintenance crew for traveling. Success is sweet but, as with all tasty things, the sweetness lessens the more it's experienced. What is truly needed is a long-term fix. At the bare minimum, these quite old cutouts need to be replaced. They just cannot hold up to the wind gusts anymore. Better yet, it may be time to step into the 21st Century and replace the cutouts with the latest gizmos that effortlessly and consistently perform the same service.
I should mention one other element of last night's success:  that of a telephone number.  Our "secret connection" with INEC provided me with her "secret telephone number" to the maintenance supervisor. Both our connection and the supervisor thought it best – word of an outage could be sent directly, without having any "third-party distortion."
ENOUGH, ALREADY!
Well, maybe information about income taxes isn't so very boring after all. Still, there are plenty more things worthy of providing updates to you, gentle readers. Who knows, perhaps next week or next month I'll get into them. Until then, it's back to the taxes for me!