NEW articles daily! Subscribe below to receive daily updates with our new articles!

After my last food article on here about best burgers and pizza, we visited Trinoma again and were in the mood for something different. We had passed by the place a few dozen times, always seeing the giant cow standing outside, complete with wings and a halo.
American style steakhouses in the Philippines are rarely encountered. Most beef tends to be on the expensive side, and is seldom aged properly. Unless you want to spend many pesos at the Manila Hotel (or similar… Gullivers in the Great Eastern Hotel is probably the best that I've had here), you will most likely be disappointed. When you do find a decent place for steak, it normally arrives over cooked (Filipinos seem to really prefer well-done meat), and not very good.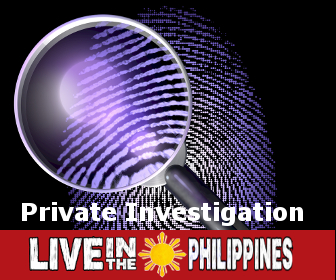 So, with rather low expectations, and drawn by the calling of a cold beer and steak in their outdoor tables, we gave it a try. First off, the Chophouse offers three beef origins: Australia, USA, and (very expensive) Japan. Second, Juanito was hungry and cranky, so the first thing I looked at was the kids' meals.
HOLY CRAP!!! P350 for a kid's meal? MY entrée was only P250!
Yep, you read that right.
HOWEVER, what is not mentioned is that it is probably the coolest kid's meal I have ever seen at any restaurant.  First off, the portion for my two year old son would probably feed an adult (Cornflake crusted fried chicken, fries, rice, vegetables, ice cream… An awful lot for a toddler to eat). Secondly, it included a stuffed toy, a copy of the really neat giant cow standing outside.
So, what did we have?
Well, I'm always wary of steak in this country, unless I have seen it first. So, I see pulled BBQ Angus beef ribs on the menu… OK. That got me. I love American-style BBQ. I grew up on brisket in Texas (Cattlemans in El Paso is the heroin of beef), ate Arthur Bryant's and Gates' (burnt ends) in Kansas City regularly when I worked there. Done the Interstate BBQ in Memphis. Was born in NC, so I've had the real Carolina BBQ before I ever knew what a pig was (Not too much different than lechon… Gonna work on hushpuppies here real soon). I lived in Chicago and have had many a night with Carsons' ribs. So, when it comes to BBQ, I'm well-versed and generally like it all. How was it?
Honestly, best American-style BBQ I've had outside the USA (To the inevitable comments about good American BBQ in the UK or Australia, only one thing to say… You've never been one too many Pearl beers in a shack in Houston before. Not the same thing.)… Complete with burnt ends. I was orgasmic, intoxicated, enchanted, and exhilarated. In the Philippines, no less.
Rebecca had marinated skirt steak that was… NOT cooked until shoe leather well-done (Amazing!)I tried it and it, too, was really good, marinated in Chimichurri sauce, Argentinian style.  As we were sitting there, I saw an order of NY strip proceeding to the table next to us… and it also looked really good.
The total damage: About P1,500 for everything.
Not fine dining or American steakhouse, by any stretch of the imagination, but I will say that if you want a decent meal, it is definitely worth a try. The kid's meal alone was a real treat for Juanito… I particularly like the fact that someone obviously put some thought into offering it on the menu. So often, kids and vegetarians are completely neglected or ignored by restaurants.