NEW articles daily! Subscribe below to receive daily updates with our new articles!

When we moved here, back in the Spring of 2017, my wife, Marlyn opted for semi-retirement. Her employer had offered her a generous flex-time deal, with very liberal vacation time. That worked out well for a while. Her 401k retirement fund got a little fatter. We took advantage of her vacation time and did some traveling.
Part of what influenced her decision was her drive and personality. She has the strong work ethic exhibited by so many first-generation immigrants. Over the last 36 years, she normally held down two or more jobs at any given time. It was actually difficult for her to let go of that habit. After a year and a half of semi-retirement though, she came to realize that she was simply working for the sake of working.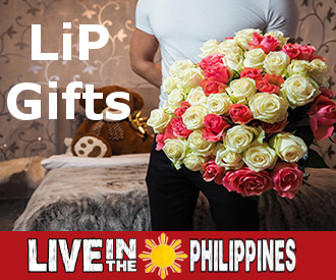 She arrived at the end of October, bringing her work ethic and a head full of ideas with her. Multiple building projects have sprung to life on our ranch. There is a dirty kitchen that belies the name. It is a concrete-floored structure with half walls and an enclosed cooking area. It will be devoted to feeding and entertaining guests. Attached to the dirty kitchen will be an old-fashioned, wood-fired bake oven, and a pathway leading to a fire pit. Farther up the hill a large cistern is being built to capture the water being piped down from the mountain.
Marlyn has also purchased furniture for our little native style house. The place is beginning to feel like a home, rather than a camp. We've met with folks from the electric co-op, and a longtime friend experienced with installing solar units about electrifying our little hilltop. In addition to that, we are beginning to stockpile materials in preparation for the building of her dream house. We celebrated her birthday not long ago. Marlyn marked the day in typical fashion by creating a garden space around a little shade tree along our long entrance drive.
Marlyn's mother has also decided to retire back to her own family farm. She actually retired from her job in the U.S. some 15 years ago. But recently she has had some health problems. She seemed to be in decline there in her small house in the U.S. The family conducted a trial run earlier this year. Mother spent about a month here to see how she would manage. The very first day, her blood pressure dropped back to within the normal range. Within the week, she had assembled a small force of neighbor women and set about getting her garden in order. It was obvious that, even though her capabilities are diminished, her quality of life is much improved over puttering around in her small house in the city.
And so, Mother came with Marlyn. She is now happily ensconced in the farmhouse on the ancestral farm, marshaling the neighbor women in her garden and yard chores. We split our time between ranch projects, our boarding house duties, and, at night, looking after Mother at the old rice farm. Our commute is about 80 kilometers, round trip, per day. We can only get reliable internet at the boarding house, but techno-savvy Marlyn is working to solve that as well. These far-flung projects are making Marlyn's retirement much busier than we anticipated. But, she has never been one to simply sit around. The lady of the house was never really cut out for a rocking chair retirement.