The Plants, Trees and Flowers that cover the grounds of Cambridge Farm Hotel are all the handiwork of my wife Ellie as she is the one with the Green Fingers, I am more of a Green Concrete person as this type of garden does not need too much maintenance unlike a living garden which is a full time job! Ellie spends hours outside under the sun watering the garden but she will bully me if I leave the faucet open while brushing my teeth as she says that I am wasting water! When we bought this piece of land in 1989, it was just a rice field but today there are probably hundreds of different types of Trees and Plants growing here! many are just normal but some are very strange to me especially the African Calabash Tree!
In Africa, this tree had a local nick name which was, the Tupperware Tree because the fruits were multi purpose and could be used to make several useful household items! By cutting the top off and cleaning out the inside of the Calabash Fruit, letting it dry out, you have made a Storage Jar with Lid! By cutting the Calabash Fruit in half and letting the  2 cleaned halves dry out you have 2 food bowls! In our Lounge and Bar area, I cut the tops off of several Calabash Fruits, dried them out, drilled  hole in the bottom for an electrical wire to pass through, added the Bulb holder and made Hanging Lamp Shades from them! From different sizes and shapes of Calabash Fruits there was no end to the household items that could be made! I even saw one guy here on a motorbike with one hollowed out Calabash Fruit on his head like a crash helmet! If he had a serious accident, I do not think his head would be too well protected somehow!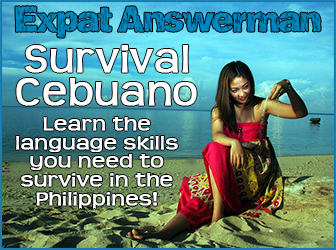 The Calabash Tree actually came to this country with us by accident as we had used some sticks in order to protect some delicate items when leaving Africa and when we unpacked them here we threw out the dried sticks onto our garden waste and compost heap! Some time later, surprise, surprise, as many thing do here, the sticks had grown and when Ellie saw the small plants with green leaves on them she recognized them instantly as the Calabash Trees which they were! These must be a tough plant to have survived the journey from Africa via England in total darkness and suffering several temperature changes over the months in a shipping container before they ever even arrived here but once here, they flourished!  There were actually 4 stems that survive and grew into mature trees, this does not take too long, maybe 2 to 3 years before they bare fruit!
Now, with this tree, just by cutting the ends of the branches and planting them in pots is all it takes to reproduce these trees so there are easy to grow as there are no special techniques required to grow them! This is how they were spread around the area as many of our customers cut branches without permission and planted their own! The Calabash Fruit itself grows from any part of the tree even growing from the trunk of the tree at ground level to any branch! The tree must really be quite dumb as some time the fruits grow on the very end of thin limbs but as they mature, the fruits can weigh up to about 6 kg so the thin limb, not being able to hold this weight tends to collapse! On a couple of occasions we have had the whole tree fall over has all the weight has been on one side! To say the least, this is a weird and scruffy  looking tree as the limbs and fruits grow anywhere from the trunk and do not seem to have any form of order as do most trees!
I am not sure if many people remember but a few years ago there was a tree called the NONI Tree which was said to contain the most wonderful healing properties within its fruits so everyone started to grow this king of trees for the fruits! Weather the juice worked or not I do not know but the tree lost its popularity after a couple of years! Now Guess What! The African Calabash Tree has taken over from the Noni tree as somehow it has been discovered by some local people that the juice which can be squeezed from the smelly contents of the fruit will cure anything and people come here regularly to buy the ripe Calabash Fruits so that they can concoct the Magic Potion and cure all!
To make the juice is not too difficult to do, the choice of the fruit is very important because if you choose a immature fruit, the smell is reminiscent of a football stadium urinal which has been starved of flushing water for a while! Not a nice memory really! According to Ellie, you must choose a fruit which has a pleasant but not strong smell for juice making! You then open the fruit and scrape out all the inside material, chop it into small pieces and then squash it! Once it is well squashed into a mush, you then boil it for 30 minutes before draining the juice through a cloth to remove the juice and leave the unwanted matter for disposal as nothing will eat this waste product! Once it cools it is put into bottles and refrigerated, then simply drink it and heal!
I am assured by many people that once you drink the Calabash Juice your health will improve and any illness that you have will leave your body for ever! The taste of the juice in not unpleasant, a bit like a flat Root Beer to me but I am sure that you could add a bit of flavor to make it more to your personal taste if required! I do not drink it personally but Ellie has been drinking it for some years now and seems no worse after drinking it!
There is no medical proof that the juice of the Calabash Tree has any healing properties but there sure plenty of people who said that they have been cured of all kinds of of illness just by drinking it. There are many things in nature which cannot be explained as in this case! Is it the placebo effect that the people who want to believe in it get so they thing that they are being cured or does it really cure all ills! I do not know so I will leave it up to the people who drink it to decide on what is truth or not! As long as it makes people believe that they are cured and they feel better then this tree is definitely doing a good job!