NEW articles daily! Subscribe below to receive daily updates with our new articles!

I thought I would take a little break from my usual fare and talk a little about how I am doing in the Philippines.
Since I arrived seven years ago, life has been a series of ups-and-downs. I guess part of me thought changing my hemisphere would cure my mental illness, but that is not how it works, is it? The Philippines has changed me for the better, but the work I've done on my recovery I would have had to do no matter where I was in the world.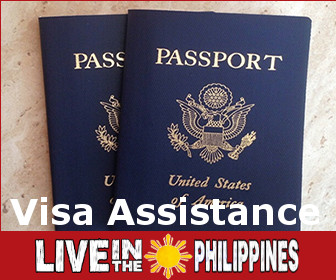 I was talking to my wife, and we agreed that the first three years of our marriage were a battle. Not having the kind of courtship that a regular relationship would have, my wife and I had to turn what was basically infatuation, and the fact that we both needed rescuing, into real love. I am not upset that my wife didn't truly love me when we married, and I know that she needed me to get out of a bad situation. I was in need of the same thing.
She had to learn how to deal with my illness, never having any experience with it before. She saw me turn, in a few months, back to the person I was when I left the States. I slept all the time, was depressed and wouldn't leave the house, and I was suicidal. In fact, in 2014, I tried to kill myself, and she had to deal with the horror of that situation and the aftermath. Looking back, I know it was selfish, and I am only now finding out that Flora still does not trust me because of what I'd done. It took a few really hard and emotional days to get her to break her silence about her own issues about what I had done and how it affected her. I am glad to say we are healing these issues, but it will take time.
Knowing what I know now, I don't know if I would have followed the same course of leaving everything behind and dragging my problems here and inflicting them on Flora. I think maybe I would have extended our courtship longer and stayed where I was until I was on the path to recovery.
Is there a lesson here? I think so.
I've seen a few comments where some people with mental issues want to come to the Philippines. While there is care available as far as psychiatrists and medication, there are a few things like therapists that are lacking. The wait times to see the doctors are quite long, and you do have to pay for everything out-of-pocket unless you are lucky enough to be on an insurance policy that works in the Philippines. The medication is still quite expensive.
Practicing self-care while living with a mental illness is not just making sure you treat yourself right but also about not putting yourself in a situation that will aggravate your illness or hurt your recovery. Had I stayed in the States with the level of care available there and kept my mind on the right track as far as thinking about changing my life, I might have gotten on the path to recovery quicker and may never have tried to commit suicide.
Here is what I would suggest if, like me, you live with a mental illness, and you want to come to the Philippines:
Planning is important because you want your life to remain as stable as possible. Have your doctors set up in advance. Bring all your records with you. Try to get a few months' supply of medication before you leave if that's possible. Make sure you know where you are living. It helps to have someone waiting for you that can help you as I did. If you don't know the area and plan to be alone, you should try a relocation service like Bob's that can show you around. You should have income. Don't expect to come to the Philippines and get a job. If you are on disability from the government, make sure they know you are going and provide them an address here. Make sure you have plenty of savings in case of emergency. I cannot stress this step enough. If you have an illness, you cannot leave anything to chance. Take it from someone who made mistakes. It pays to have done some planning in advance.
Visit first. While it was exciting stepping off the plane to a new life in a new country, I wish I had done it differently. Come and take a test run and spend time with your significant other and look around before you move your life. If you don't have a SO, take advantage of a relocation specialist like Bob or even me (if you would like Iloilo City). It is very inexpensive to have someone show you the area and help you find a place to live.
Prepare your significant other. I told Flora about my illness, but she was not at all prepared. This is the time to be brutally honest and let them know what they are getting into with you. If you are meant to be together, your SO will understand. If not, it's better to know before you move here.
Have an exit strategy. Part of your emergency fund should be used only if things get bad and you need to leave. This is important!
I've only talked about mental illness so far, but many people come to the Philippines looking to escape boredom or even stress. Just remember, while not as serious as a mental illness, just changing locations won't solve your problems. Yes, life is much simpler here, so stress is lessened. But, if you are bored all the time, a change of country may not help you. You should change inside first!
Boredom
When are you most bored? Do you have hobbies? Do you have specific activities that you can only do here, like going to the beach, or seeing new places?
I've found that I was just a boring person! I have to push myself to keep my wife and daughter happy and active. I've become very fond of the beaches here, and have made many new friends, where I didn't have many before. My wife has noticed how outgoing I've become. I talk to everyone I come across and am doing so many new things. I used to be a very private and introverted person, but I am blooming!
In addition to play, the work I do is fulfilling, so that keeps me out of boredom's way most of the time. I'm only 49, so I have some time before I retire. And, I think if I retire I may just keep working anyway! I've talked about having an online business, both if you need income to survive, or if you want to supplement your existing income. I guarantee that a business with keep you on your toes. Even if you don't think of yourself as an entrepreneur, it is easier than ever to get started.
I have hobbies too, besides drinking beer. I love to read; my wife likes gardening. Our days are too full to ever get bored. That should be your goal no matter where you live.
Stress
Stress can kill. Some researchers are even saying it's worse for you than smoking! Simplifying your life and lowering your stress should be on everybody's list of things to do.
Coming to the Philippines may help you, but you must change your life, not just your address. Eating right, being active, and changing your habits that cause stress all will help you get to a point where stress is not an issue.
Learning to relax is important as well. I still have stressful days, but I've learned to unplug and unwind. I sleep like a baby now!
So When Should We Expect You?
So, the bottom line is, even with challenges, the Philippines is a great place. Even though I am thinking of taking my wife and daughter to experience the U.S. for a while, I plan to live out my days here and enjoy life. The Philippines has taught me to enjoy no matter where I am, and I hope it can do the same for you!