NEW articles daily! Subscribe below to receive daily updates with our new articles!

I love S&R. S&R is a membership store here in the Philippines. When you go inside S&R you would think you are Costco, it looks exactly the sam! Same shelving. Same products. Everything is the same, except in most cases it is smaller than the average Costco, and the product selection is not quite as good.
A number of writers on this site have written about S&R. When S&R first opened in Davao City a few years back, both Feyma and I wrote articles about it. After I wrote about it, I remember that Paul Thompson got a membership, and he has written several articles about S&R too.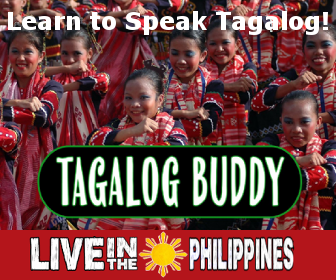 There are some downsides to S&R though. One that Paul has written about is the "out of stock" situation that pops up there. That has not been such a big problem at the S&R here in Davao City, but it certainly does happen. I have noticed that while S&R used to be "cheese central" for many different foreign kinds of cheese, most cheeses are either out of stock now or no longer carried. That bothers me. But, "out of stock" has not been a huge problem here. Another problem, though, is what I am going to address in my monologue in the Video Cast today.
After the video we have a question about Balikbayan Visa/Balikbayan Privilege from Lanny. Lanny is planning a trip to the Philippines, probably for about 6 months, and he will be here on the Balikbayan Visa. He might be going home for a short visit in the middle of his stay here, though, and is worried about whether his Balikbayan Visa will still be active upon his return. I have the necessary information to fill in Lanny with the "real scoop".
Do You Have a Question?
If you want to send a question for inclusion in a future Podcast, just use the app below, click on the button below, where it says "Start Recording".
Questions submitted by email will no longer be answered, you must submit through the voice message above.
Thanks again for watching, everybody!